A watershed moment: What now for Liverpool?
By Judith Moritz
North of England correspondent
During the last six months, Joe Anderson has ridden the rollercoaster of public opinion.
In November, Liverpool's former mayor was celebrated for spearheading the city's response to the Covid-19 pandemic and piloting a system of mass testing. The number of cases in the city fell rapidly, and restrictions were relaxed as a result. Boris Johnson described it as "a success story, which we want other parts of the country to replicate".
The episode raised Mr Anderson's national profile. There was personal resonance for him too. His brother Bill died as a result of coronavirus.
But just one month later, he was in the headlines for a very different reason. He was one of five men arrested on suspicion of conspiracy to commit bribery and witness intimidation. They were held as part of an investigation into the awarding of building contracts in the city.
Mr Anderson vehemently denies any criminality and the men are no longer on bail - although Merseyside Police says they are still under investigation. However, the impact on his political career continues. He stood down from his mayoral seat and is not standing in the forthcoming elections.
Now his reputation is on the line, after the publication of a government-commissioned report into the running of Liverpool City Council between 2015 and 2020.
Meanwhile, the Labour Party has launched an investigation, saying it would "do whatever it takes to tackle the problems set out in the report". The party announced former minister David Hanson will lead the review - and that he is expected to report back in the next three months.
Property dealings
Liverpool is one of the largest local authorities in England, representing the interests of half a million people. But the way the council was run under its ex-mayor has led one expert to liken it to a "mafia-type set up".
The report, led by an independent inspector, found "multiple apparent failures" in the council's highways, regeneration and property management functions. These included an "intimidating" culture in one department, property deals that lost the council hundreds of thousands of pounds, and workers on one project exposed to serious danger.
In March, it led to the humiliating spectacle of government-appointed officials being ordered to take charge of parts of the council - the first time a city the size of Liverpool has been subjected to such measures. But the fallout from the scandal continues, and its full scale is only now starting to become clear.
Some 65 property deals negotiated by the council were examined by the inspection team. It found problems with every one. In one case, eight plots of land, worth more than £1m, were sold to a company that had offered to pay £1 per plot plus overage - a share in future value increases.
Inspectors also highlighted the case of 14 houses built on land sold by the council on Park Street, in the Dingle area. Rather than making money from the deal, the report found the council had spent another £1.7m buying the houses for its own housing company.
"What is clear is that this extended project has achieved no capital receipt for Liverpool City Council yet has resulted in material sums being outlaid by the authority to deliver housing on some challenging sites," inspectors said.
Another property deal left a charity for vulnerable women without the premises it had hoped for.
The Blackburne House charity had planned to move some of its education and training services to the site of the former Toxteth Community College. But its original agreement with the council stalled, and the building was then acquired by the Elliot Group for redevelopment.
The company is run by Elliot Lawless, who was later arrested by Merseyside Police on suspicion of conspiracy to defraud, bribery and corruption, as part of their wider inquiries into property deals in Liverpool. He has since been released and has described the allegations as "completely baseless".
Liverpool City Council agreed to sell the building to the Elliot Group and to lease back the ground floor. It was due to be used by the charity, which understood that it would get a fitted out unit. But that was not part of the council's proposed deal with the Elliot Group.
The council later discovered the freehold had been sold to a company registered in Jersey, and its consent was needed for works to continue. The building works were not straightforward and there were issues over water supply, drainage, and power. It cost the council just under £1.6m to finish the building.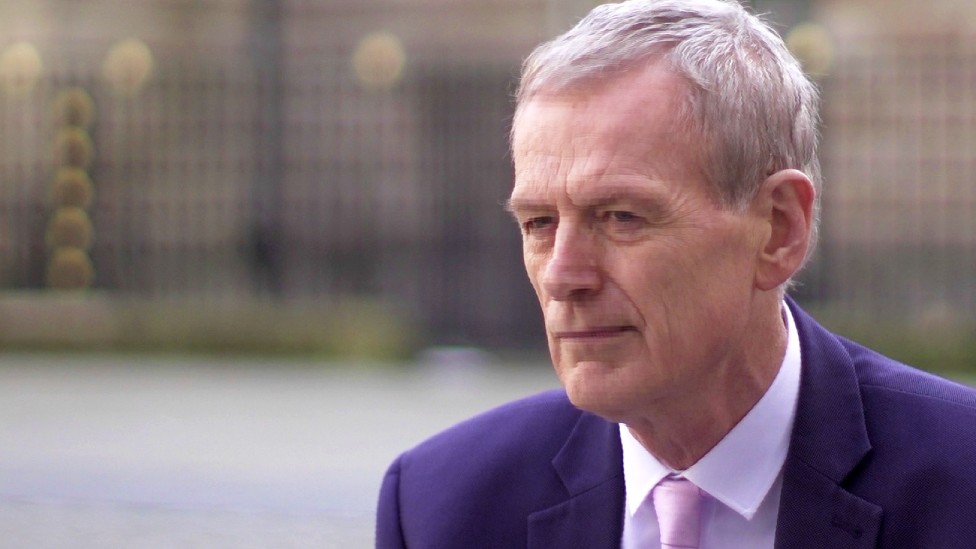 BBC
This was a council that was literally a law unto itself... this was government by cabal
Elsewhere, the results of the council's alleged corruption put people's safety at risk. As part of a 2019 project by the city to demolish two flyovers cutting through the centre, a contract to look after construction workers' welfare was handed to a firm run by the mayor's son, David Anderson.
His company, Safety Support Consultants (SSC), got the deal managing safety work despite not being on the city's approved contractors' list and having never worked for the council. The report notes that as a result, demolition workers had been exposed to "considerable health and safety risk".
Originally SSC was given the work for four to six weeks, but it was eventually employed for four months, at a cost of £250,000. This is despite other contractors offering to provide the same service for less.
David Anderson says he strongly refutes the report's claims, adding that he is considering defamation action. He denies any illegality saying he is the victim of "false accusations which are slanderous, unfounded, biased, tactical and politically motivated".
He was also one of the five men - including his father Joe and Liverpool's former deputy leader Derek Hatton - arrested on suspicion of conspiracy to commit bribery and witness intimidation. All of them have since been released without charge, and deny any wrongdoing.
Documents show that SSC has been put into administration.
Separately, questions have been asked about the company's involvement in a high-profile project in Birmingham. SSC was employed to oversee the health and safety of the construction of a hotel and conference complex built by the UK's largest union Unite.
The union has been criticised for the £98m cost of the building. There are also calls for clarity around the awarding of contracts relating to the project.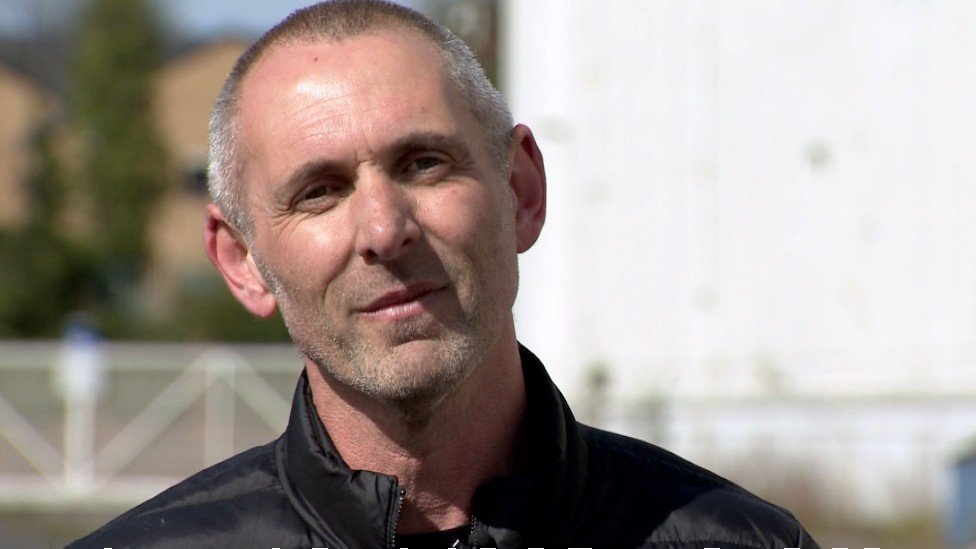 BBC
There was always a feeling that it was going to be quite challenging...but I think that's changing now
Local authority contracts are hardly the stuff of high drama. But Liverpool University Professor of Politics, Jon Tonge, says he can't believe the scandal that has unfolded on his doorstep. He describes the report as "genuinely jaw-dropping".
"This was a council that was literally a law unto itself," he said. "In some ways the comparison with a mafia-type set up is fair, because this was not democratic local governance, this was government by cabal."
A thing of the past?
So what do these findings of multiple failures by the council mean for Liverpool - a city which, like others in the north of England, needs to attract investors to create jobs for the future?
Adam Higgins is one such person. A developer from Manchester, he plans to build film studios in Liverpool. His company, Capital and Centric, bought a 250-year lease from Liverpool City Council for the project.
He says he had no problems doing business in the city, but knows that's not true of everyone. He says some financial institutions in London were previously nervous to invest in the city.
"There was always a feeling that it was going to be quite challenging," he says, "but I think that's changing now. I think people generally welcome the fact that if there has been anything untoward going on, hopefully that will be a thing of the past and there's a real opportunity for Liverpool to move forward."
Max Caller, the local government executive who investigated the council, says his team acted as a "lightning rod", and that whistleblowers came forwards to speak to them, but were too frightened to be publicly identified.
In the meantime, Merseyside Police continues to investigate property deals in Liverpool.
Liverpool City Council has pledged to address all of the concerns raised in the report, saying it will "continue its journey of improvement" and respond to the government by 24 May. Both local and mayoral elections will take place as planned on 6 May.
But there are many who want this to be a watershed moment and the start of real cultural change within the city.