Prince Philip transfers back to King Edward VII's Hospital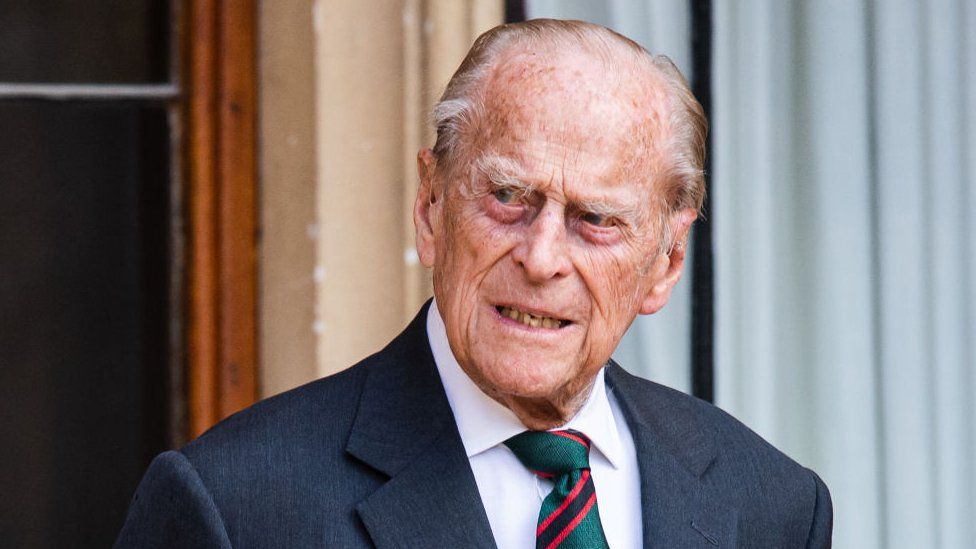 The Duke of Edinburgh has been moved back to King Edward VII's Hospital in London after his "successful" heart procedure, Buckingham Palace has said.
He is expected to remain in that hospital for continuing treatment for a number of days, the palace said.
Prince Philip, 99, underwent a procedure on a pre-existing condition at St Bartholomew's Hospital on Wednesday.
He has spent 17 nights in hospital since being admitted on 16 February.
The duke, who turns 100 in June, was first admitted to King Edward VII's after feeling unwell at home. He was treated for an infection before being moved to Barts on Monday for tests and observation on his heart.
The exact reason for his initial admission was not disclosed, but it was not related to coronavirus.
Members of the Royal family, including the Queen, have been continuing with their duties while the duke has been in hospital.
During his first stay at King Edward VII's, Prince Philip was visited by his son, the Prince of Wales.
The hospital is a private clinic in central London which has treated the Queen on several occasions as well as the duke and other senior royals.
In 2011, Prince Philip suffered chest pains as the royal family was preparing for Christmas. He was treated for a blocked coronary artery at Papworth Hospital in Cambridgeshire and had a stent fitted.
Prince Philip has been married to the Queen for 73 years, making him the UK's longest-serving consort
The couple have spent most of lockdown at Windsor Castle for their safety and received their first Covid-19 vaccinations in January.