Toronto van attack: Minassian guilty of killing 10 people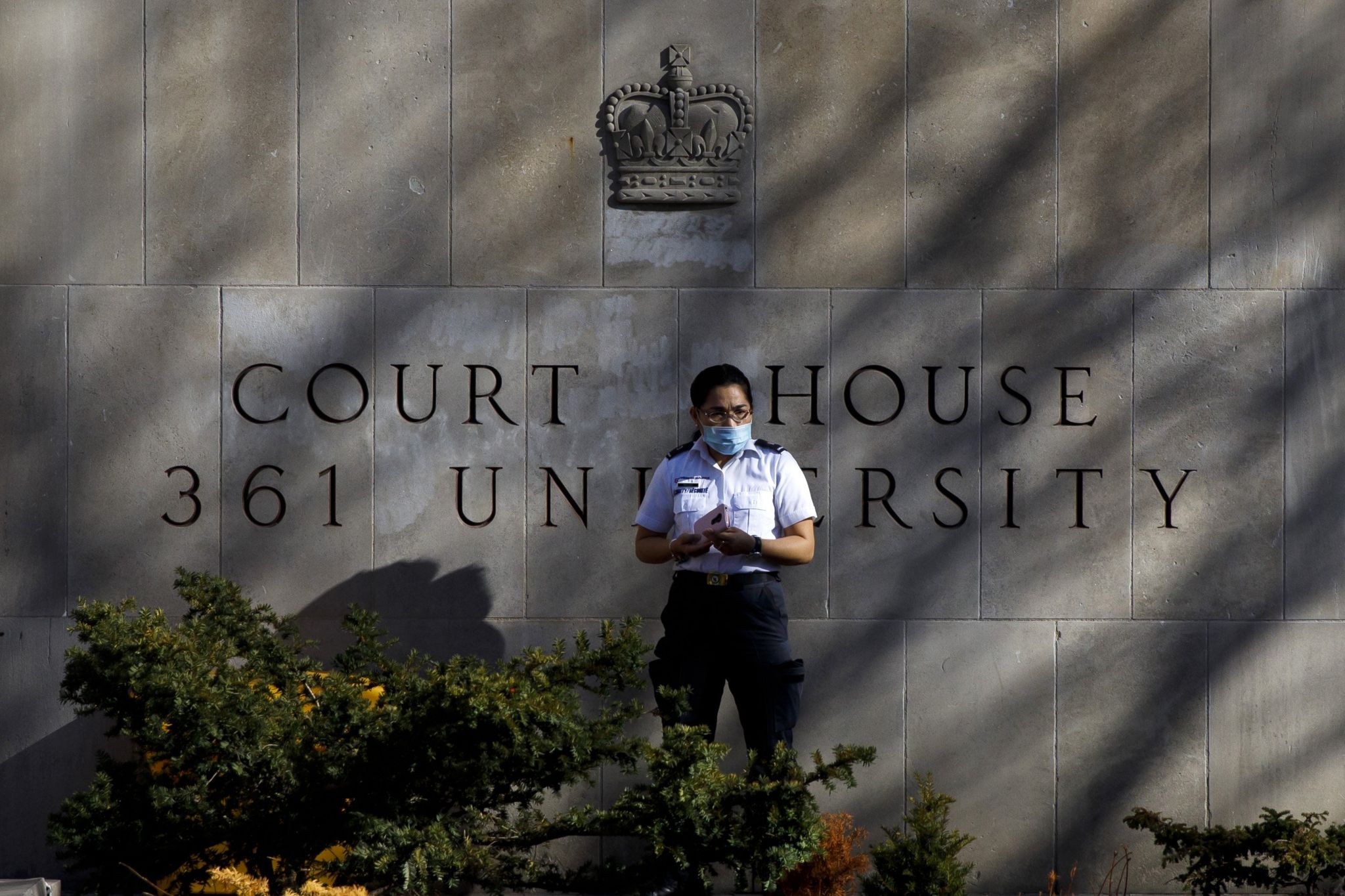 A Canadian man who killed 10 people by ploughing a van into pedestrians in Toronto has been found guilty on all 26 charges related to the 2018 attack.
Alek Minassian had admitted the attack, but his lawyers argued he was not criminally responsible due to his autism spectrum disorder.
Justice Anne Malloy has dismissed this claim, saying the attack was the "act of a reasoning mind".
Minassian faced 10 charges of murder and 16 charges of attempted murder.
Throughout the ruling, Justice Malloy refused to name the attacker, 28, referring to him instead as John Doe, and said she would not give him the notoriety "he sought from the start".
Ms Malloy accepted his diagnosis of autism spectrum disorder (ASD), but ruled that he was capable of understanding his actions on April 2018 were both legally and morally wrong.
At trial, defence lawyer Boris Bytensky said ASD had left his client without the ability to develop empathy, saying in closing arguments the attacker had no conception of the damage his actions caused.
On Wednesday, Justice Malloy rejected this line of argument.
"Lack of empathy for the suffering of victims, even an incapacity to empathise for whatever reason, does not constitute a defence," she said.
Minassian rented the van some three weeks before he used it as a weapon on a major Toronto street. He told investigators he had set out to kill as many people as possible and that he drew inspiration from the misogynistic "incel" movement of mostly online groups of young men who blame their lack of sexual activity on women.
Asked by investigators how he felt about the harm he had caused, the attacker replied: "I feel like I accomplished my mission".
Witnesses described seeing a white van mount the pavement on Toronto's busy Yonge Street on 23 April 2018 and run down pedestrians. Victims of the attack ranged in age from 22 to 94.
Delivering the verdict on Wednesday, Justice Malloy said the killer had selected the van with a particular goal in mind - picking a vehicle small enough to be mobile, but large enough to inflict "maximum damage".
Minassian was arrested shortly after crashing the van near the scene of the attack.
His victims included 80-year-old grandmother Dorothy Sewell, 45-year-old single mother Renuka Amarasinghe and Ji Hun Kim, 22, a student from South Korea.