Treasury scraps £95,000 cap on public sector pay-offs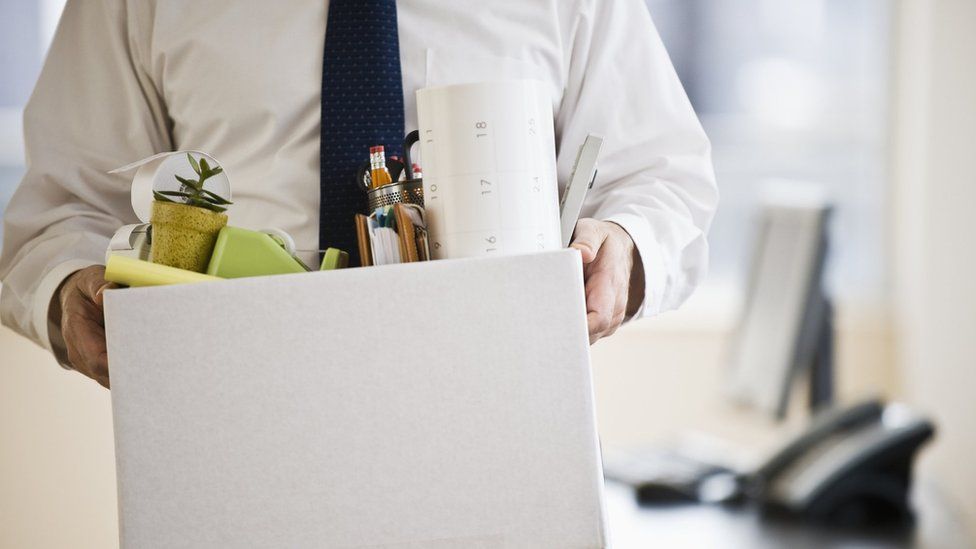 The government is scrapping a cap of £95,000 on public sector redundancy payments, after court action by trade unions.
Ministers say they are looking for new ways to tackle excessive pay-outs for higher earners.
Those who have left their jobs since the change was introduced in November should be reimbursed the shortfall.
A Treasury spokesman said the cap was withdrawn due to "the unintended consequences" it had on employees.
They added that the government remained committed to bringing forward proposals to tackle unjustified exit payments.
The cap came into force last November, with the aim of ensuring exit payments represented value for money and were fair to taxpayers.
But unions had fought the move, seeking a judicial review into the regulations.
Unison said the rules, meant to prevent excessive payments to the highest earners, would have hit ordinary workers.
Unite said long-serving public servants earning relatively low salaries of £25,000 a year would have been affected, and welcomed the decision to remove the cap.
Newly published guidance from the Treasury encourages employers to pay any former workers who left between 4 November and 12 February the amount they would have received without the cap.
Unison general secretary Christina McAnea described the cap as "damaging", saying it had "threatened to blight the retirement of millions of workers".
"Through no fault of their own, long-serving staff over the age of 55 and facing redundancy would have been hit by the regulation," she added.
"Because they're obliged to take their pensions if they lose their jobs, when combined with redundancy payments the final amount could have exceeded the £95,000 cap."
More than £1bn of this cost came as a result of exit payments costing more than £100,000, it said.
The BBC introduced a £150,000 maximum limit on redundancy payments in 2013 following criticism of severance packages paid to some departing senior executives.