Covid-19: No contracts awarded yet for hotel quarantine plan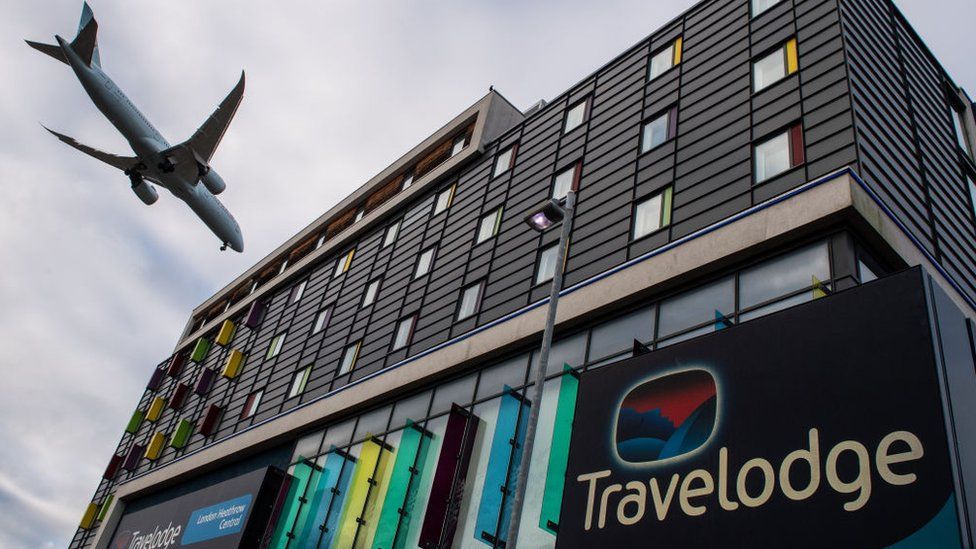 No contracts have yet been awarded to hotels to take part in England's new quarantine scheme, No 10 has said.
From 15 February, all those arriving from 33 Covid variant hotspots will have to stay in a hotel for 10 nights.
Downing Street said discussions were continuing but it was important to get arrangements right "from the start".
But government scientific advisers have warned nothing short of quarantining all visitors or closing borders will "get close" to excluding new variants.
Newly-released minutes from a meeting of the Scientific Advisory Group for Emergencies (Sage) on 21 January, conclude that only a "complete, pre-emptive closure of borders or the mandatory quarantine of all visitors upon arrival in designated facilities, irrespective of testing history, can get close to fully preventing the importation of cases or new variants".
Responding to media reports earlier this week about Sage's views, No 10 said the committee put forward policy options rather than recommendations and it believed its discussions would show that existing measures, including pre-departure testing were "effective in mitigating risks".
The hotel quarantine requirements are being introduced in an effort to control the spread of new variants of coronavirus first identified in South Africa and Brazil, which scientists believe may be more infectious and may reduce the effectiveness of current vaccines.
The rules affect UK residents and Irish nationals travelling from 33 countries on the "red list" - which covers much of South America, southern Africa, the United Arab Emirates and Portugal.
The majority of non-UK nationals from these locations are currently banned from entering the UK anyway, so will not be affected, but those with residents' rights, as well as those holding long-term visas, will be covered.
Hotels near airports including Heathrow, Gatwick, London City, Birmingham, Bristol, Manchester, Edinburgh, Glasgow and Aberdeen are expected to be booked up for quarantine.
Downing Street said the government had had discussions with more than 60 companies in the hotel and travel industries and a "commercial specification" had been sent out to hotels located near ports and airports.
But a No 10 spokesman said no "formal contracts" had been agreed yet and it was "vital" that the government got this "right from the start".
The government expects more than 1,000 UK residents a day to return from places where new variants are prevalent - but sources say the prospect of paying for secure accommodation could see this number reduce.
Asked why quarantine was not being imposed on all arrivals, Foreign Office minister James Cleverly said the logistics would be "difficult to implement" and would affect people from low-risk countries.
But Labour said the government was doing "too little, too late".
"Currently 21,000 people are entering the country every day, with an ineffective quarantine system, as a result of Conservative incompetence," said shadow transport secretary Jim McMahon.
Quarantined travellers will be served three meals a day in their rooms, with hot and cold options. Tea, coffee, fruit and water will be available.
The hotels would also be required to work with government-approved security staff, according to documents seen by the BBC.
These security guards will patrol inside and outside the hotel to "prevent unauthorised access". Anyone wanting to smoke outside or get fresh air will also be escorted by security staff.
An industry source said the government estimated quarantine could cost about £80 a night.
"If they are taking rooms for 1,425 [newly-arrived] passengers per night until 31 March, that is a bill of £55m," the source added.
Many hotels have said they are keen to take part in the scheme but want more details from the government, although some have expressed concerns about their staff being exposed to Covid and potential reputational damage.
Hotels in and around airports have lost bookings from holidaying customers who typically book in for a night to be near the airport for early-morning departures.
That means they may be more likely to agree to the government's main requirement that quarantine hotels agree to turn away all other customers and have their premises used solely by quarantining travellers.