Duchess of Sussex: Privacy trial against Mail on Sunday postponed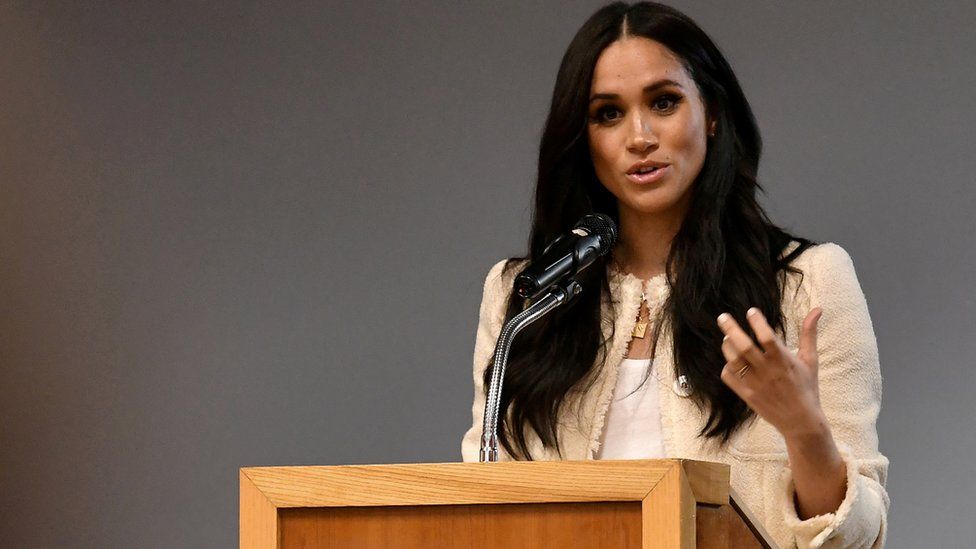 The Duchess of Sussex has been granted a postponement of her privacy trial against the Mail on Sunday until autumn next year, at a High Court hearing.
The judge said the trial, due to be held in January 2021, was adjourned for "confidential" reasons after a request by Meghan's lawyers.
The duchess is suing the newspaper for invasion of privacy and copyright infringement over the publication of a letter she wrote to her father.
The publisher denies the allegations.
Associated Newspapers - the publisher of the Mail on Sunday, Daily Mail and MailOnline - is being sued over five articles, from February 2019, which reproduced parts of a letter sent to Thomas Markle.
Mr Justice Warby said other reasons put forward by the duchess's lawyers in support of the postponement included her request for summary judgment - a legal step which would see the case resolved without a trial.
The judge granted permission for the duchess to apply for the whole case to be dismissed on the basis, her lawyers say, that the evidence in her favour is "overwhelming". This will be decided at a hearing in January.
Mr Justice Warby told London's High Court that the hearing on Thursday morning was held in private to protect "the confidentiality of the information relied on" by Meghan in her application to postpone the trial.
He said the confidential information was the "primary" reason for the duchess wanting the trial to be adjourned.
Granting the request by Meghan's lawyers, Mr Justice Warby said: "The right decision in all the circumstances is to grant the application to adjourn.
"That means that the trial date of January 11 2021 will be vacated and the trial will be re-fixed for a new date in the autumn."
The duchess has asked for the trial not to be held before 15 October next year.
At a hearing in September, the publisher argued that the Sussexes had "collaborated" with the book's authors. The duchess's lawyers said that was a "conspiracy theory".