Why do migrants leave France and try to cross the English Channel?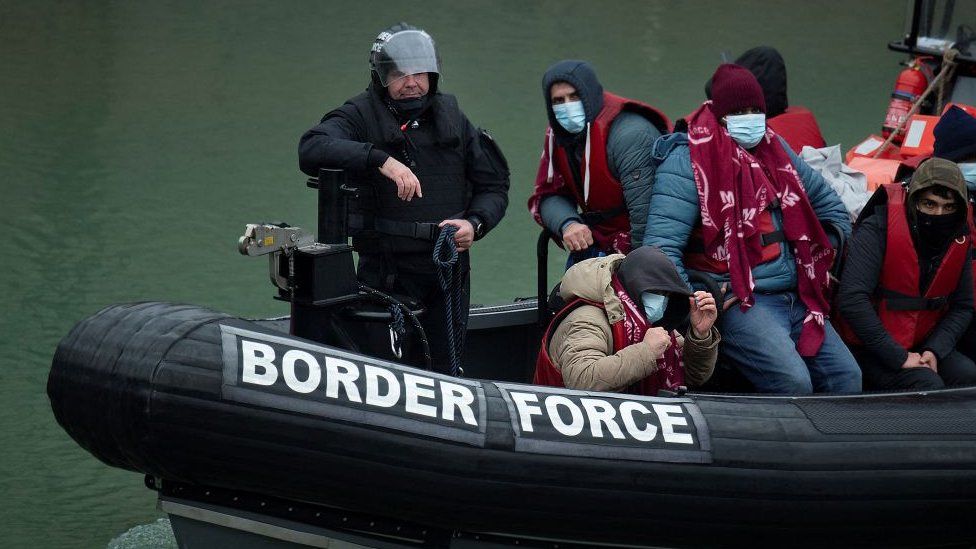 The UK government says it remains committed to sending asylum seekers from the UK to Rwanda despite the cancellation of the first flight, following a late legal challenge.
Ministers believe the scheme will discourage others from crossing the English Channel but boats carrying migrants are still coming.
On 14 January, 444 migrants arrived in 11 boats according to the Ministry of Defence.
How many migrants travel to the UK in total?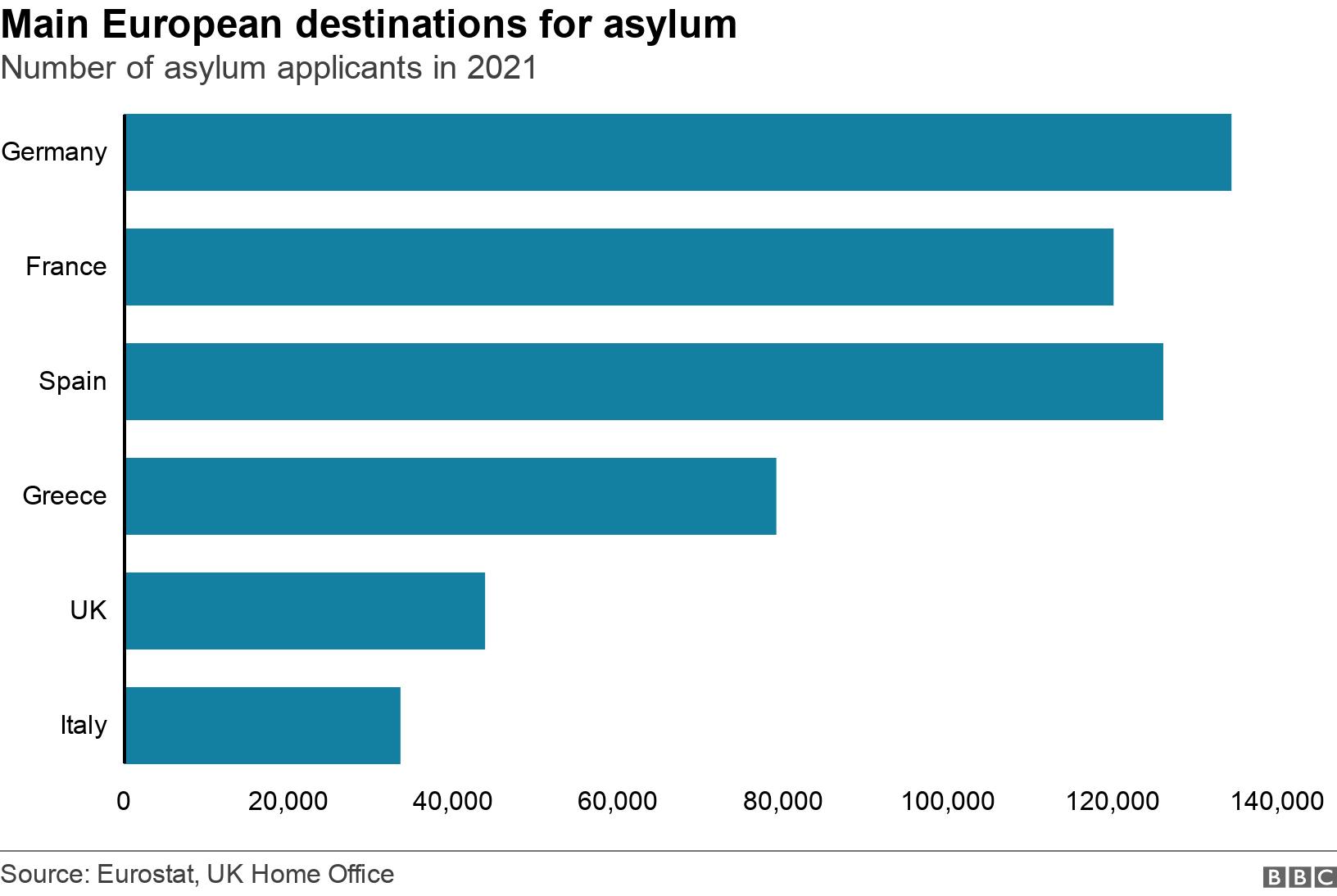 Many migrants already choose to make an asylum claim in the first country they arrive in - such as Greece, Turkey or Italy - and only a minority choose to travel on to the UK.
In 2021, Germany had the highest number of asylum applicants in the EU and associated countries (134,255 applicants), while France had 119,945 applicants.
In the same period, the UK received the fifth largest number of applicants (43,665) when compared with the EU and associated countries (around 8% of the total).
Why do migrants cross the Channel in boats?
But security at the Port of Calais in France - where there are UK border controls - has been tightened.
This means more attempts are being made to send people by boat, according to Tony Smith, former director general of UK Border Force.
"Human smugglers have changed their tactics and they've now taken to this relatively new phenomenon of putting people into small boats and bringing them across in that way," he said.
Why do migrants leave France for the UK?
In the few studies that exist, family ties have been identified as the main reason migrants wish to travel from France to the UK.
Of those that wanted to travel to England more than half (52%), said they already had a family member there.
"They have a connection to the UK, they speak some English, they have family, they have friends and people in their networks. They want to come and stay and rebuild their lives," says Enver Solomon, chief executive of the Refugee Council.
Do migrants travel for jobs and money?
Marley Morris, an immigration expert at the IPPR think tank says the UK has introduced policies that make it harder to work illegally.
"While we don't have ID cards, the policies introduced make it much harder to work illegally, [and] employers are fined for employing someone for not having the right to work."
As well as language and family ties, some Calais-based migrants told the BBC they wanted to come to the UK due to historic links with their own country.
Some also expressed unhappiness at the way they were being treated in France.
It's unlikely that migrants choose to come to the UK because they feel they have less chance of being sent back compared to other European countries, according to Rob McNeil, deputy director of the Migration Observatory at Oxford University.
"One thing we know is that the data suggests that people travelling to any country have very little knowledge of the laws and practices of enforcing immigration," he says.
Despite the dangers of crossing the Channel, some say they have already taken significant risks to get as far as Calais and are willing to take further ones to get to the UK. The International Health study found that two-thirds of people had experienced at least one act of violence during their journey or in Calais.
What are the 'safe and legal routes' for asylum seekers?
Five of these routes are country-specific, targeting applicants from Afghanistan, Hong Kong and Ukraine. The other four are open to refugees globally:
UK Resettlement Scheme - opened in 2021 and prioritises those from regions in conflict. It planned to resettle 5,000 in its first year but resettled 1,125 refugees.
Community Sponsorship Scheme - opened in 2016 for local community groups to provide accommodation and support for refugees. In 2021, 144 people came through this route.
Refugee Family Reunion - opened in 2011 to partners and children under 18 of those already granted protection in the UK. In 2021, 6,134 visas were granted through this route.
Mandate Resettlement Scheme - opened in 1995 to resettle refugees who have a close family member in the UK who can accommodate them. The scheme has resettled around 430 refugees since 2004 but just two people were resettled in 2021.