Coronavirus: What are Leicester's new lockdown restrictions?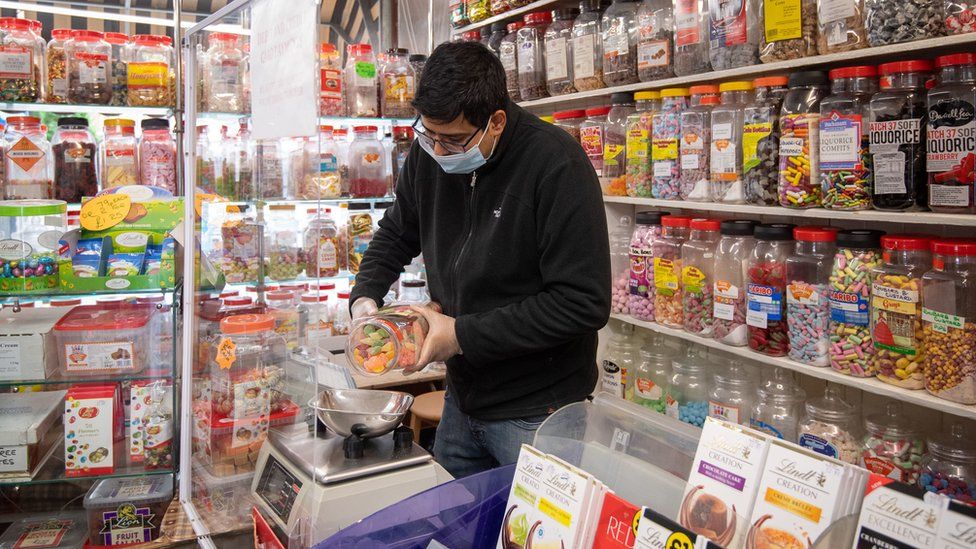 Leicester has become the first city in the UK to be put under a local lockdown, as the government seeks to curb the rise of coronavirus cases in the city.
Health Secretary Matt Hancock said restrictions on daily life would tighten for those in the East Midlands city and its surrounding area.
What are the lockdown rules in Leicester?
All non-essential shops will close from Tuesday, which Mr Hancock said will be enforced by law this week
Schools will close from Thursday and will not reopen until next term. However, they will stay open for vulnerable children and children of critical workers
People should avoid all but essential travel to, from, and within Leicester and should "stay at home as much as you can"
The planned easing of some restrictions in England on Saturday will not go ahead in Leicester. This means restaurants, pubs, cafes, hairdressers and cinemas will stay closed
The relaxation of shielding measures on 6 July - which will allow the most clinical-vulnerable to spend more time outside - will not go ahead in the city
In addition to the city centre, suburbs of Leicester, such as Oadby, Birstall and Glenfield, will be affected by the stricter measures.
However, a detailed map of lockdown area has not currently been released.
Leicestershire County Council has released an approximate boundary of the area and has said it is working on a "postcode checker" for those who are unsure whether they will be affected.
Why are schools not closing now?
Extra testing in Leicester over the last 10 day had shown there was an "unusually high" number of positive results among children in the city, the health secretary told BBC Breakfast on Tuesday.
He said children were "very low risk" of becoming seriously ill from Covid-19 but that schools would close in Leicester to help reduce transmission of the virus.
Schools in the city will remain open until Thursday, Mr Hancock said, in order to allow parents to arrange childcare and to give people notice to prevent them "gathering outside the school gates trying to work out what's happened".
The government will review whether it can lift any of the measures in two weeks' time, the health secretary said.