Coronavirus: New jury trials halted in England and Wales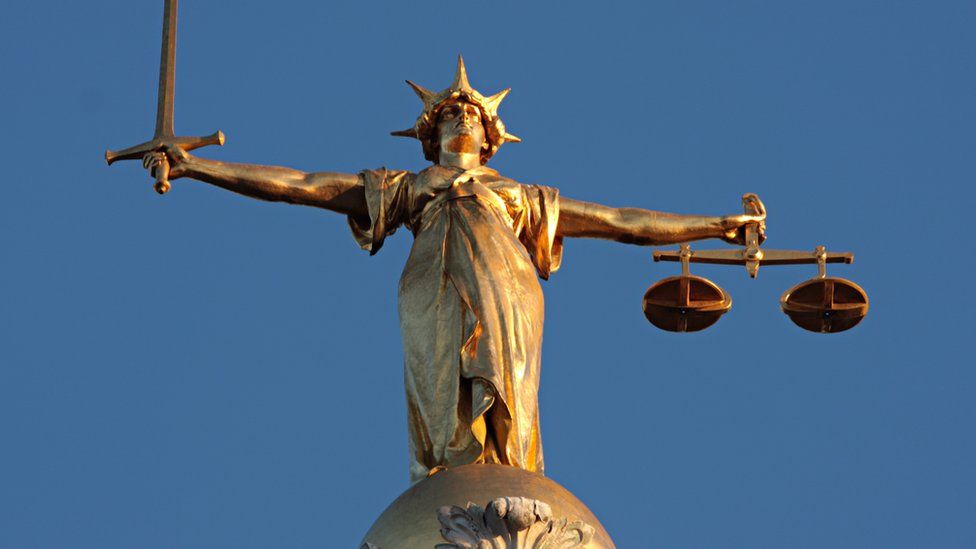 All new jury trials in England and Wales have been halted until they can be conducted safely, the Lord Chief Justice has announced.
In a letter to judges and magistrates, Lord Burnett said the decision was made to "ensure social distancing in court" amid the ongoing spread of coronavirus.
But he added that, where safe to do so, "efforts to bring existing jury trials to a conclusion should continue".
Scotland and Northern Ireland have already taken similar measures.
The Lord Chief Justice's decision builds on one from last week, when it was announced that no new Crown Court trials would take place in England and Wales if they were expected to last longer than three days.
Jury trials can be paused. It is unusual but not unheard of for them to stop for several weeks, for instance if a point of law emerges that needs to be determined by the Court of Appeal.
However, pausing for many months is incredibly challenging. Asking jurors to pick up after a break of that amount of time is tough.
So, can social distancing be applied successfully in crown court trials? Yes, but it is incredibly challenging. Jurors can be spaced out - for instance by using press benches.
However, there are lots of practical problems, such as the proximity of interpreters to the defendant and witnesses. Currently they are all but side by side.
Applying the 2m distancing rule to the well of a court in a trial of multiple defendants who may all have a QC, junior barrister and instructing solicitor, is going to be hard.
Some courtrooms are larger than others. I can envisage, for instance, at a court centre with six courts, just one or two of the larger ones conducting trials.
Real problems occur when jurors, lawyers, court staff and even judges start having to self-isolate.
Ministers and the senior judiciary are desperate to keep some jury trials going. It will, as the Lord Chief Justice says, require "considerable imagination and flexibility".
On the subject of current jury trials, the Lord Chief Justice said: "Social distancing in accordance with PHE guidelines must be in place at all times and at all places within the court building."
He added: "If it is necessary to adjourn trials already under way for a short period to put those safety measures in place, this must be done."