Terrorism laws to get tougher within weeks, government vows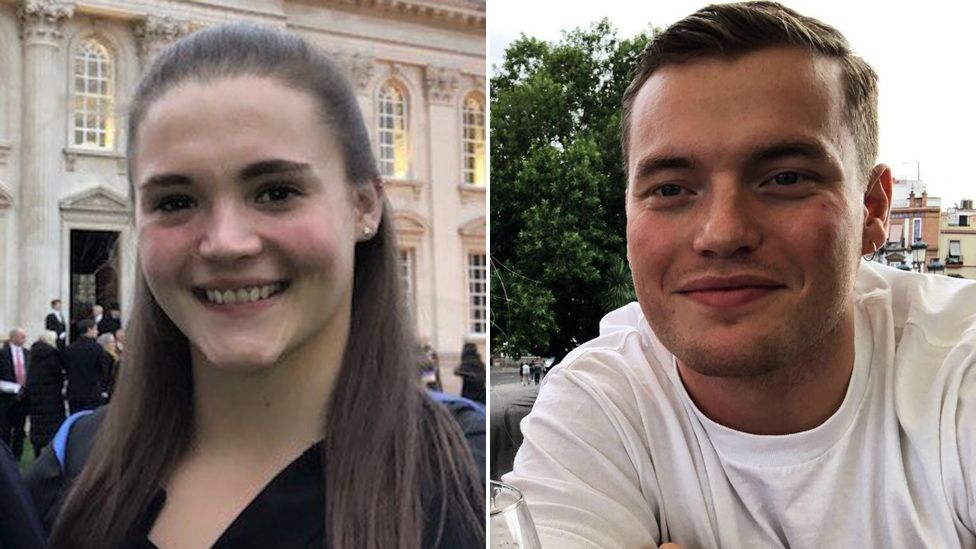 Terror offenders will face more time in jail and be monitored more closely as part of new laws being introduced within weeks, the government has said.
Automatic early release from prison will be scrapped for terror offenders while a minimum jail term of 14 years for serious crimes will be introduced.
The Home Office said a bill would be brought before Parliament by mid-March.
Home Secretary Priti Patel said the government had faced "hard truths" since an attack in London in November.
Khan had been released from jail on licence in 2018, half-way through a 16-year sentence for terrorism offences.
On Tuesday it said it would also launch a review, led by Jonathan Hall QC, into the way agencies such as police and the probation service investigate, monitor and manage terror offenders.
Ministers also want to introduce lie detector tests - which are currently only used with sex offenders - to improve how probation officers handle released terrorists.
The so-called Counter-Terrorism Bill would ensure people convicted of serious offences, such as preparing acts of terrorism or directing a terrorist organisation, spend a minimum of 14 years in prison.
There is currently no minimum term for such offences.
The Home Office said it would also increase counter terror police funding by £90m next year - roughly a 10% increase on this year's funding.
Other measures the Home Office pledged alongside the bill included:
Doubling the number of counter-terrorism probation officers
Increasing the number of specialist psychologists and imams working to de-radicalise offenders
Increasing the number of places in probation hostels to help police monitor offenders in their first weeks after release from prison
Investing £500,000 and reviewing the support in place for victims of terrorism
Justice Secretary Robert Buckland said more needed to be done to monitor terror offenders behind bars and once they are freed.
He told BBC Breakfast: "We have to be ready to challenge our own assumptions at all times, and to ask ourselves the question - are we really on top of this? How do we track it? Is it just going to be Islamic terrorism?
"The far-right are a factor as well. We deal with many facets of extremism in our prisons."
Ms Patel said the "senseless terror attack" in November "confronted us with some hard truths about how we deal with terrorist offenders".
"Today we are delivering on those promises, giving police and probation officers the resources they need to investigate and track offenders, introducing tougher sentences, and launching major reviews into how offenders are managed after they are released," she added.
Shadow home secretary Diane Abbott said the overhaul was "an admission of failure".
She said: "The fight against terrorism has been undermined by cuts to policing, including community policing, a lack of co-ordination between police and security services as well as the flawed Prevent programme."
Although head of counter-terrorism policing Neil Basu welcomed the extra measures, he said demand for counter-terror work had gone up by a third in three years and insisted the anti-radicalisation programme Prevent was the "best hope" for reducing the terror threat in the long term.
He told the BBC: "Once somebody has been radicalised, no-one is saying there is a 100% guarantee that somebody can be de-radicalised but if there is a chance, we ought to be funding that and committing to it."
Figen Murray, whose son Martyn Hett was killed in the 2017 Manchester Arena attack, agrees, saying the prevention of extremism is equally important.
She said: "It's great to look at prison sentences and punishment, and investing money in more stuff, but what is important is to prevent things from happening in the first place, which to me is Martyn's law [and] putting money into Prevent."
Dr David Canter, a social psychologist and expert in offender profiling, said staff would need "a lot of training" to understand the "subtleties" involved in operating lie-detector tests.
He said the test is a measure of "emotional responses" - such as sweaty palms or a change in breathing pattern - which can be triggered by "all sorts of things", so the challenge is "disentangling these in order to determine whether somebody is actually lying".
Using the test presents other problems such as finding the "appropriate questions" to ask subjects, and training staff in a process "that is known to be effective", he said.
He added research suggests that in order to determine whether someone is being truthful, the test could work "in above chance level 60-70% of the time", but "is not nearly so effective" in revealing whether someone is lying.