How many people are in prison for terror offences?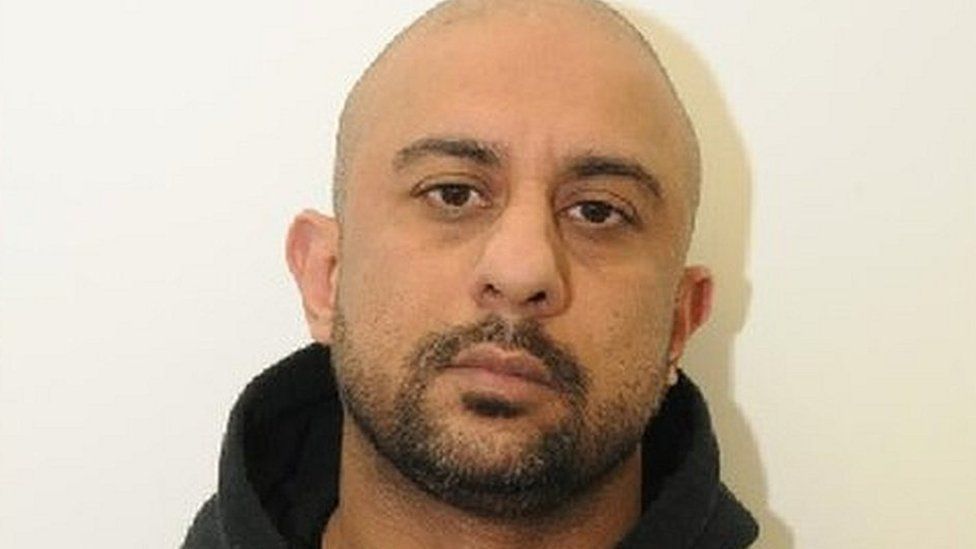 The government wants to pass an emergency law to stop the automatic early release from prison of terror offenders.
What are the government's plans?
The new law will apply to prisoners currently serving sentences as well as to future offenders.
Under current law, terror offenders not considered dangerous enough to be given an Extended Determinate Sentence are automatically released at the halfway point of their sentences, without the need for approval from the Parole Board.
The day after the attack at Fishmonger's Hall, London Bridge, Prime Minister Boris Johnson said: "For all terrorism and extremist offences, the sentence announced by the judge must be the time actually served." The proposed measures do not go as far as that.
But changing the nature of the sentences of those already in prison - referred to as a "retroactive" or "retrospective" measure - could face hurdles. A legal challenge under the Human Rights Act might be possible.
Lord Carlile, a former independent government reviewer of terrorism legislation, said: "The decision to lengthen the sentences of people who've already been sentenced and therefore expected to be serving half the sentence may be in breach of the law. It's certainly going to be challenged."
After the Fishmonger's Hall attack, Mr Johnson also said: "You cannot retrospectively change the basis on which someone is... sentenced."
How many people are in prison for terror offences?
The majority - 173 - are Islamist extremists, while the number of far-right extremists has risen from six to 38 over the past five years.
What offences are they guilty of?
Specific anti-terror laws include offences like preparing an attack, funding a terrorist group and attempting to influence radicalisation.
Of those convicted last year, the most common offence - in 11 cases out of 56 - was membership of a banned organisation. This was followed by "preparation for terrorist acts" (nine convictions).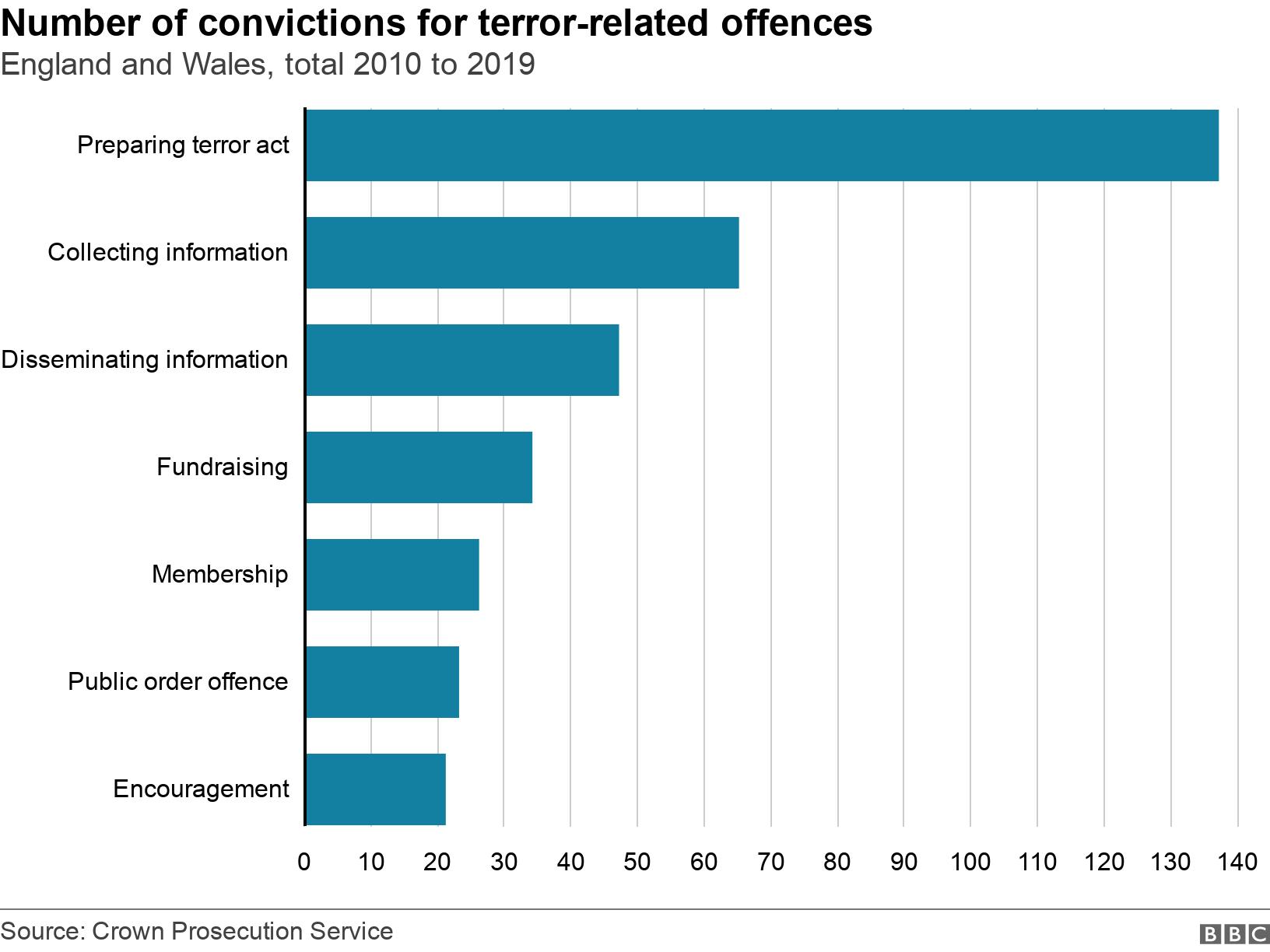 To find someone guilty of "preparation of terrorist acts", it has to be proved they had the "specific intent to commit an act or acts of terrorism".
It can include everything from having a minor role in a plot to planning multiple murders, or being in possession of bomb-making equipment.
People can also be convicted of crimes which aren't terror-specific, like murder, or public order offences, which can carry a heavier sentence if they are terror-related.
What sentences can terror offences carry?
Preparing a terror act: The minimum sentence is three years' imprisonment, but it can carry a life sentence. Judges will look at the role an individual has in the act, how far it was to completion and how devastating it could have been
Encouragement of terrorism: The maximum sentence is seven years, but it could also result in a sentence being served outside prison. In these cases, a judge might ask how specific the "encouragement" was or whether the person was in a position of trust
Funding terrorism: This could result in a 12-year sentence if the individual has a substantial role in raising money for terror groups or acts. Those who have no track record of this kind of activity, or are coerced into payment, could serve a sentence in the community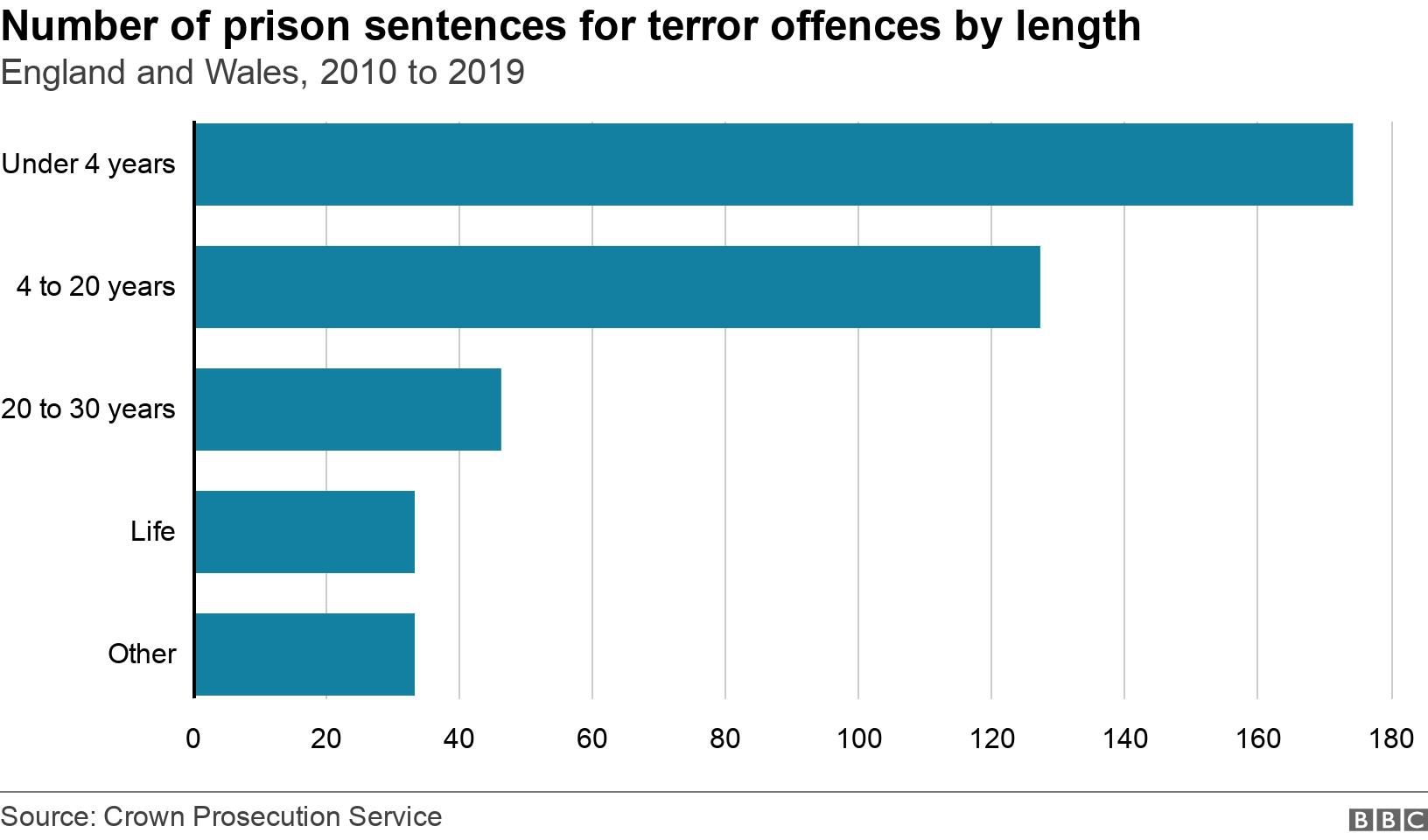 Who is convicted of terror-related offences?
A large proportion of convicted terrorists are young and male.
How often do those convicted reoffend?
The reoffending rate of people convicted of terror offences is very low, according to former military intelligence officer Philip Ingram.
He told the BBC that only two out of 235 who had been released since 2012 had committed another act of terror.
Mr Ingram added that 20,000 had been on a watch list at some stage and 800 were part of investigations which were currently active.
However, monitoring everyone who may pose a risk is not possible, he said.
This is an update of a piece originally published on 10 January 2020 and updated on 3 February.