Facebook: Nick Clegg says 'no evidence' of Russian interference in Brexit vote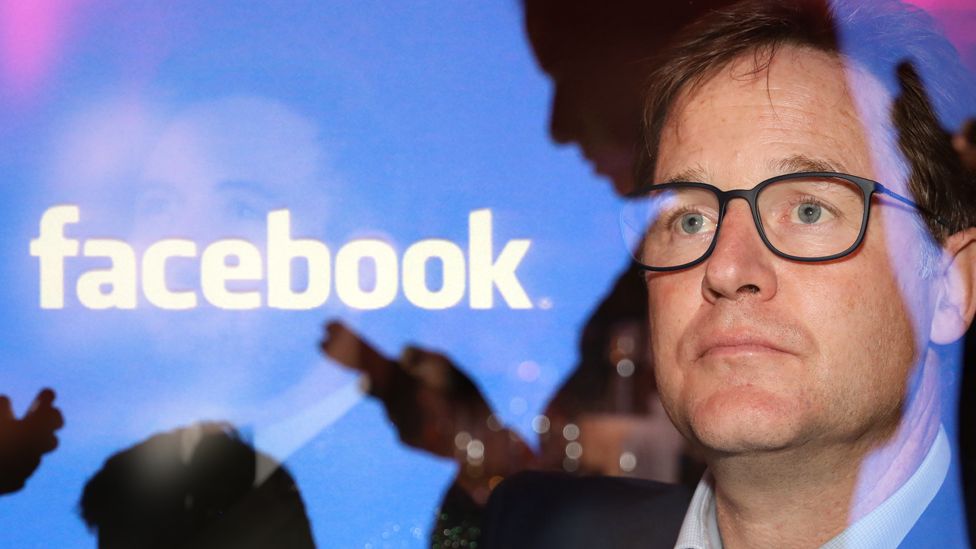 There is "absolutely no evidence" Russia influenced the Brexit result using Facebook, the company's vice-president, Sir Nick Clegg, has said.
The former deputy PM told the BBC the company had carried out analyses of its data and found no "significant attempt" by outside forces to sway the vote.
Instead, he argued that "the roots to British euroscepticism go very deep".
In a wide-ranging interview, Sir Nick also called for more regulation of Facebook and other tech giants.
In response, Damian Collins, chair of the Digital, Culture, Media and Sport select committee, tweeted that Sir Nick was wrong to suggest that there was no Russian interference on Facebook during the referendum, quoting a link to research carried out by a communications agency.
In an interview with BBC Radio 4's Today programme, he said Facebook was now arguing for greater regulation of tech firms.
He said there was a "pressing need" for new "rules of the road" on privacy, election rules, the use of people's data and adjudicating on what constitutes hate speech.
Asked whether Facebook should not be fixing some of these issues itself, Sir Nick said it was not something big tech companies "can or should" do on their own.
"It's not for private companies, however big or small, to come up with those rules. It is for democratic politicians in the democratic world to do so," he said.
But he stressed companies like Facebook should play a "mature role" in advocating - rather than shunning - regulation.
Deputy Labour leader Tom Watson tweeted that Sir Nick's proposed remedy of an oversight committee was inadequate.
Listening to Nick Clegg on the @BBCr4today answer for the dystopian world of Facebook - from live-streaming massacres to enabling suicides. Zuckerberg hired a former deputy PM so he could "understand Europe." His proposed remedy? An oversight committee. Pull the other one.

— Tom Watson (@tom_watson) June 24, 2019
In the interview, Sir Nick dismissed claims that data analytics firm Cambridge Analytica influenced people's decision to vote Leave in the EU referendum in 2016.
"Much though I understand why people want to sort of reduce that eruption in British politics to some kind of plot or conspiracy - or some use of new social media through opaque means - I'm afraid the roots to British Euroscepticism go very, very deep," he said.
Instead, he argued attitudes had been influenced far more by "traditional media" over the last 40 years than by new media.
The scandal around the way data was used by Cambridge Analytica was first exposed by Carole Cadwalladr, an investigative journalist at the Guardian newspaper.
Christchurch attack video
Sir Nick also claimed the company was getting better at removing harmful content, saying it was a "matter of minutes" before the first video of the Christchurch mosque shooting was removed.
A video of March's attack, in which 51 people were killed, was livestreamed on Facebook.
The issue, he said, was the huge numbers of people reposting that initial video afterwards, including the mainstream media.
"In the case of Facebook, I think 200 people saw the video as it was being livestreamed," he said.
But in the 24 hours following the shooting, Sir Nick said Facebook took down 1.5 million versions of the video. He said about 1.3 million of those were removed before they were reported.
Sir Nick was also asked about how well Instagram - which is owned by Facebook - was responding to images of self-harm on the platform.
After 14-year-old Molly Russell took her own life in 2017, her family found distressing material about depression and suicide on her Instagram feed.
Sir Nick said Instagram had spent a lot of time with experts on teenage mental health and had been told it was "important to allow youngsters to express their anguish", including allowing them to post images of self-harm.
"We have now shifted things dramatically. We take down all forms of graphic content. The images that are still available on Instagram have a sort of filter, if you like, so they can't be clearly seen," he said.
On wider attitudes towards the sector, Sir Nick said there had been a shift in recent years from "tech utopia" - where people like Facebook's Mark Zuckerberg "could do no wrong" - to a culture of "tech phobia".
But he cautioned against any excessive backlash against technology: "I think we end up with the risk that we throw the baby out with the bathwater and make it almost impossible for tech to innovate properly."
"Technology is not good or bad," he said. "Technology down the ages is used by good and bad people for good and bad ends."
Facebook's recent enthusiasm for regulation marks a bit of a contrast from Mark Zuckerberg's previous refusals to meet with UK politicians on the subject of the spread of fake news and inappropriate content.
Having once dismissed the notion that Russia used Facebook to try to interfere with the US Presidential election in 2016 as "a pretty crazy idea" Zuckerberg was forced to backtrack when it became apparent that state actors were indeed at work posting material deliberately designed to divide opinion.
The tech giant now realises that regulation is inevitably coming its way, and perhaps feels it's more strategic for it to be as involved as it can be in the creation of any new rules and whichever body would enforce them.
There are many examples of occasions when Facebook has failed to self-police - no small feat with 2.3 billion users posting their own material in real time - and by playing ball with national or international regulation perhaps it absolves itself of some of that heavy responsibility.