How safe are electric scooters?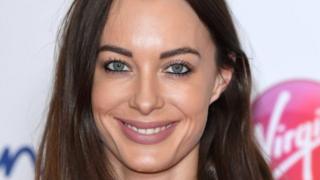 Television presenter Emily Hartridge is believed to be the first person to die in an accident involving an electric scooter in the UK.
But how common are they and what is the law?
How popular are they?
Electric scooters are two-wheeled scooters with small, electric motors to power them. They are increasingly popular in many European cities and in the US.
They have exploded in popularity since scooter-sharing schemes took off in about 2017 and are now available in more than 100 cities across the world.
Cities including San Francisco, Paris and Copenhagen have piloted a scheme to let people hire an electric scooter in a way similar to city bicycle hire.
But in Paris, which currently has 20,000 scooters, fines have just been introduced of 135 euros (£116) for riding them on the pavement, and 35 euros (£31) for antisocial parking.
Mayor Anne Hidalgo tweeted that pavements are for pedestrians only.
Electric scooters are freely available to buy in the UK online and in stores, with prices starting at just £115 and going up to more than £1,200.
What are the rules for using them?
Riding an electric scooter on the road is forbidden in the UK at present.
Nor are they allowed on the pavement. The only place they can be ridden is on private land, with the permission of the landowner.
Riders currently face a £300 fixed-penalty notice and six points on their driving licence for using e-scooters.
They are classified as Personal Light Electric Vehicles (PLEVs), so they are treated as motor vehicles.
That means they are subject to all the requirements a motor vehicle is subject to - MOT, tax, licensing and construction requirements - such as having visible rear red lights, number plates and signalling ability.
Electric scooters do not have these, so they are not legal for roads.
For example, in 2000 a court ruled that a Go-Ped scooter counted as a motor vehicle, and its rider was convicted for not having insurance and not wearing a helmet (and running a red light).
Normal scooters (without motors) are not allowed on pavements or cycle paths but there are no laws to prevent them being used on roads.
How safe are they?
Electric scooters can exceed 30mph.
The Associated Press reports that, since January 2018, at least 11 electric scooter riders have died in road traffic accidents.
Paris had its first electric scooter fatality last month when a young man was hit by a lorry.
But the laws around scooter use are struggling to keep up with their growing popularity.
This means companies are not currently required to provide certain safety features and some scooters only have one brake, which makes stopping safely more difficult.
Olivia Rudgard, a technology reporter based in San Francisco told the Victoria Derbyshire show: "They are fun to ride if you are somewhere that is safe and you're not going for too long.
"But if you're on a road that has a lot of traffic or an uneven surface it can feel unsafe."
Itzik Ben Ahrol, the chief executive of Scooting Limited, added: "They need to be properly regulated and there need to be fines."
Safety equipment for riders, like helmets, is not required.
What could happen now?
The Metropolitan Police said in April that it was cracking down on e-scooters in an effort to increase road safety.
The government concluded a consultation earlier this year on the future of mobility, in which several respondents said that the law on electric scooters should be changed, but there has been no movement so far.
Transport minister Michael Ellis said: "We are examining whether they can be used safely on the road - and if so, how that should be regulated to ensure the public's safety. However, companies must understand that reviewing laws does not necessarily mean laws will change.
"People who use e-scooters need to be aware it is currently illegal to ride them on the pavement and the road."