Knife crime: Cressida Dick says violent crime rise linked to policing numbers
There is "some link" between falling police numbers and a rise in violent crime, the UK's top police officer, Cressida Dick, has said.
The Met Police commissioner was talking a day after Prime Minister Theresa May said there was "no direct correlation".
Ms Dick told LBC Radio the deaths show "how big of a challenge this is" and that it is not a London-only issue.
Jodie Chesney was killed in an east London park as she played music with friends, while Yousef Ghaleb Makki was stabbed to death in the village of Hale Barns, near Altrincham.
Her grandmother, Debbie Chesney, previously said: "This has to stop - there are too many young people having their lives cut short by needless violence."
Meanwhile, six people have been arrested over a gang attack at a Lancashire sixth form college. A machete was found near Runshaw College in Leyland, following Monday's incident.
Home Secretary Sajid Javid has said he will meet police chiefs to look at ways to combat violence.
He raised the issue of resources for police to tackle knife crime at a meeting of the Cabinet this morning.
The Home Office has pledged to "urgently coordinate" further meetings across government to "accelerate" support for local authorities and police. The PM has asked officials to make this a priority.
Speaking about policing numbers, Ms Dick said a reduction in police officer numbers and cuts to public services in the last few years had coincided with an increase in demand for policing.
She said: "I agree that there is some link between violent crime on the streets obviously and police numbers, of course there is, and everybody would see that."
Ms Dick also agreed that middle class recreational drug users had "blood on their hands" over recent deaths, adding the drugs trade was a key driver behind street violence.
Her comments followed those on Monday from the prime minister, who said there was "no direct correlation between certain crimes and police numbers".
Senior police officers have called for a reverse to recent cuts in staffing levels.
What is behind knife crime?
"Jay" - not his real name - first started carrying a knife when he was in Year 8 at school.
He argues that knife crime is not being driven by disputes between drug gangs or the increasing availability of cocaine, as is sometimes suggested.
Jay told the BBC: "When you talk about black street gangs, they're financed by drugs but their disputes and their beef has nothing to do with drugs.
"If that was the case then it would be a free-for-all - every single gang would be beefing each other, but that's not the situation.
"Each gang has a particular enemy and it has nothing to do with drugs."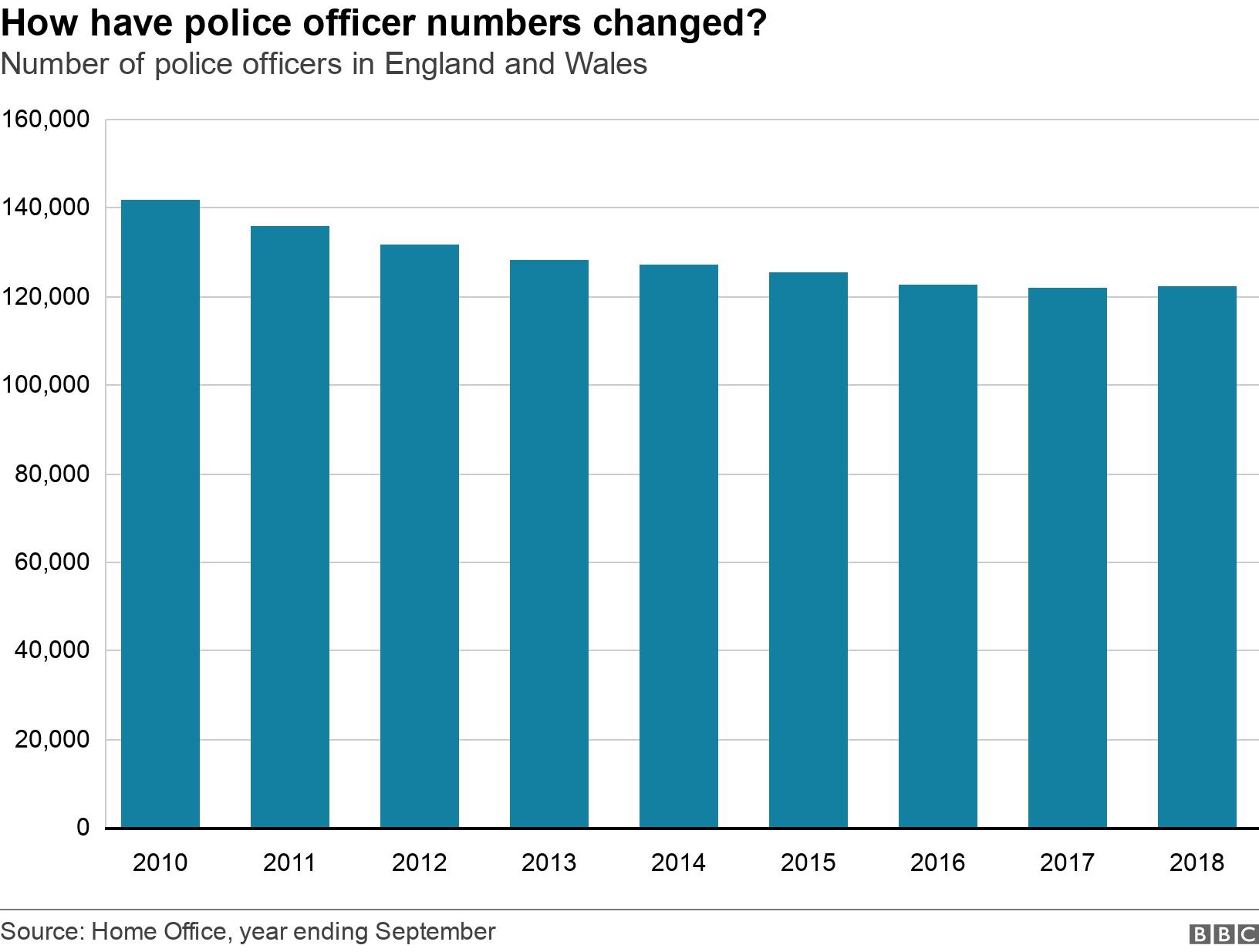 Meanwhile, Labour leader Jeremy Corbyn has tweeted a video linking the rise in violent crime to government cuts and said young people "shouldn't pay the price for austerity with their lives".
Mr Corbyn earlier said that Mrs May "must start listening" to police chiefs over the impact of cutting 21,000 officers, adding: "You cannot keep people safe on the cheap."
Former Met commissioner Lord Hogan-Howe has called for 20,000 officers to be recruited to bring forces in England and Wales back to their 2010 levels, and says ministers have to "get a grip on the crisis".
Ms Dick is recruiting 3,000 officers after receiving an increase in funding.
She welcomed the boost to police numbers in London - but said they were still below the levels they were in 2013-14.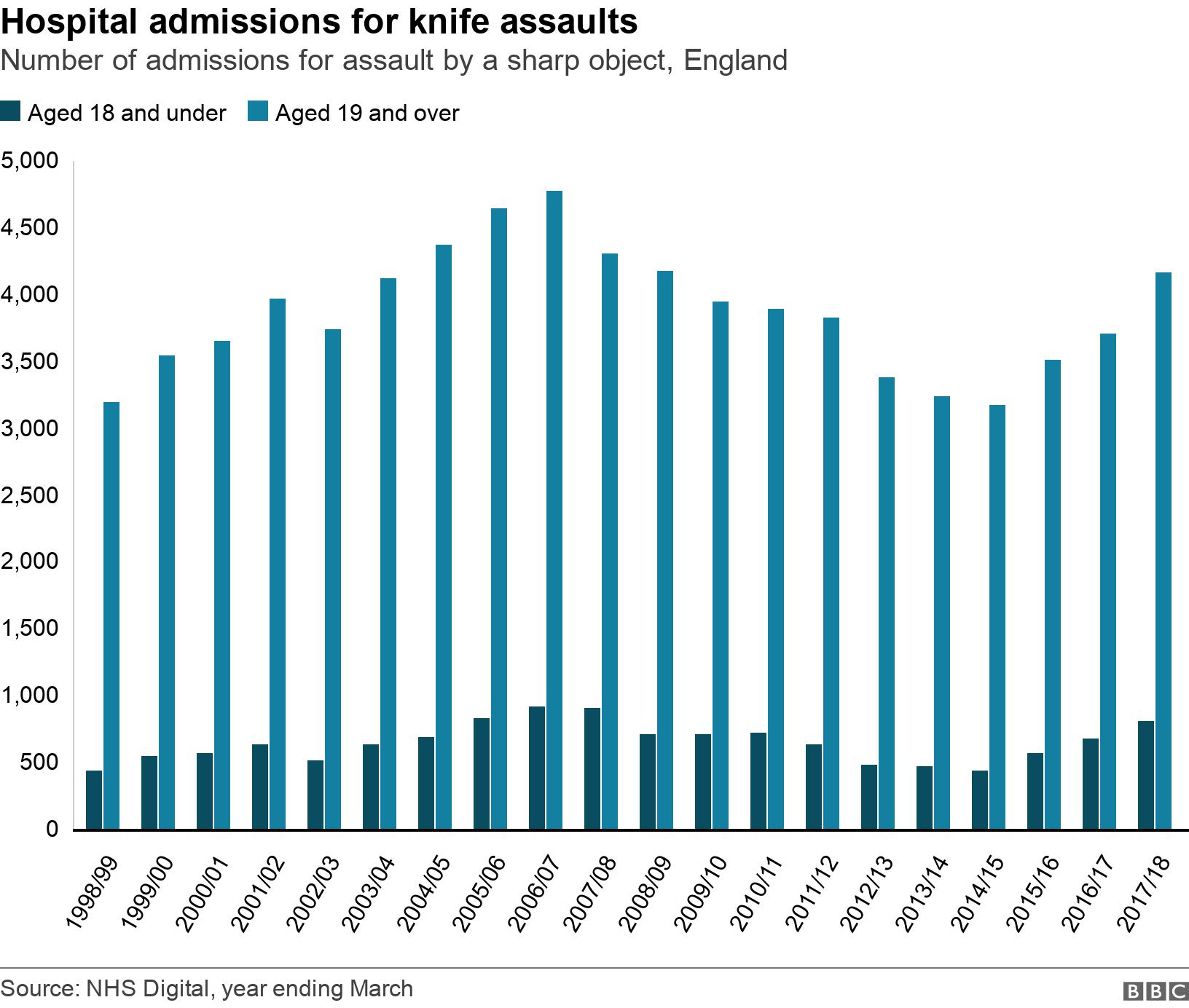 Figures released in February showed the number of fatal stabbings in England and Wales last year - 285 - was the highest since records began in 1946.
Ms Dick said that when she became commissioner tackling violent crime on the streets was her top priority - and it remained so.
"We are taking more weapons off the streets, we are arresting more people, we are doing more disruptive activity, as well as record numbers in the last few years of stop and search," she said.
Ms Dick also noted that the number of homicides in London had fallen, with 20 so far this year compared to 29 this time last year.
Sorry, your browser cannot display this map