Royal chauffeur died before child abuse charges could be brought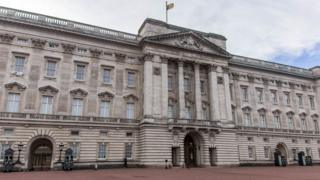 A retired chauffeur for the Royal Family was to be charged with sexual offences against young boys before he died, the Crown Prosecution Service has said.
Alwyn Stockdale, who was 81, was suspected of abusing a boy aged 10 or under and a boy aged nine or under.
The alleged offences took place between 1972 and 1975.
Mr Stockdale, who worked for the Royal Family between 1972 and 1992, died of natural causes in hospital last week.
The CPS, which received a file on the case in August, had decided on 30 November that Mr Stockdale should be prosecuted over four allegations - two charges relating to each boy - but he had not been formally charged.
It is alleged he attacked the nine-year-old at his quarters in the Royal Mews, on Buckingham Palace Road.
The other boy was allegedly abused in West Yorkshire at the home of a relative of the boy.
BBC home affairs correspondent Danny Shaw said he understood Mr Stockdale was questioned by police and made some admissions, suggesting that at least one of the boys had been a "willing" participant.
A CPS spokesperson said: "Following a Metropolitan Police investigation into allegations of non-recent sexual abuse, the CPS authorised four charges against a suspect aged in his 80s.
"The suspect has since died and therefore no prosecution can take place."