The blue plaque names you may not know
By Becky Morton
BBC News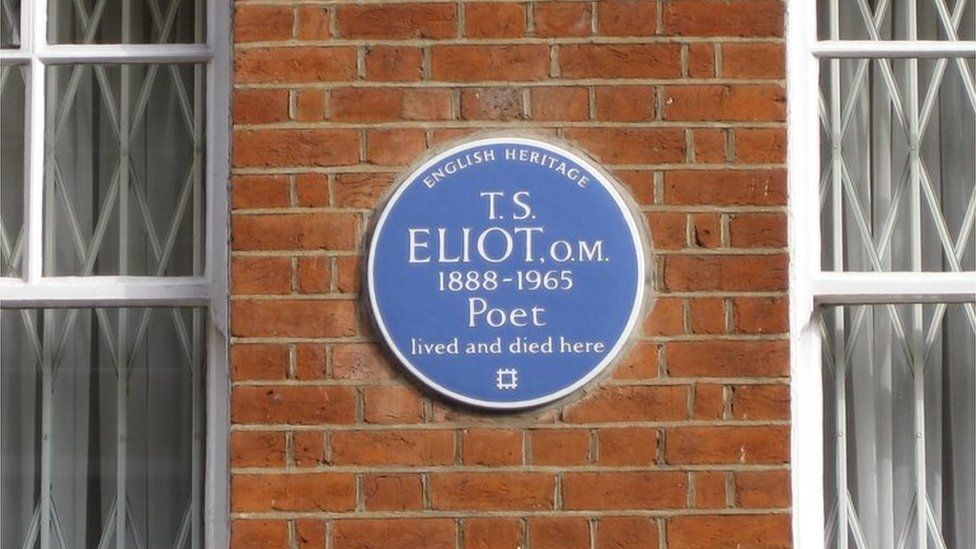 Around three-quarters of blue plaque nominations are turned down by English Heritage, it has emerged.
Oscar-winning Hollywood actor Ronald Colman, women's rights campaigner Eva Gore-Booth and cricketer Albert Trott - the first batsman to hit a ball over the Lord's pavilion - were among the names to be rejected in the last year, according to data obtained by the Press Association.
Anyone can be nominated for a blue plaque but they must have been dead for at least 20 years.
Nominees are then considered by an English Heritage panel who carry out detailed research and consider whether there is a surviving building closely associated with the person where a plaque can be erected.
But that's not to say all those honoured are household names. Here are a few you may not have heard of:
Ira Aldridge: Shakespearian actor (1807-1867)
Ira Aldridge was the first black actor to play Othello on a West End stage.
Born in New York City, he left for Britain aged 17 when it became clear that as an African-American he would not be able to pursue an acting career in the US.
He continued to face prejudice in London with one review in the Times attacking his pronunciation owing to "the shape of his lips".
However in April 1833 he was chosen for the role of Othello at the Covent Garden Theatre - at a time when the bill to abolish slavery was passing through Parliament.
Aldridge got an enthusiastic reception from audiences, but was pilloried by critics, and the theatre cancelled his remaining performances.
Luke Howard: 'Namer of clouds' (1772-1864)
One of the more unusual plaques is found in Tottenham, north London, where Luke Howard lived and died.
The amateur meteorologist proposed the first classification system for clouds back in 1802, which is still in use today.
Hertha Ayrton: Physicist (1854-1923)
Hertha Ayrton is best known for inventing the Ayrton fan, a device used to disperse poison gas from trenches during World War One.
Despite her success she was refused election to the Royal Society as the council found "it had no legal power to elect a married woman".
However she was the first woman to read a paper to the society in 1904 and was awarded its Hughes Medal in 1906. It would be another 102 years before a woman would win the award again.
Ayrton was also a supporter of the suffragettes and some of their hunger strikers, including Emmeline Pankhurst, were cared for at her home in Paddington, central London, when they were released from prison.
Tom Cribb: Bare-knuckle boxer (1781-1848)
During the early 19th Century bare-knuckle boxing drew huge crowds and Tom Cribb was one of the sport's biggest stars.
Born in Bristol, he moved to London where he began fighting professionally before becoming world champion.
After he retired, Cribb ran a number of pubs in London, including the Union Arms in the West End.
The pub still stands on the same site and changed its name to honour the fighter.
The interior commemorates the pub's boxing heritage and it is also the location of the blue plaque dedicated to Cribb.
Violette Szabo: Secret agent (1921-1945)
Violette Szabo was the first British woman to be awarded the George Cross.
Born in Paris to an English father and French mother, Szabo moved to Stockwell, south London, in 1935.
When World War Two broke out, she was working in a perfume shop, but after her husband died in action in October 1942 Szabo joined the French section of the Special Operations Executive.
During her second posting to occupied France in June 1944, she was captured by the Germans. During her months of imprisonment and interrogation she refused to reveal any information and was executed at Ravensbruck concentration camp in 1945.