Adverse weather clips in updated driving theory test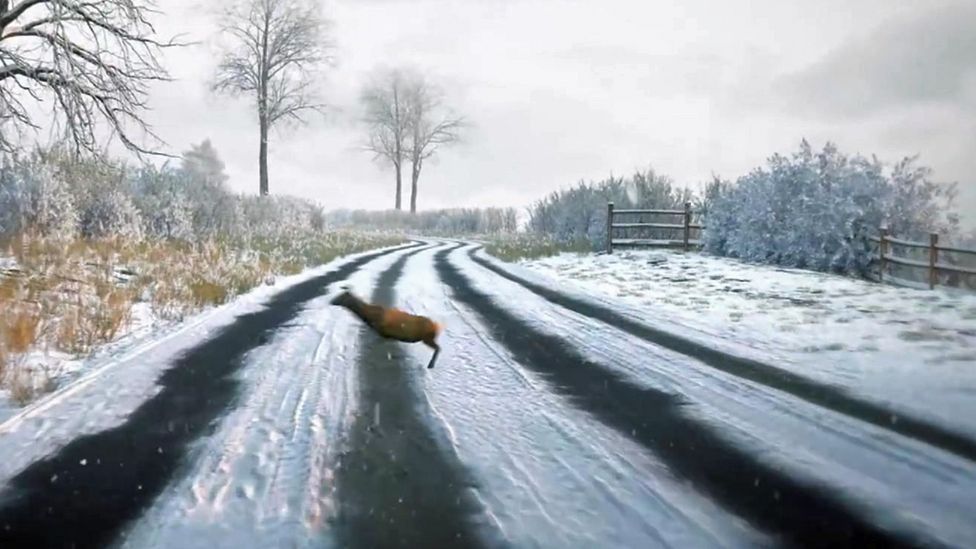 Computer-generated clips of snow, wind, rain and other adverse weather conditions are being included in an updated driving theory test.
The hazard perception section requires learner drivers to watch a simulated journey and spot "developing situations" on the road.
The 23 new scenarios added by the Driver and Vehicle Standards Agency also include dusk and dawn scenes.
Officials believe the change will further improve road safety.
The hazard perception part of the theory test assesses a new driver's ability to identify instances that would cause them to take action, such as changing speed or direction.
The new clips have already started to feature in tests for learner drivers. They will be introduced in motorcycle theory test from 1 December, and from 1 January next year for people wanting a licence to drive light goods vehicles.
The DVSA cites Department for Transport figures showing there were 16,406 accidents in rain, sleet, snow or fog on Britain's roads in 2017, including 205 fatal incidents.
It said future updates to the hazard perception test will see computer generated images (CGI) simulating situations featuring children, cyclists, and motorcyclists.
The DVSA said the hazard perception test has been shown to reduce at-fault collisions by new drivers.
Road Safety Minister Jesse Norman said the new clips present "more realistic driving conditions to test a learner driver's ability, preparing them for overcoming the real-life challenges they will face on the road - something that should benefit all road users".
Mark Winn, DVSA chief driving examiner, said: "Every year too many people are injured on our roads by hazards frequently encountered by drivers and we are determined to do more."