Benefit sanctions scheme 'pointlessly cruel', say MPs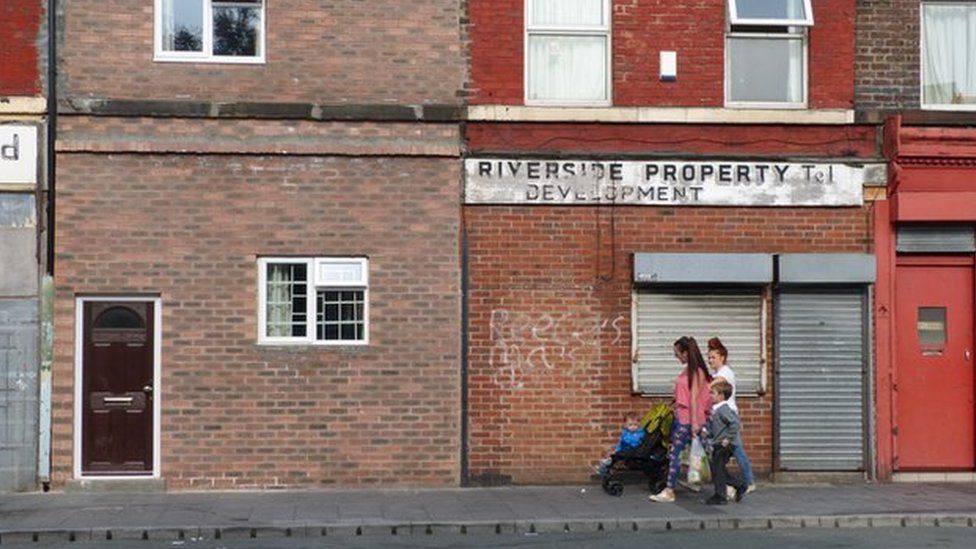 The government must urgently reassess its "pointlessly cruel" benefit sanctions, a committee of MPs has said.
Benefit sanctions are penalties imposed on claimants who do not meet conditions such as attending job centre meetings.
The Work and Pensions Committee found single parents, care leavers and people with disabilities and health conditions were "disproportionately vulnerable" to, and affected by, sanctions.
The Department for Work and Pensions insisted its scheme was "reasonable".
A DWP spokesman added that sanctions were "only used in the minority of cases".
As well as missing appointments, sanctions can be imposed for failure to show efforts to find work, and can see claimants lose 100% of their jobseeker's allowance or universal credit standard allowance.
In some "higher level" cases - such as a failure to take up paid work - claimants can lose benefits for as long as three years.
The committee's report recommended the maximum period for such sanctions should be two months for the first failure to comply and four to six months for subsequent breaches.
It also warned that children risked becoming "collateral damage" as the withdrawal of parents' benefits harmed their welfare.
'Extreme hardship and distress'
Without clear evidence that sanctions were driving a return to work by single parents, it was "hard to justify" their inclusion in the system, the report said.
The committee received more than 500 responses detailing claimants' experience of the sanctions regime, which included cases of "extreme hardship and distress".
These included a wheelchair user who "sofa-surfed" with friends or slept in a college library for a year when her entire benefit was wrongly taken away.
And the committee heard from a man who was sanctioned when he missed a job centre appointment three days after being taken to hospital suffering from severe epileptic seizures.
Another respondent, a single parent named Samantha, told the MPs she was sanctioned after childcare problems meant she had to move from full-time to part-time work.
She described how her monthly income fell from an average of £800 per month to £300, leaving her relying on food parcels from friends.
Frank Field, who chairs the committee, said he had heard accounts of "terrible and unnecessary hardship" from people who had been sanctioned.
The committee said that ministers had "no idea" how many people were suffering as a result of the sanctions regime, because of an "unacceptable" failure to adequately evaluate its impact.