Prince Charles 'programmed' Harry and William to pick up rubbish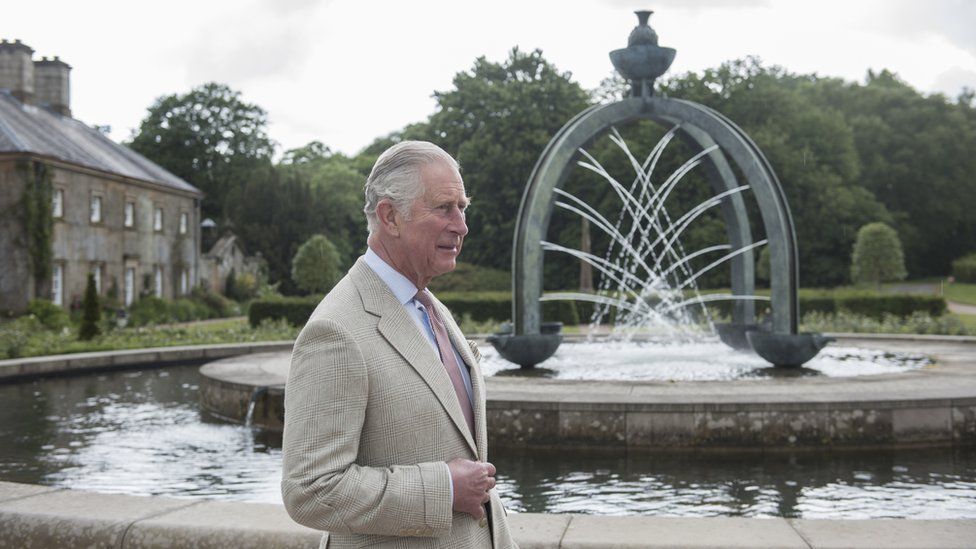 The Prince of Wales took his sons litter-picking during their school holidays in Norfolk, his eldest son the Duke of Cambridge has revealed.
"We were there with our spikes, stabbing the rubbish into black plastic bags," Prince William explained.
"We both just thought: 'Oh well this is perfectly normal, everyone must do it'," he told the BBC.
William shared the childhood anecdote in a special 60-minute programme to mark his father's 70th birthday.
The BBC was given exclusive access to Prince Charles over the last 12 months to film Prince, Son and Heir: Charles at 70.
In the documentary, William spoke alongside his brother the Duke of Sussex as they watch a screening of a speech Charles gave in 1970, warning of the dangers of plastic waste.
"That's amazing, look how young he is," Prince Harry whispered.
Harry then praised his father for doing "an amazing job" and guiding them "without telling us what we should be doing".
"I used to get taken the mickey out of at school for just picking up rubbish," he says, warming to the litter-picking theme.
"I didn't go out consciously looking for it. If you go for a walk somewhere and see something and it stands out, you pick it up.
"You realise, I've literally done this because I am programmed to do it because my father did it and actually we should all be doing it."
William said Charles "does live the way he advocates", adding that he believed his father took "to heart" the criticism he received for his ideas when he was younger.
As he turns 70 on 14 November, the Prince of Wales will have been involved in public affairs for 50 years, championing environmental and social issues long before they reached the mainstream.
Also featured in the film is Charles' initiative - "7 for 70" - to help preserve seven historic sites across the UK in honour of his birthday.
They include the £5m restoration of Coventry's Drapers' Hall, a centre celebrating Wales' heritage and a nearby farm complex in Ceredigion.
The Queen has already unveiled the first of the "7 for 70" to be completed, the Duke of Rothesay Highland Games Pavilion in Royal Deeside, Scotland, which will open to the public next year and showcase the history of the Highland Games.