Anjem Choudary: Radical preacher has assets frozen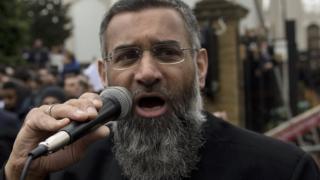 Radical preacher Anjem Choudary has had his assets frozen, days before he is due to leave prison.
The 51-year-old, who was jailed for five-and-a-half years for inviting support for the Islamic State group, is expected to be released on Friday.
The BBC understands police have been preparing a list of up to 20 measures to control the east London preacher.
The government's asset freezing team confirmed Choudary had been listed on a global record of known terrorists.
Former Met terror chief Richard Walton told BBC Newsnight that Choudary was a "hardened dangerous terrorist" and someone who has had a "huge influence on Islamist extremism in this country".
The international list, overseen by the United Nations Security Council, is designed to prevent targets spending money on their causes.
In the entry, Choudary, who headed the banned al-Muhajiroun network, is described as a resident of Frankland Prison in County Durham and also known by the alias, Abu Luqman.
It states that Choudary "pledged allegiance to Islamic State in Iraq and the Levant (ISIL)".
The asset freezing order means the preacher will be subject to extremely strict financial controls which typically mean that any attempt to open a bank account or move money will alert the authorities.
If his release goes ahead on Friday, the BBC understands that Choudary will stay in a probation hostel for up to the first six months of his licence, which continues until July 2021.
The BBC also understands Choudary will be subject to licence conditions including:
A ban from preaching at or attending certain mosques
He will only be allowed to associate with people who have been approved by the authorities
He will be allowed one phone and is banned from using an internet-enabled device without permission
Use of the internet will be supervised
He will not be able to leave the UK without permission from his probation officer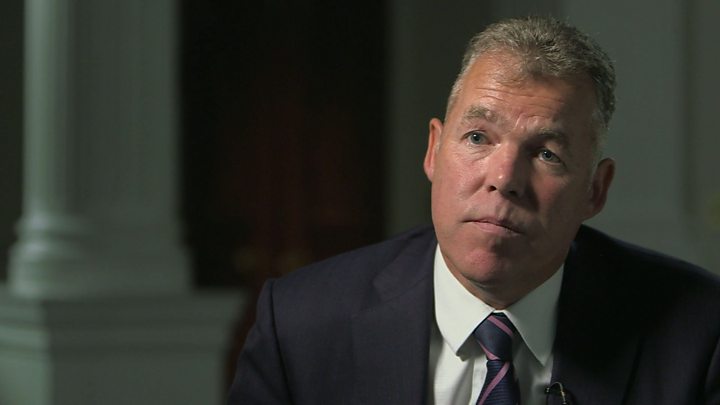 Mr Walton told BBC Newsnight that he tried to convict Choudary 10 times over 12 to 13 years, but failed because the the law "was not robust enough".
He said a new counter-terrorism bill, which is currently with the House of Lords, would address this issue and will allow police to prosecute below the existing threshold for incitement to commit terrorism.
He added that more convicted terrorists are due to be released, saying they will "place a burden on the police and the intelligence agencies".
Choudary is due for automatic release after serving half his sentence.