Homeless deaths: At least 449 reported in the past year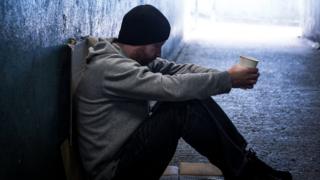 At least 449 homeless people have died in the UK during the last 12 months, an investigation has found.
The figures produced by the Bureau of Investigative Journalism (TBIJ) are the first attempt to catalogue the number of homeless people to die in a year.
The ages of the deceased ranged between 18 and 94, and 69% of them were men.
A government spokeswoman said £1.2bn was being invested to tackle "all forms of homelessness" and it intended to end rough sleeping by 2027.
Howard Sinclair, chief executive of homeless charity St Mungo's, referred to the "entirely preventable" deaths as a "national scandal".
Died of starvation
The causes of death included assault, drug overdoses, illness, and suicide.
At least one of the deceased showed signs of prolonged starvation. Some bodies had gone undiscovered for so long that forensic tests were needed to identify the deceased.
From the 348 deceased where the ages were known, the average age for the homeless men was 49, and for women it was 53 years old.
Andrew's story: Died after being assaulted
Andrew O'Connell, who was homeless in Brighton, was attacked just before midnight on 7 August.
The 54-year-old was discovered at Royal Pavilion Gardens the next day and was taken to hospital, but later died.
The man from Kent was described by his family as "a kind, intelligent man with a free spirit who loved to travel".
They added: "As a family we are utterly devastated, hurt and angry."
Sergio Lemori, 32, who is also homeless, has been charged with Mr O'Connell's murder.
Shelter chief executive Polly Neate said: "We see, first-hand, the suffering [homelessness] causes.
"From families trapped in cramped and dingy B&Bs, to those forced to endure the dangers of sleeping rough."
She called on the government to build more social homes and "ensure housing benefit is enough to cover the cost of rent".
TBIJ's investigation, which was produced in conjunction with Channel 4 News, revealed the death toll could be significantly higher as there is no official definition of homelessness used by local authorities.
No official statistics exist that count the number of deceased homeless people, but the Office of National Statistics said it has begun work on an official database.
TBIJ said that its figures for Scotland - where it reported 42 deaths - were particularly likely to be "a big underestimate".
In Northern Ireland, the figures are comparatively high. Statistics obtained by investigative news website The Detail showed that 148 people registered as homeless died while waiting for social housing. between October 2017 and August 2018.
Some of them may have been in leased accommodation while they waited, but were officially classed as homeless by the Northern Ireland Housing Executive.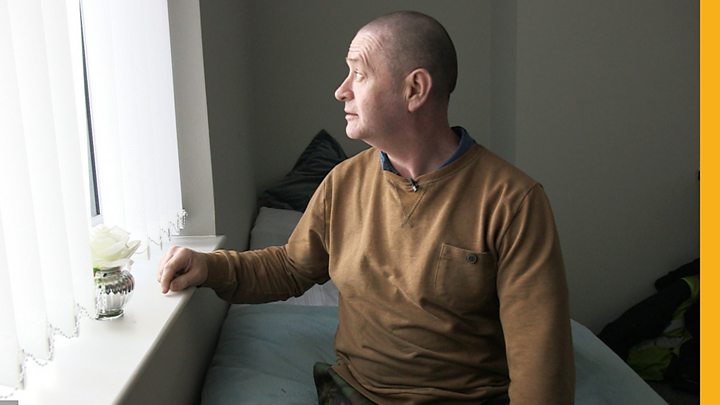 Homeless charity Crisis says there has been a 169% increase in the number of homeless people in England since 2010.
A Ministry of Housing spokeswoman said the government takes any homeless death "extremely seriously".
She added: "We are investing £1.2bn to tackle all forms of homelessness, and have set out bold plans backed by £100m in funding to halve rough sleeping by 2022 and end it by 2027."