Alexander Perepilichnyy possible MI6 links to stay secret
By Jim Reed and Louis Lee Ray
BBC's Victoria Derbyshire programme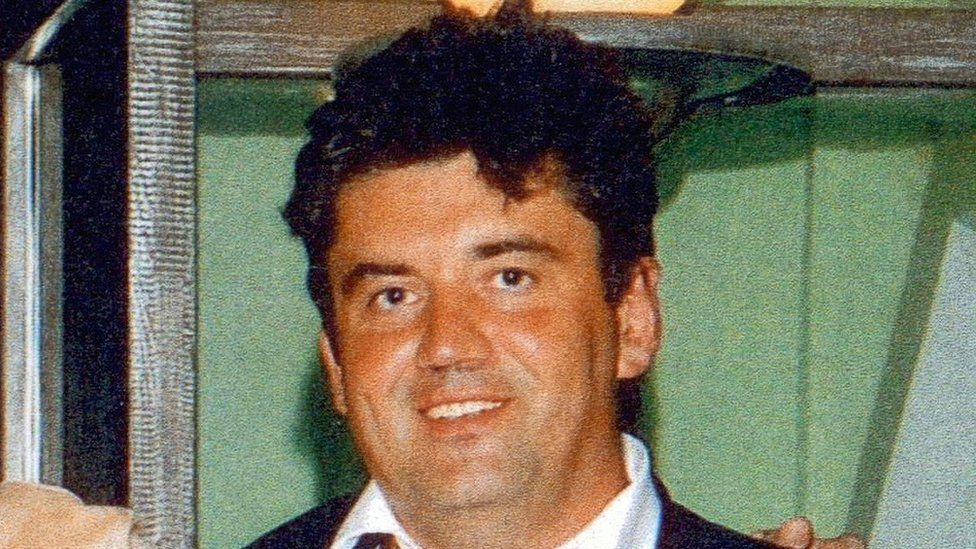 The government can keep secret the details of whether there were any links between British spies and a Russian businessman who died in mysterious circumstances, a coroner has ruled.
Alexander Perepilichnyy, 44, collapsed in November 2012 when out jogging near his mansion in Surrey.
An investigation by Surrey Police later found he died of natural causes.
Critics of the police response say a full public inquiry is now needed to establish whether he was poisoned.
The coroner at the inquest into his death, judge Nicholas Hilliard QC, upheld an application by Home Secretary Sajid Javid, who is refusing to publicly release documents from MI5 and MI6 relating to Mr Perepilichnyy for security reasons.
Mr Perepilichnyy, a millionaire businessman, moved to the UK in 2009 and had been helping the Hermitage Capital hedge fund expose an alleged $230m (£176m) money-laundering scheme linked to Russian organised crime.
He spent the night before his death in Paris, where a witness said he fallen ill at a sushi restaurant and was sick several times.
Forensic tests later found no evidence of toxins in his system, although poisoning could not be completely ruled out.
But he said he agreed with the home secretary that publicly releasing intelligence information would lead to "a real risk of serious harm to national security".
Judge Hilliard, who has security clearance, was able to view the material in a secret, closed session and said it "will afford me no assistance in resolving the central question in this inquest of how Mr Perepilichnyy died".
In June, a lawyer representing Mr Perepilichnyy's life insurers Legal and General argued that any information suggesting contact with British spies would be "very powerful evidence indeed" that he might have been in particular danger.
Last year an investigation by the Buzzfeed website quoted what it said was a highly classified report on Russian state assassinations, compiled for US Congress, that asserted with "high confidence" that Mr Perepilichnyy was murdered in an action sanctioned by President Putin.
The coroner said that BuzzFeed had refused to disclose the material on which its investigation was based, but he was now satisfied the suggestion raised in the report was incorrect.
The BBC understands that BuzzFeed has spoken again to US intelligence sources and is standing by all aspects of its reporting.
The chief executive of Hermitage Capital Management, Bill Browder, says that given the level of "government intervention" in the case, a full public inquiry is now needed into Mr Perepilichnyy's death.
"There [are] so many requests that we've made for further investigation which have not been approved that it would be much better if this was a public inquiry," he said.
Earlier this month the government said police had completed a review of the Perepilichnyy case and 13 other deaths linked to Russia in the aftermath of the Salisbury attack. It concluded there was no need to reopen any investigation.
Closing submissions in the inquest on Mr Perepilichnyy are now due to take place on Friday, 21 September at the Old Bailey.
Watch the BBC's Victoria Derbyshire programme on weekdays between 09:00 and 11:00 BST on BBC Two and the BBC News Channel in the UK and on iPlayer afterwards.