Murder charge over fatal Islington flat fire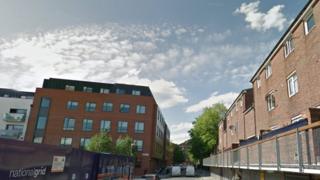 A 42-year-old man has been charged with the murder of a woman who died following a fire at her home in Finsbury Park, north London.
Kaltoun Saleh, 43, suffered severe burns and died from her injuries seven weeks after the blaze on 5 July.
Four children were also taken to hospital but were not seriously injured during the fire at Noll House, on Corker Walk.
Abdi Quule, 42, will enter a plea at the Old Bailey on November 23.
Mr Quule, also of Noll House, had previously been charged with attempted murder.