Are UK trains the 'envy' of Europe?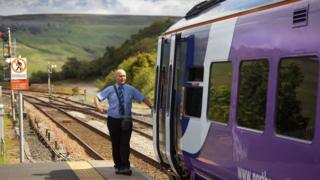 Claim: Most major Western European countries would "only dream" of having the UK's record on train punctuality and performance.
Reality Check verdict: UK passengers are more satisfied with their train service than many of their European neighbours, according to a report from 2013 - although this data is now a little old. But this doesn't necessarily reflect the actual quality of the service. UK trains are similarly punctual to many major Western European countries. They are more heavily used and more expensive, however.

Passengers on Northern, covering areas including Manchester, Liverpool and Cumbria, have faced cancelled trains and major delays since a new timetable was introduced in May.
Amid the chaos, Robert Nisbet, director of the rail companies' membership body the Rail Delivery Group, told BBC 5 live that the UK's railways were the "envy" of Europe.
"We're a hugely successful railway in many ways - much more so than many countries in Western Europe who would only dream about having our kind of performance and punctuality records," he said.
He was referring to a European Commission report, published in 2013, which compared customer satisfaction with rail services across 26 EU countries - excluding Cyprus and Malta which do not have national or regional trains.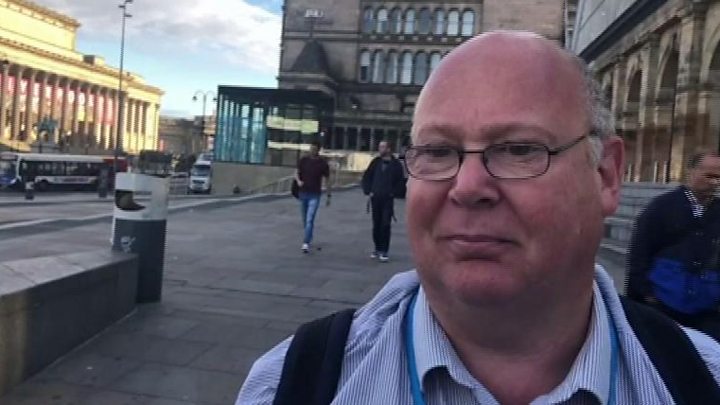 Looking at overall customer satisfaction with rail services, the UK came second only to Finland.
The European Commission's directorate of mobility and transport interviewed 26,034 respondents aged 15 years old or more from different social and demographic groups.
They were asked questions about how satisfied they were with things like the punctuality and reliability of services, frequency of trains, stations and facilities on the trains including toilets.
Looking only at satisfaction with the punctuality and reliability of trains, the UK did a little worse, coming fourth. But for frequency of trains, it came out top.
However, this report - the most recent European comparison available - dates from 2013 and so does not capture any recent disruption, including Northern's cancellations and Southern's recent strike action.
Satisfaction ratings also don't necessarily tell you how good a service is in reality.
Despite passengers being far more satisfied, more recent research, also from the European Commission, found the punctuality of UK trains was similar to its European neighbours.
UK trains were on time about 90% of the time, compared with 91% in France and 93% in Germany - although the countries' definitions of "on time" vary. The least punctual trains were in Hungary and Croatia.
A far higher proportion of UK trains were cancelled than in Germany or Spain, and a similar proportion were cancelled in France and Italy.
The UK has experienced much greater growth in passenger numbers and reduction in government subsidy than Germany, France or Italy - and costs for passengers have risen faster too. The Rail Delivery Group argues that while the tax-payer picks up more of the cost in those countries, in the UK government funding goes into investment to improve the service.
While the European data provides a useful snapshot, but it is not up-to-date enough to reflect recent changes to rail services.
The latest UK data we have comes from independent watchdog Transport Focus and was gathered between 15 January and 28 March 2018 - so it is much more recent, but still does not capture the changes to Northern's services, which began in May.
The watchdog's National Rail Passenger Survey found overall satisfaction with train services had slightly declined in the past year, having increased from the year before.
But it also revealed massive variation between different train lines, with satisfaction ranging from 69% to 95% across the country.
The lowest ratings for overall satisfaction were given to some of the biggest franchises, including Southern, TfL Rail and Great Northern.
Northern came 21st out of the 26 companies with an 80% overall satisfaction rate - only above:
Great Northern (78%)
Greater Anglia (76%)
South Eastern (75%)
Southern (69%)
TFL (68%)
We don't know how the recent turmoil may have affected these ratings.
What do you want BBC Reality Check to investigate? Get in touch