Supreme Court to rule on vegetative state case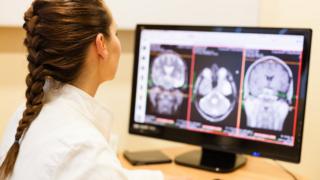 The Supreme Court is due to rule on whether it should be easier to withdraw food and liquid to allow people in long-term vegetative states to die.
Thousands of people are believed to be in this state, although precise figures are not available.
The case concerns a banker in his fifties who suffered a heart attack and severe brain damage.
He has since died, but the case has continued to allow the court to make a ruling.
After his heart attack last year, the banker, known as Mr Y, was left in an unresponsive state with no prospect of improvement.
His family and his doctors agreed it would be in his best interests to withdraw his feeding tube and allow him to die.
For the last 25 years, such cases have been decided by the Court of Protection, which makes decisions on welfare issues for people who lack the mental capacity to do so themselves.
---
Vegetative state
A vegetative state is when a person is awake but is showing no signs of awareness. They may open their eyes, wake up and fall asleep at regular intervals and have basic reflexes. They're also able to regulate their heartbeat and breathing without assistance
A person in a vegetative state doesn't show any meaningful responses, such as following an object with their eyes or responding to voices. They also show no signs of experiencing emotions
Continuing - or persistent - vegetative state is when this happens for more than four weeks
Permanent vegetative state is defined as more than six months if caused by a non-traumatic brain injury, or more than 12 months if caused by a traumatic brain injury
If a person is diagnosed as being in a permanent vegetative state, recovery is extremely unlikely but not impossible
---
The NHS Trust asked the High Court to declare that this process was not necessary where the doctors and the family all believe it is in the patient's best interests.
Applications to the Court of Protection can take years and cost thousands of pounds.
The judge agreed, but the official solicitor appealed on behalf of Mr Y.
'Weakens the law'
A Supreme Court ruling could offer certainty to the families of thousands of people believed to be in similar conditions, some who have been in a vegetative state for 20 years.
Author Cathy Rentzenbrink's brother Matty was in a vegetative state for eight years, after being knocked down by a car aged 16.
His mother had to go to the Court of Protection in order to withdraw his feeding tube.
Ms Rentzenbrink told BBC Radio 4's Today programme: "[It's a] terrible thing you have to do, to stand up in court and say you want the person you love to die, which of course you don't - you want them to get better but [sometimes] that's not [an option].
"Death is no longer the worst outcome, and I've heard and experienced how families disintegrate around somebody who is in a persistent vegetative state."
But Dr Peter Saunders, campaign director for anti-assisted dying group Care Not Killing, believes oversight is still needed to prevent the "exploitation of vulnerable people".
"Some of the cases that go to the court of protection are overturned and that's because the diagnosis is very complicated," he said.
Jean Simpson, whose daughter Jodie was in a vegetative state for four years after a drug overdose, said: "We all went through nearly four years of hell and constant grieving. Nobody should have to suffer that."