UK heatwave: A respite ahead as rain predicted in parts of UK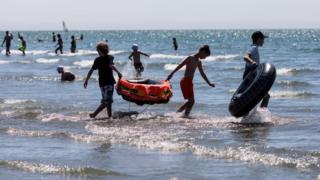 Parts of the UK are continuing to experience a heatwave, as temperatures broke 30C on Tuesday, and forecasters say it will get hotter still.
The highest recording was in Cavendish, Suffolk, at 31.4C (88.5F). Wednesday's forecast predicts temperatures of 33C.
The heat could rise to 34C on Thursday, although the Met Office has issued a yellow warning for rain on Friday.
A level three heat health watch alert is in place for much of east and south-east England until Friday
The public are being advised to take shelter from the sun, as the joint warning from the NHS, Public Health England and the Met Office says there is a 90% probability of heatwave conditions until 09:00 BST on Friday.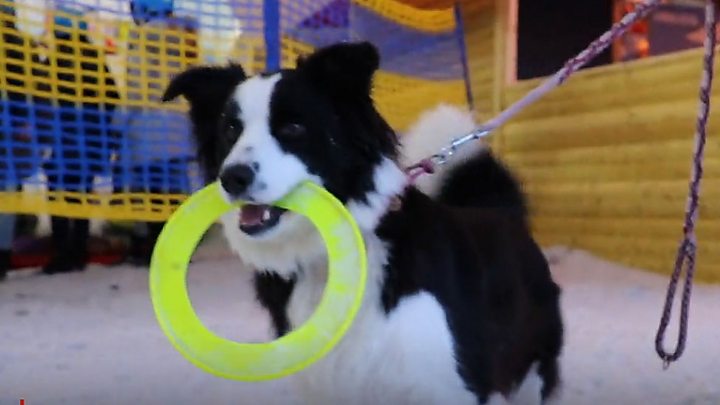 A thunderstorm warning for northern and eastern parts of England has been issued by the Met Office for Friday, with rain and some torrential downpours predicted.
Up to 30mm of rainfall could come in just one hour in areas that have not seen any for more than a month.
Monday was the hottest day of 2018 so far, with the Met Office recording 33.3C in Santon Downham, Suffolk.
The hottest July day on record in the UK was 1 July 2015, when the mercury hit 36.7C at Heathrow.
Northern Ireland, Scotland, Wales and north-west England have seen cooler temperatures and even some showers on Tuesday.
But this has not stopped Moray Council in Scotland having to offer thousands of homes free bottled water over concerns that those with private water supplies are running dry.
Several places in England have gone without significant rainfall for 54 consecutive days.
The longest run with no rain at all this summer is 48 days at Brooms Barn, near Bury St Edmunds.
A Met Office spokesman said: "It's the driest first half of the summer since 1961.
"For the UK as a whole, we've only seen about 20% of the rainfall we'd normally expect throughout the whole summer. Parts of southern England have seen only 6%."
The dry spell has led to a hosepipe ban, closed canals and revealed ancient hidden landscapes.
Rivers and streams have dried up in England, leaving thousands of fish to be rescued by the Environment Agency.
The National Farmers' Union has warned of crops "parched to the bone" and livestock farmers resorting to using winter rations, as grass has stopped growing.
The hot weather has boosted sales at shops, with leading retailers reporting this week that sales of fans have risen by 315% and barbecue sales have increased by 723%, compared with the same time last year.
The NHS says the hot weather could increase risks to vulnerable patients, such as older people, babies and young children, and people with serious chronic conditions.
Dr Nick Scriven, president of the Society for Acute Medicine, said his hospital unit in Halifax had as many patients yesterday as it would on a winter's day.
Signs of sunstroke
Our bodies like to keep a steady core temperature of around 37.5 C.
Too much heat exposure can cause a serious condition called sunstroke.
As well as feeling very hot and clammy, warning signs include: headache, nausea and vomiting, feeling dizzy and confused, intense thirst, fast breathing and pulse rate and possibly muscle cramps.
If someone is showing these signs, move them to a cool place, lie them down and raise their feet slightly. Give them some water to drink and cool their skin with spray or cold packs.
If they don't get better quickly, call 999.
"Admission levels are high, and as a personal example, our unit had winter levels of activity yesterday with a lot of respiratory symptoms, presumably due to air quality," Dr Scriven said.
The Met Office has advised people to stay out of the sun, especially during the hottest part of the day - between 11:00 and 15:00.
It also recommended to:
Keep your home as cool as possible
Shade windows and shut them during the day, then open them when it is cooler at night
Keep drinking fluids
Check on those at risk and share the advice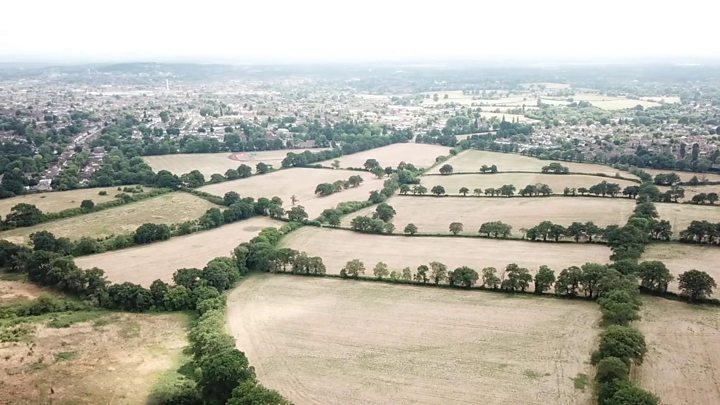 Where else has been experiencing severe heat?
Greece is in the grip of deadly wildfires as soaring temperatures continue across much of Europe
Japan has declared its heatwave a natural disaster, after at least 65 people died and more than 22,000 were treated in hospital amid record temperatures
In Sweden at least one person has been killed and dozens more injured by forest fires. Hot weather and persistent drought have seen wildfires raging as far north as the Arctic Circle
Norway experienced its hottest May temperatures on record and has also suffered forest fires
Cities across eastern Canada suffered a deadly heatwave in early July, with at least 70 deaths in Quebec province alone
A heatwave in Southern California saw record-breaking temperatures in some areas including a sweltering 48.9C in Chino, outside Los Angeles
Reports from Algeria say that Africa's hottest ever recorded temperature was registered in the northern city of Ouargla on 5 July at 51.3C.