Public sector workers: Pay rises announced for a million people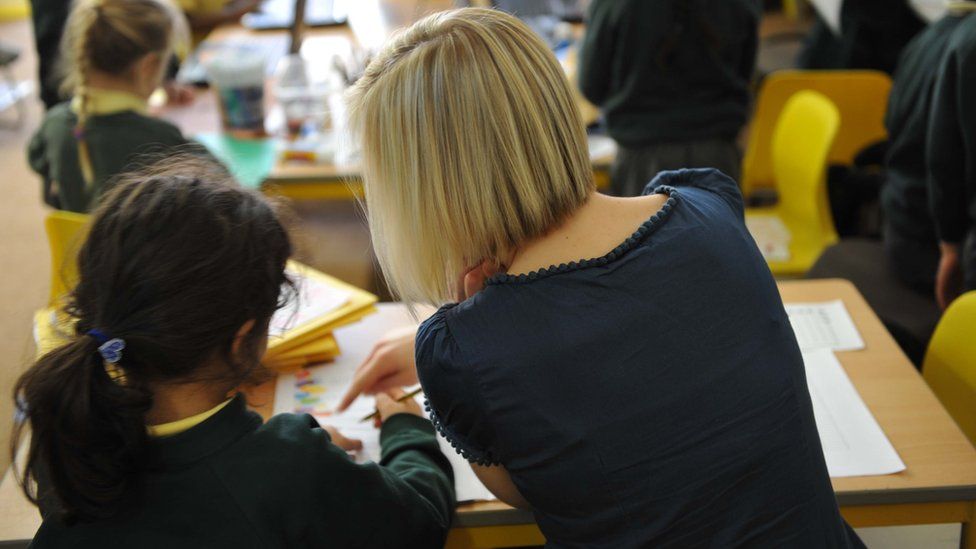 A million public sector workers are to receive their biggest pay rise in nearly 10 years, the government says.
Police will see a 2% rise, the same increase seen by GPs and dentists.
The move confirms the scrapping of the 1% pay cap last year and follows campaigns by unions for higher wage rises.
The government said the increases were affordable within its spending plans. Individual departments are having to fund the pay rises, rather than the money coming from the Treasury.
The pay rises for doctors and dentists only apply to England, while the pay rises for prison officers, teachers, and police officers apply to England and Wales.
The armed forces pay offer is for the whole of the UK.
Details of the announcement include:
The teachers' pay deal means a rise of 3.5% - worth between £800 and £1,366 per year - for classroom teachers on the main pay range. Overall, teachers in England and Wales will receive pay rises of between 1.5% and 3.5%
Schools will receive a pay grant of £508m over two years to cover the increases, drawn from existing Department for Education budgets
The £508m is for schools in England only and increases in Wales will rely on money from the devolved government
The rise for members of the armed forces is 2%, falling short of the 2.9% recommended by the Armed Forces' Pay Review Body, but is being supplemented by a one-off non-consolidated payment of 0.9% this year
This means the average soldier will get an extra £680 in pay with a one-off payment of £300
Prison workers get a 2% annual pay rise with a one-off non-consolidated payment of 0.75%
A pay increase of at least 2% is being given to junior doctors, specialist doctors, GPs and dentists, with consultants getting a pay rise of 1.5%
Analysis by BBC Reality Check
Comparing public and private sector pay is tricky because public sector workers are on average better qualified and many lower-paid jobs such as cleaning and security have been outsourced from the public sector to the private.
If you look at what has happened to growth in pay since 2010, private sector pay has been growing faster, due to the effect of two years of public sector pay freezes starting in 2011, followed by 1% caps.
But both public and private sector workers have seen their average pay rising more slowly than prices.
The comparison between public and private sector pay also ignores pension provision, which tends to be better in the public sector, and bonus payments, which are more common in the private sector but excluded from these average earnings figures.
Labour leader Jeremy Corbyn said: "By increasing the pay levels, albeit by less than the rate of inflation, that can only be paid for by cuts within the public services.
"And so, if it's local authorities or anybody else, they're going to have to pay for it by either removing their balances, which they shouldn't be doing, or by cutting services further."
The cost of scrapping the 1% cap is estimated at £4bn.
Unions have been arguing for pay rises closer to 5% to make up for the austerity measures introduced by David Cameron's government eight years ago.
Chief Secretary to the Treasury Liz Truss said the announcement was "fantastic news just before the summer for a million workers right across the public sector".
She said: "We hugely value the work that people do, whether it's teachers, soldiers or police officers."
But Prospect union deputy general secretary Garry Graham said: "Today's pay deals for the armed forces, prison workers and teachers are welcome but confirm what we have long suspected, this government have put civil servants firmly at the back of the queue on public sector pay.
"Instead of playing cynical divide-and-rule games with overworked and underpaid public sector workers, the government should be committing to above-inflation pay rises for all public servants, with no group left behind."