The butterflies spotted in your back garden and beyond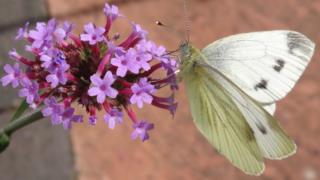 If you're keen on pictures of butterflies, you're in luck.
Sir David Attenborough has said spending time with nature offers "precious breathing space" from modern life, and he's urged the public to join the world's biggest butterfly count.
To mark the occasion, people have got in touch with the best butterflies they have spotted in gardens, meadows and nature reserves across the UK.
You may also like:
By Tom Gerken, UGC and Social News