Teen mums: 'We're not all reckless and careless'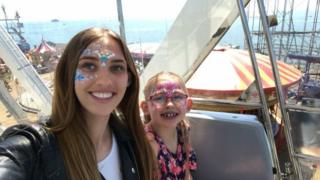 Young people in the UK are having less sex than they used to and the rate of teenage pregnancy has dropped sharply since 2007. This has led some to dub them "generation sensible".
A survey carried out by the British Pregnancy Advisory Service also stated that teenagers appear to be more focused on their family, education and careers.
While many are applauding the risk-averse behaviour of young people, how would this attitude affect teenagers who get pregnant?
We spoke to two teen mums about their experiences, and their opinions on "generation sensible".
Jade-Marie, from Portsmouth, was 16 when she gave birth to her daughter Dawn-Louise.
She says that "it hurts to read that younger people are now apparently 'sensible'; it implies that I was stupid and was messing around."
"There is definitely still a stigma attached to being a teen mum, but it is wrong to say that we are all reckless and careless," Jade-Marie told the BBC.
She says that people have shouted at her in the street because she is a young mum: "It is horrible that my daughter has to see that."
Jade-Marie says that she has been "patronised" and "put down" as a mother.
"When I had my daughter I felt like I really needed to prove myself as a parent. It is frustrating that my credibility as a parent is taken away just because of my age.
"All new mums don't know what they are doing, but because I was 16 people judged me more."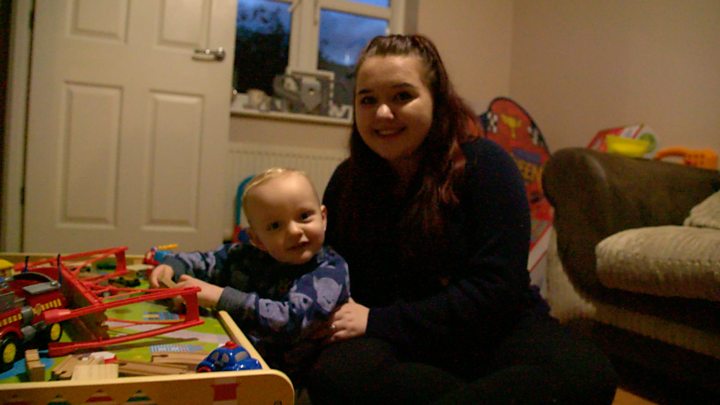 Jessica is 18 and lives in Suffolk with her two-year-old son.
Jessica says that having a child at 16 has made her more responsible than most people her age.
"I have real responsibilities as a mother. I tend to get on with older people because I have had to become more mature."
Jessica says that the concept of "generation sensible" is an example of "obvious public shaming of young mums".
"It gets on my nerves that it is made out that I have wasted my life and my son is a mistake."
Jessica explained that having a child changed her life for the better.
"I was 14 weeks pregnant when I started my GCSEs. Knowing I was going to have a baby made me really buckle down and study.
"I was also in an abusive relationship when I fell pregnant and it was through contact with social services for the pregnancy that I was able to leave that relationship."
Jessica is returning to college in September to study health and social care.
"Despite the scaremongering about teenage pregnancy, I am happy, I have my whole future to spend with my child."
By George Pierpoint, UGC and Social News