Fracking equated to building conservatory
By Roger Harrabin
BBC environment analyst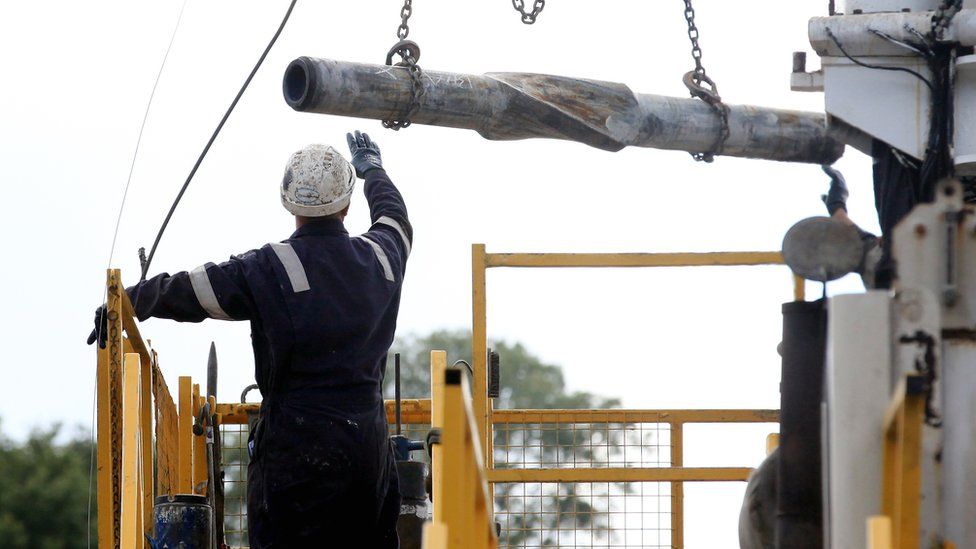 Measures to reduce the power of local people to hold up fracking applications have been published by the government.
Ministers propose, in a consultation, that exploratory drilling should be treated as "permitted development" under the planning system.
That would put drilling in the same category under planning law as building a small conservatory.
Green groups expressed outrage - they say permitted development was intended for loft conversions, not gas drilling.
The government's consultation also proposes to treat large applications for fracking under its Nationally Significant Infrastructure Projects regime.
That would take away many of the powers from local authorities to block unpopular fracking applications.
The proposed measures have delighted the fracking industry, which has long complained that the planning process is holding up progress.
Follow Roger on Twitter @rharrabin