Community prisons for women plan shelved by ministers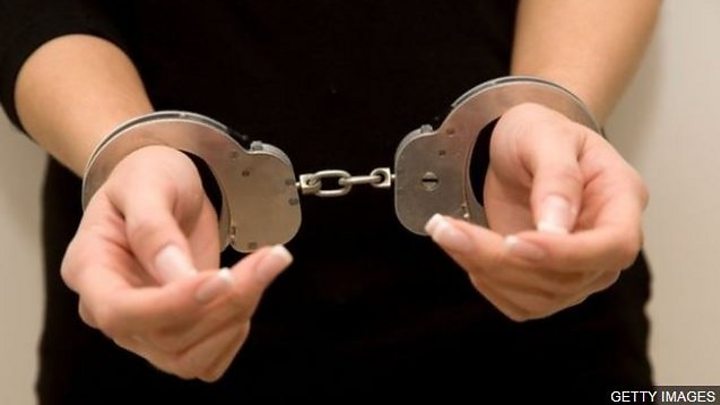 The government has abandoned plans for five community prisons for women in England and Wales.
Instead, the Ministry of Justice will trial five residential centres to help offenders with issues such as finding work and drug rehabilitation.
Justice Secretary David Gauke said short custodial sentences had failed to halt the "cycle of offending".
Campaigners and police bodies have warned the provision for women must be "properly funded".
Meanwhile, a justice minister has said sentences under a year should be axed for all but the most serious crimes.
Rory Stewart told the Commons Justice Select Committee that community penalties were more effective and he wanted to "significantly reduce, if not eliminate" terms of under 12 months.
Mr Gauke cited figures that 70.7% of women and 62.9% of men released from custody between April and June 2016 after a sentence of less than a year went on to re-offend within 12 months.
He said there was "persuasive evidence" that the new approach would help reduce re-offending rates.
Mothers at the trial residential centres might be able to have their children with them, he added.
---
Analysis: By BBC Home Affairs correspondent Danny Shaw
The female offender strategy represents a U-turn from the approach proposed by Liz Truss, when she was justice secretary, that there should be five new community prisons.
Partly this is down to money; it costs millions more to build new jails than it does community centres, and at a time when the Ministry of Justice is having to find savings that will have been a key consideration.
But the policy also reflects a determination at the department to promote alternatives to locking people up in order to relieve pressure on prisons and reduce reoffending.
Ministers say research shows that offenders on community sentences are less likely to commit further crimes than those who've served short jail terms.
But the research needs further, careful analysis - because it does not compare like with like: the reoffending figures cover the period an offender spends on a community sentence but do not include the time a prisoner spends in jail.
---
The government has pledged to spend £5m over two years on "community provision" for women.
The Association of Police and Crime Commissioners welcomed the change in strategy.
But Dame Vera Baird QC, representing the the Association of Police and Crime Commissioners, warned the scheme would only work if properly funded and questioned the MoJ's decision to hand £50m - originally earmarked for the prisons - back to the Treasury.
Frances Crook, chief executive of the Howard League for Penal Reform, said ministers deserved "real praise" for the change in approach but - like the Association of Police and Crime Commissioners - warned it was "essential" that programme was "properly funded".
Peter Dawson, director of the Prison Reform Trust, said "thousands" of women would benefit from the change.
He described the strategy as a "welcome recognition of the futility of short prison sentences" for women whose offending is often driven by "unmet mental health needs".
---
Reality Check: Do women reoffend more?
Women serving sentences of less than a year are more likely to re-offend than men with comparable sentences - although they are slightly less likely to re-offend overall.
But it's not a straightforward comparison. Women represent just 4.6% of the total prison population of 82,989.
And due to the nature of the crimes they commit, which are often less violent, they are much more likely than men to serve short sentences.
Last year, 80% of sentences handed to women were a year or less and 25% a month or less, compared with men for whom 66% were sentenced to less than a year and 14% to less than a month.
A Ministry of Justice report last year found that these short-term sentences were "consistently associated with higher rates of proven re-offending" than other forms of sentencing - that applies to all prisoners, male and female.
Part of this is because these very small sentences often do nothing to rehabilitate the problems which might have led to imprisonment in the first place.
Studies have found that, in general, women prisoners are more vulnerable which can add to the cycle of re-offending. They are twice as likely to have mental health needs, more likely to have drug problems and to have experienced domestic abuse. And they are less likely to have a job or home to go back to on release.
---
During Tuesday's appearance at the Commons Justice Select Committee, Mr Stewart said although he wanted to scrap short prison terms, there would be cases - such as violent or sexual crimes - where prison terms were justified.
The Penrith and The Border MP said: "My number one priority is to protect the public and I believe that the best way of protecting the public is to significantly reduce, if not eliminate, the under 12-month prison population because people on community sentences are less likely to reoffend than people who are put in prison.
"I am not going to be reducing the prison population just to save money.
"If somebody ought to be in prison, they ought to be in prison, and then my job is to go to the Treasury and get the money to pay for that prison place."