Man held over 'Punish a Muslim' letters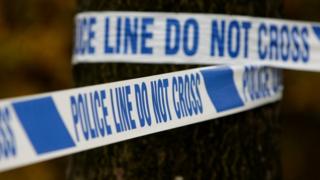 A 35-year-old man has been arrested as part of a police investigation into letters calling for a day of violence against Muslims in the UK.
The man, from Lincoln, was arrested on suspicion of soliciting to murder by police investigating the so-called "Punish a Muslim Day" letters.
He is also being held on suspicion of sending a hoax noxious substance and threatening letters.
The anonymous letters called for a co-ordinated attack on Muslims.
The man is in custody at a police station in West Yorkshire.
In a statement, Counter Terrorism Policing North East said searches have taken place at a home in Lincoln and an office in the city centre.
The letters, which proposed specific forms of attack, have been circulated online and received in communities across England - including West Yorkshire, South Yorkshire, Leicestershire and London.