#Blackroyalwedding: The choir, the cellist and Michael Curry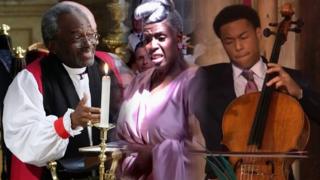 As Prince Harry married Meghan Markle, there was a lot of comment from American people about black influence on the wedding ceremony.
It combined elements of a traditional royal wedding with black culture.
In the US, people have used the hashtag #BlackRoyalWedding and welcomed the diverse feeling of the wedding.
Top terms tweeted were "gospel choir", "Sheku Kanneh-Mason" and "Martin Luther King".
This tweet had nearly 10,000 retweets and over 40,000 likes:
Elliot Conner in South Carolina welcomed the various elements of the wedding:
Others drew attention to the diverse feel of the wedding in general:
Black guests at the royal wedding included Idris Elba, Oprah Winfrey and Serena Williams.
American Bishop Michael Curry captured the world's attention with a long and powerful address.
The Chicago-born bishop spoke passionately about the power of love, quoting Dr Martin Luther King Jr.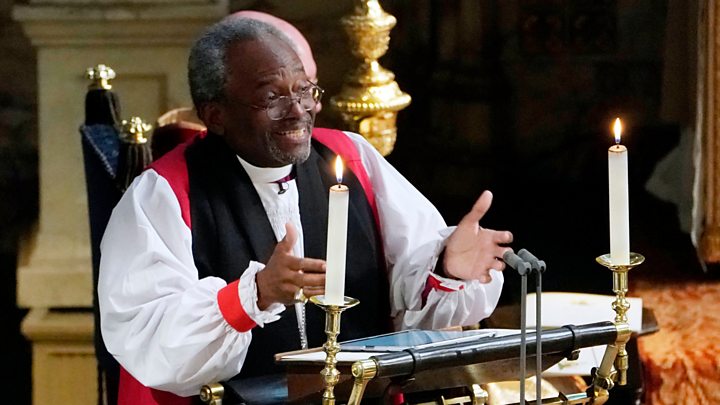 As a result of his speech, Martin Luther King has been trending on Twitter all day. This is one of the most popular tweets.
Karen Gibson and The Kingdom Choir performed Ben E King's soul classic Stand by Me during the service.
People loved 19-year-old cellist Sheku Kanneh-Mason.
Tanya Kersey and Melanie Williams Oram sum up the sentiments of thousands of people.
And Remy Étienne LeBeau wishes the US would follow suit.