New York Times thinks Yorkshire pudding is a dessert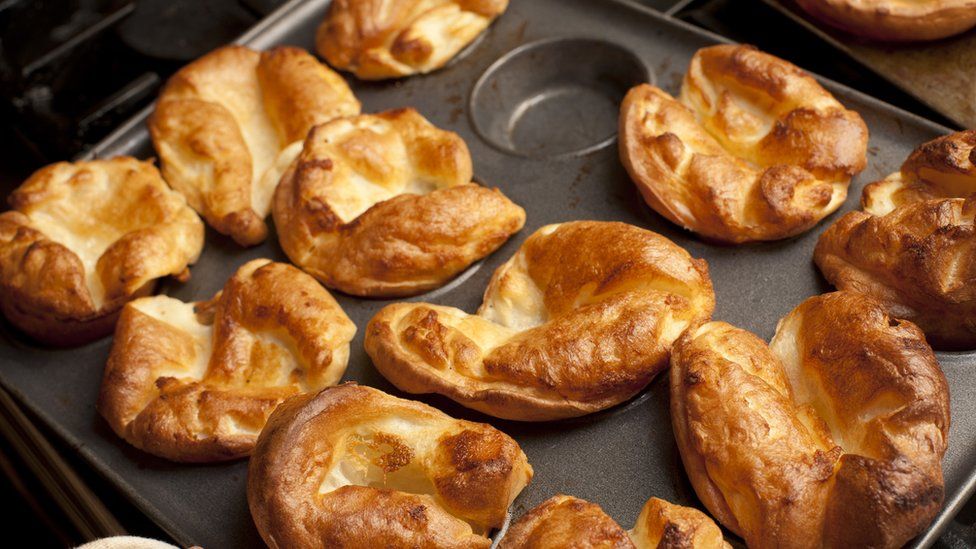 How would you like your Yorkshire pudding - with a mound of gravy or dollop of jam?
The "large, fluffy pancake" is apparently called a Dutch baby, and Twitter users have shown their scorn for the take on a northern classic.
Fluffy pancake ? It's a YORKSHIRE PUDDING, don't even think of calling it anything else, especially in Yorkshire. I am spitting feathers right now

— sylvia kendall (@KendallSylvia) May 13, 2018
Another person labelled the Yorkshire pudding a "thing of beauty" and amassed more than 1,500 likes for her declaration that the batter-based dish "is not a dessert".
This is not a dessert! This is a thing of beauty that should be filled with beef and vegetables. Or sausage and mash. It is a Yorkshire pudding. pic.twitter.com/Nxf6syE6sq

— becky (@bexsta711) May 12, 2018
And BBC Breakfast presenter Dan Walker echoed the sentiments of many on Twitter by claiming that the recipe for Yorkshire puddings is "older than America".
History buffs and fans of the musical Hamilton will know that America was founded in 1776, so it is true that the Yorkshire pud pre-dates the Declaration of Independence by 29 years.
'Yorkshire pudding in pancake guise'
But there was yet one more wrinkle in the tale, as it turned out that British chef Nigella Lawson had beaten the New York Times to the punch with her own take on a Dutch baby.
Five days before the New York Times' contentious tweet, Nigella posted her own variant of the dish, advising readers to "think Yorkshire pudding in pancake guise".
She later explained that the dish is so-called because of its German-American roots.
"Many cultures have batter puddings. I likened it to Yorkshire pudding by way of illustration."
By Tom Gerken, UGC & Social Hub
Related Internet Links
The BBC is not responsible for the content of external sites.