UK Punjabi alcohol support services 'see rise in users'
By Anusha Kumar, Aidan Castelli and Ed Lowther
BBC Digital Pilots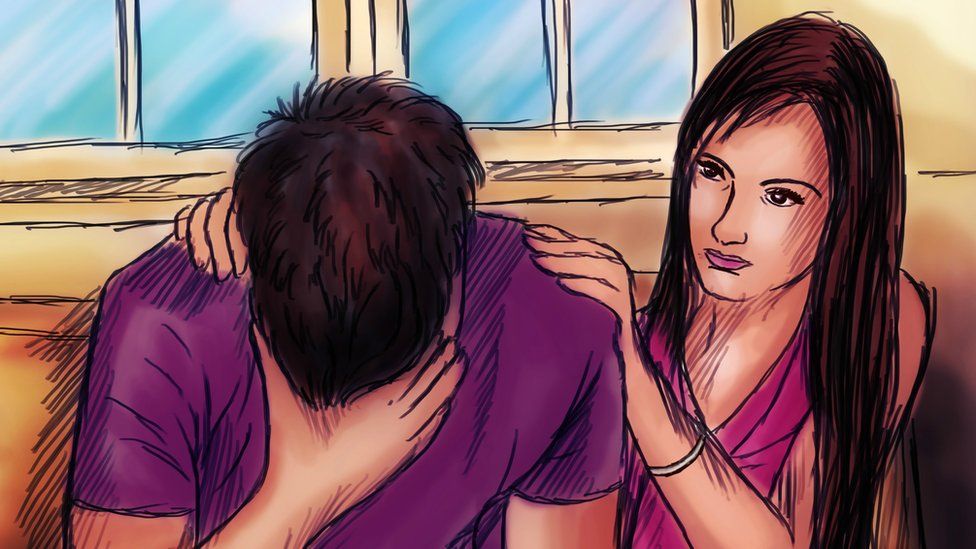 Some ethnic minority alcohol support services have seen an increase in inquiries following a BBC survey suggesting that, despite Sikhism forbidding drinking, 27% of UK Sikhs had a family member with a problem.
They reported a rise in contacts from both alcoholics and volunteers.
Nottingham's Bac-In has seen an almost sixfold increase in website hits.
And UK Punjabi services the First Step Foundation and the Shanti Project have also seen an increase in interest.
Sohan Sahota, of Bac-In said: "Average website hits are around 2,000 a month. We've had over 11,500 hits since the article."
Jaz Rai, director of the First Step Foundation, which works with UK Punjabis across England, said it had doubled the size of its weekly support group and was planning a women-only meeting to address the increased demand.
The Shanti Project, which works to provide culturally appropriate services for the Punjabi community in Birmingham, has also seen an increase.
The reports resonated very strongly with her own experiences, she said.
Her husband - a heavy drinker - had been emotionally abusive towards her, Tina said, trying to convince her that she was going mad, and taking out loans in her name to finance his drinking after losing his job as a plumber.
"There's so much going on in Asian families that no-one addresses," she said. "I just want our culture to open up.
"People need to wake up and realise that alcohol is poison," she said. "I don't want my kids to go through what I went through. I don't want my daughter to think that it's normal."
Sharing stories about addiction can play a key role in the path to recovery, according to Alcoholics Anonymous.
Recovering alcoholic Sanjay Bhandari told the BBC: "The thing that resonated most with me was to hear other people's stories.
"What they experienced, what it was like, and how things got better gave me hope and inspiration, 'Well I can do that.'"
The BBC's coverage sparked a discussion on social media, involving Sikh MPs, support services, and people directly affected by the issue.
Sad to read the bitter truth known by a lot of us about the problems faced by many #British #Punjabi families due to #alcoholism & the promotion of this by some within Punjabi culture. The issue can't be brushed under the carpet & it needs to be tackled: https://t.co/uS71ikf1L9

— Tanmanjeet Singh Dhesi MP (@TanDhesi) April 4, 2018
This is such an important article. I am someone who has experienced this directly. In my family, alcoholism and alcohol related complications have taken away my great-great-Nana Ji, my great-Nana Ji and my Nana Ji, and on Oct. 24, they took away my dad. https://t.co/yROE5sKRmb

— Manveer Singh (@manveerssihota) April 5, 2018
"To overcome any fear of shame, it's important to look at alcohol misuse as a health condition and treat it with empathy and understanding rather than condemnation and judgement of the person or their family."
Tina's name has been changed.
Correction: This story originally said a BBC survey had suggested 27% of UK Punjabis had a family member with a drinking problem. This has been amended to reflect the fact this figure relates only to British Sikhs.