Iran nuclear deal: UK backs deal despite US and Israel accusations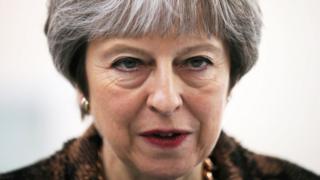 The UK has backed a "vitally important" nuclear deal with Iran, despite accusations from the US and Israel that Iranians are pursuing atomic weapons.
Israeli PM Benjamin Netanyahu claims thousands of "secret nuclear files" proved Iran covertly sought nuclear weapons - an accusation Iran rejects.
US Secretary of State Mike Pompeo backed him, saying Tehran had lied.
But Foreign Office minister Alistair Burt told the BBC the deal "contributes to peace in the region".
Six nations signed an accord in 2015 lifting sanctions on Iran in exchange for it abandoning a nuclear weapons programme.
The three European signatories - the UK, France and Germany - reaffirmed their backing for the deal, as US President Donald Trump continues to threaten to walk away from the agreement.
The deal is also signed by Russia and China.
A UK government spokesman said inspectors appointed as part of the accord are providing a "vitally important way of independently verifying that Iran is adhering to the deal".
The spokesman added: "We have never been naive about Iran and its nuclear intentions."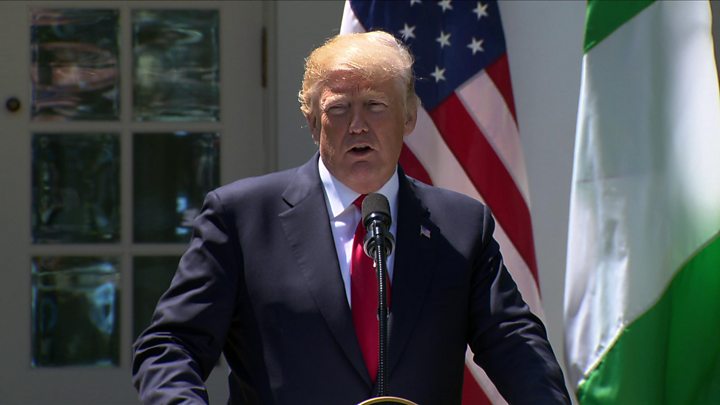 Mr Burt told BBC Radio 4's Today programme that he understood the "anxiety" of Israel and the US, but the UK government has been very clear about its belief in the deal - known as the Joint Comprehensive Plan of Action (JCPOA).
He said: "There is a great deal of confrontation, worries and heightened rhetoric [in the region] and I think one of the roles the United Kingdom can play is to seek to de-escalate this.
"It is extremely tense and we should be doing all we can to back those things that are likely to deescalate tension - that is one of the reasons we support JCPOA."
What has Israel claimed?
On Monday, Mr Netanyahu said thousands of pages of material obtained by Israel showed Iran had deceived the world by denying it had ever sought nuclear weapons.
Stood in front of a screen reading "Iran Lied", he accused Iran of conducting a secret weapons programme until 2003 codenamed "Project Amad".
He then claimed the country had continued to pursue nuclear weapons knowledge after Project Amad was shuttered.
Iran responded that Israel's revelations were a "childish" stunt to influence President Trump's decision on whether to remain in the nuclear deal, which he is due to make by 12 May.
Mr Trump has asked the European signatories to the agreement to "fix the terrible flaws" with it or he will refuse to extend sanctions relief on Iran.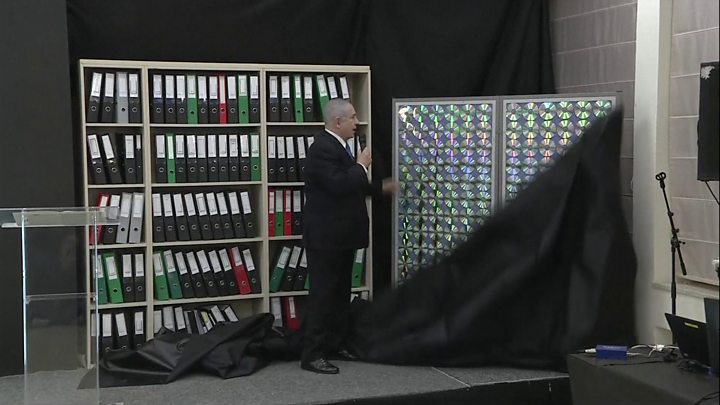 In a statement, the White House said Israel's information provided "new and compelling details" about Iran's alleged efforts to develop "missile-deliverable nuclear weapons".
The US statement said: "These facts are consistent with what the US has long known - Iran had a robust, clandestine nuclear weapons programme that it has tried and failed to hide from the world and from its own people."
US Secretary of State Mr Pompeo said the top secret documents Israel claims to have obtained show Tehran "was not telling the truth" about its nuclear programme.
Foreign Office minister Mr Burt said the UK was working "very hard" with partners to persuade President Trump to stick with the deal and all sides needed to carry on talking to each other.
"We support the JCPOA [and] we will stick to its provisions because we believe it contributes to peace in the region, notwithstanding all the other things that also need to be dealt with," he added.
According to Iranian state TV, Ali Akbar Salehi, the head of the country's Atomic Energy Organisation, said he hoped Mr Trump "comes to his senses and stays in the deal".
Tehran has maintained that it has only been pursuing nuclear energy.