Save the Children suspends bids for taxpayers' money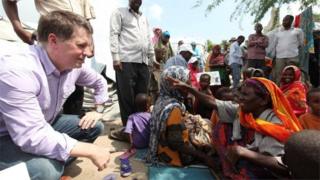 Save the Children has said it will not seek new government money while its handling of sexual harassment allegations is investigated.
The charity's chief executive said the move was voluntary and that the accusations made his "stomach churn".
It receives up to £100m a year through the government, Kevin Watkins added.
The Charity Commission began its inquiry into Save the Children after it revealed evidence of "unsafe behaviour" towards staff in 2012 and 2015.
The charity has been accused of failing to deal with claims of inappropriate behaviour towards female employees by staff including its former chief executive, Justin Forsyth.
'Complaints mechanism'
Mr Watkins told BBC Radio 4's the World at One he was "heartbroken" the charity would have to scale back its work.
He emphasised that the moratorium would not apply to existing programmes.
International Development Secretary Penny Mordaunt said she accepted the organisation's decision.
"I expect every organisation that we work with to have rigorous reporting and complaints mechanisms," she said.
Earlier in the year Oxfam agreed to stop bidding for government money after claims emerged that it had sought to cover up allegations of prostitution use by staff delivering aid in Haiti.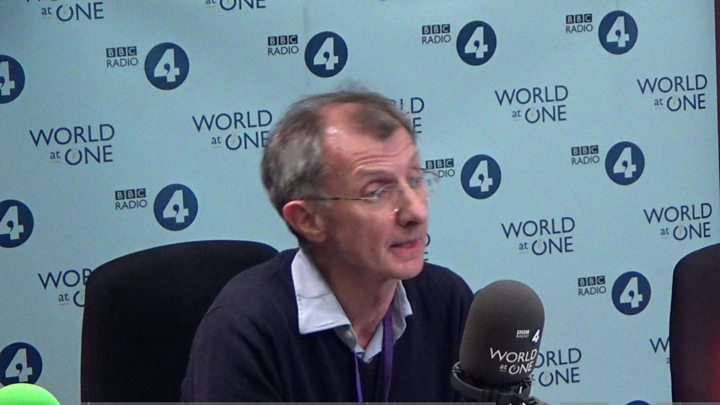 In February it emerged that Mr Forsyth had faced three complaints over his behaviour towards female staff, before leaving the charity.
Mr Forsyth said he "strongly refutes a number of the claims".
Leaked documents from 2015, seen by the BBC, said Save the Children had "failed" to adequately deal with allegations against Mr Forsyth.
The 2015 report suggested that then chairman Sir Alan Parker's response to these allegations may have been impacted by his friendship with Mr Forsyth.
Last week Sir Alan Parker resigned as Save the Children's international chairman.
In his resignation letter he wrote: "There is an urgent and pressing need to rebuild trust and confidence."
"If we do not, some of the world's poorest and most vulnerable children will suffer."
Writing to Ms Mordaunt Mr Watkins said: "I want to underscore how seriously we take the sexual harassment cases reported at our headquarters in 2012 and 2015.
"We are co-operating fully with the Charity Commission's inquiry to ensure that a complete and truthful account of these cases emerges."