Knife crime up 22% in England and Wales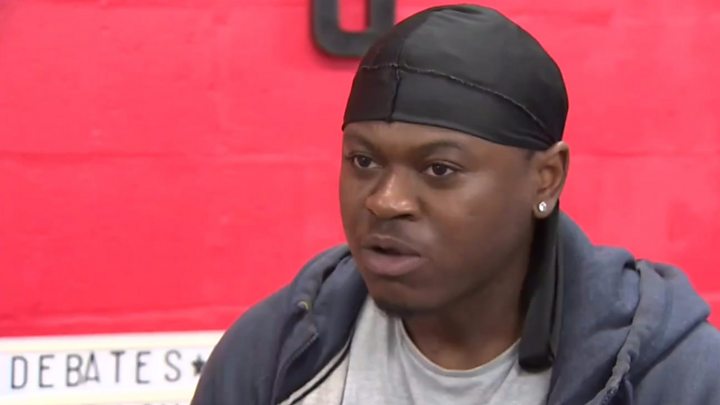 Knife crime rose by 22% in England and Wales in 2017, according to the Office for National Statistics (ONS).
The figures, which cover crimes recorded by the police, also showed an 11% increase in firearms offences.
A separate survey on the public's experience of crimes in the two countries said there had been no change in overall violent offences.
The Crime Survey for England and Wales (CSEW) said most types of crime stayed at similar levels to 2016.
It added that eight-in-10 adults had not experienced any crimes asked about in the survey throughout 2017.
While some of the increases in recorded crimes are explained by changes in the way police report them, the ONS warned that some of the statistics showed a genuine rise in the offence - such as the 9% increase in burglaries and the 33% increase in robbery.
Recorded homicides were also up by 9% in 2017, to 653 from 599 the previous year.
However, when the victims of terror attacks in London and Manchester are included in the 2017 figures, and those who died in Hillsborough in 1989 - which were ruled as manslaughter by a coroner in 2016 and included in that year's figures - the number of recorded homicides fell slightly between 2016 and 2017 from 695 to 688.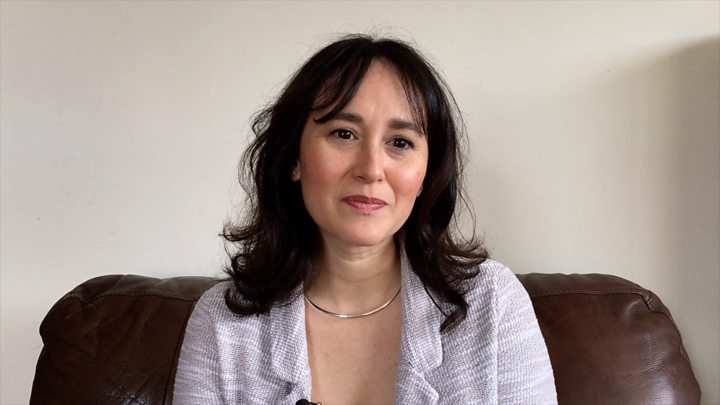 Alexa Bradley, who focuses on crime statistics and analysis for the ONS, said the two sets of figures showed the "picture of crime" had been "fairly stable", with levels much lower than the peak seen in the mid-1990s.
But she said the "high harm" offences, such as homicide, knife crime and gun crime, were on the up, which was "a trend that has been emerging over the previous two years".
Mayor of London Sadiq Khan said the rise in these violent incidents was "unacceptably high", and they were "a national problem that required national solutions from the government".
Key statistics from police recorded crimes in 2017
39,598 offences involving a knife or sharp instrument - up from 32,448 in 2016
6,604 offences involving firearms - up from 5,864 in 2016
688 homicides, including terror attacks in London and Manchester - but when the terror attacks and Hillsborough are excluded, there was a rise of 9% from 599 homicides to 653
74,130 recorded robbery offences - up from 55,824 in 2016
SOURCE: ONS
The CSEW showed a significant fall in computer misuse cases - which were only introduced as part of the figures last year.
The 28% drop in incidents, apparently down to a reduction in computer viruses, led to an overall fall in the number of crimes estimated by the survey.
But both the CSEW and police recorded figures showed a rise in vehicle crime, with the former estimating a 17% rise in vehicle-related theft and the latter recording a 16% increase in vehicle offences.
Analysis
By Danny Shaw, BBC home affairs correspondent
Last week, the Home Office set out a strategy to combat serious violence because of a surge in stabbings and shootings that is reflected in the latest figures.
But what is likely to worry ministers as much, if not more, is evidence that, after 20 years of decline, burglaries and car crime are on the increase.
Thefts of and from cars is rising, according to both the police (by 16%) and the survey (17%), while the ONS says the 9%, apparently genuine, rise in burglaries logged by police is likely to show up in the survey in the near future.
Whereas serious violence is concentrated in big cities, property offences affect a broader sweep of people and areas - though the rates of offending are nowhere near the levels they were in the early 1990s.
Meanwhile, Scotland Yard has released its own figures, showing a significant rise in homicides in London.
Comparing April with March 2016-17 with April to March 2017-18, the number rose from 109 to 157 - a 44% increase.
Eight of these were as a result of the terror attacks on Westminster Bridge, London Bridge and Finsbury Park.
The Metropolitan Police said the number was lower than in 2003-04, when there were 205 incidents, but added: "Nevertheless, any murder is one murder too many and detectives are working 24/7 to catch those responsible, using all resources available to them."
The new statistics come after a spate of violent crime in the first three months of 2018.
In the first 100 days of 2018, 52 people were killed in the capital - many of which were stabbings - raising serious concerns about how to tackle violent crime on the city's streets.