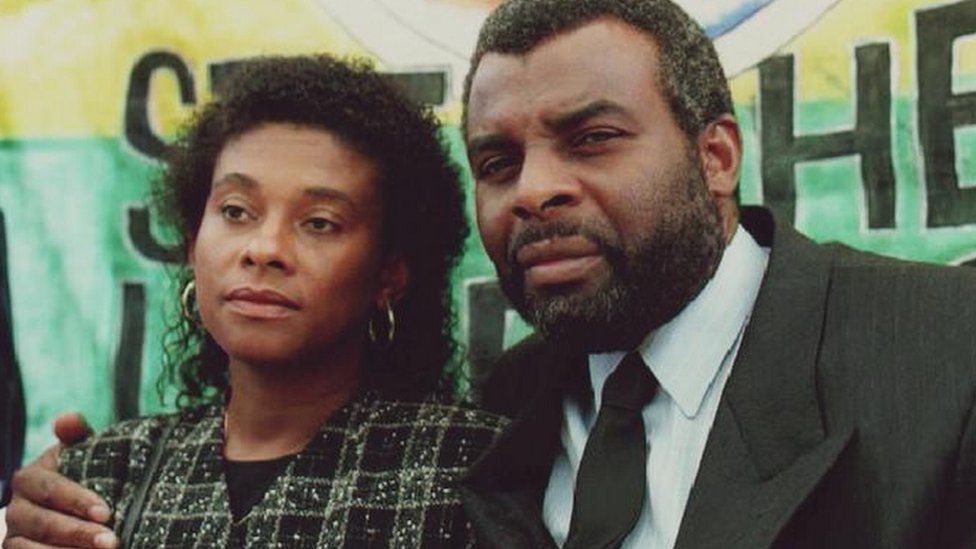 A long-delayed inquiry into abuses by undercover police has published the covert name used by the officer who "spied" on the Stephen Lawrence family campaign.
The Metropolitan Police officer who gathered intelligence during the 1998 public inquiry into the murder used the name "Dave Hagan".
Hagan was a member of the controversial Special Demonstration Squad and between 1996 and 2001 infiltrated four left-wing campaign groups.
His information was passed to Scotland Yard bosses who were fighting damning accusations that the murder investigation had been marred by racism.
Dave Hagan is the 30th "cover name" to be released by the inquiry out of approximately 200 officers who will be at the heart of the investigation.
According to the inquiry, he was deployed by the Metropolitan Police to gather intelligence on the activities of the Socialist Workers Party, the anarchist group Class War, Movement Against the Monarchy, and Movement for Justice.
It was during his deployment in the last of those organisations in 1998 that he became involved in the Lawrence family's campaign as the SDS unit investigated whether tension over botched investigations into black deaths could spill over into violence.
But some of the information Hagan gathered had no bearing on public order. One intelligence report from the officer indicated that Doreen and Neville Lawrence, had probably separated but were appearing united for the sake of the campaign.
In August 1998, as Scotland Yard prepared its final submissions for the inquiry into its handling of Stephen Lawrence's murder, Hagan and his SDS handler had a secret meeting with Richard Walton, a now-retired senior officer. Mr Walton was part of the then Commissioner's inquiry team.
The Home Office's own review of the episode described this meeting as "wrong-headed" and that Hagan had been a "spy in the Lawrence family camp" at a crucial point in the family's fight for justice. Hagan, previously only known as "N81," told the Home Office team he had been following orders.
Part of Hagan's mission is believed to have also included targeting Duwayne Brooks, Stephen's friend who was with him the night he was murdered.
Today, Mr Brooks welcomed the release of the name - and demanded that Scotland Yard release all secret files on him that were written by Hagan.
"At last the speculation is over and I can try and piece together what parts of my life 'Dave Hagan' intruded on," he said.
"Which bits of my private life did he snoop on? How much of my confidential legal advice did he leach out of me?
"Which campaigns for justice did he infiltrate and perhaps subvert? Trying to remember after 20 years of unnecessary delay is hard, and makes holding the police accountable that much harder."
Neither Doreen nor Neville Lawrence have commented today on the release of the name - but another family has called for his full identity to be revealed.
Sukhdev Reel's son Ricky died in unexplained circumstances in 1997, shortly after being racially abused by two white men in Kingston, south west London. Mrs Reel told the BBC the undercover inquiry had informed her that Hagan was also involved in her campaign.
"People would come to my home and offer their support, shake our hands, shake my children's' hands," she said. "We would offer them cups of tea, our door was always open. Did Hagan shake my children's hands? Who was he? I need a photograph, a real name. And I want to ask him why he did it."