Royal wedding: Prince Harry and Meghan Markle choose flowers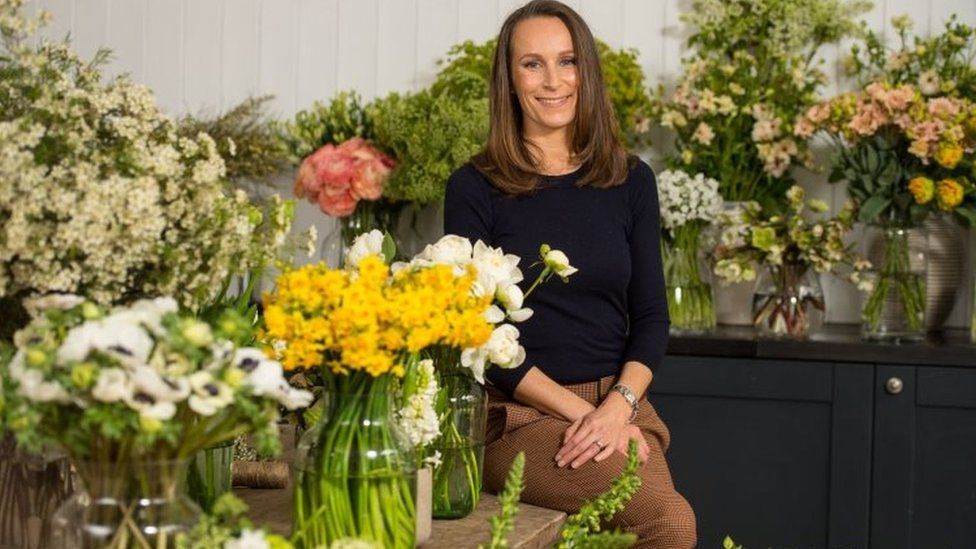 Prince Harry and Meghan Markle have chosen white garden roses, peonies and foxgloves for their wedding day.
London-based florist Philippa Craddock will create the floral displays for St George's Chapel and St George's Hall on 19 May, Kensington Palace said.
Locally sourced foliage will be used, including from the gardens of the Crown Estate and Windsor Great Park.
Ms Markle said on her now-deleted Instagram account that peonies make her "endlessly happy".
Soon after the couple started dating, Ms Markle posted a picture of a bouquet of pink and white peonies on Instagram.
She captioned the picture: "Swooning over these. #London #peonies #spoiledrotten".
In 2016, the American star posted a bouquet on Instagram, saying: "I bought these peonies for myself yesterday because they make me so endlessly happy.
"Do something sweet for yourself today too. #treatyourself #simplepleasures #favoriteflowers."
Ms Markle revealed in 2014 that her mother, Doria, had always called her "Flower", adding that it was her nickname "since I was a little girl".
Ms Craddock, a self-taught florist, will direct a team from St George's Chapel and Buckingham Palace to create the displays.
They will use flowers and plants that are in season and blooming naturally in May where possible, including branches of beech, birch and hornbeam, as well as white garden roses, peonies and foxgloves.
Kensington Palace said the designs will reflect the wild and natural landscapes from which many of the plants will be drawn.
The couple's lemon and elderflower wedding cake will also be decorated with fresh spring blooms.
Ms Craddock, who has a studio in Fulham and a flower shop in Selfridges, said she was "honoured and excited" to have been chosen.
"Working with them has been an absolute pleasure," she said.
"The process has been highly collaborative, free-flowing, creative and fun.
"The final designs will represent them as a couple, which I always aim to achieve in my work, with local sourcing, seasonality and sustainability being at the forefront."
Ms Craddock, who started her business nine years ago, has worked for the V&A, Kensington Palace, Hampton Court Palace, Alexander McQueen, Christian Dior and British Vogue.
The Royal Parks will also supply some pollinator-friendly plants from their wildflower meadows, which will provide a good habitat for bees, Kensington Palace said.
After the wedding, the couple have arranged for the flowers to be distributed to charitable organisations.
When the Duke and Duchess of Cambridge married in 2011, an "avenue of trees" up to 25ft lined the aisle of Westminster Abbey.
Almost 30,000 flowers were used, with most taken from Windsor Great Park's Valley Gardens in Surrey, including azaleas and blossoms.
Wedding florists said the choice of white, green and cream foliage reflected the bride's English country style.
The Prince of Wales and Lady Diana Spencer had white hydrangeas, lilies and campanulas at their wedding in St Paul's Cathedral.
And when Princess Elizabeth married Philip Mountbatten in 1947, the bridal bouquet featured white orchids and also included a sprig of myrtle, a tradition that was started by Queen Victoria.
There were also white lilies and chrysanthemums, pink carnations, roses, variegated ivy and camellia foliage in larges vases either side of the altar in Westminster Abbey.
Are you going to the Royal Wedding? Are you a royal wedding fan, planning a party to mark the event, or even getting married on the same day? Share your plans with us by emailing haveyoursay@bbc.co.uk.
You can also contact us in the following ways: