Police 'should need warrant' to download phone data
By Catrin Nye and Leo Sands
BBC Victoria Derbyshire programme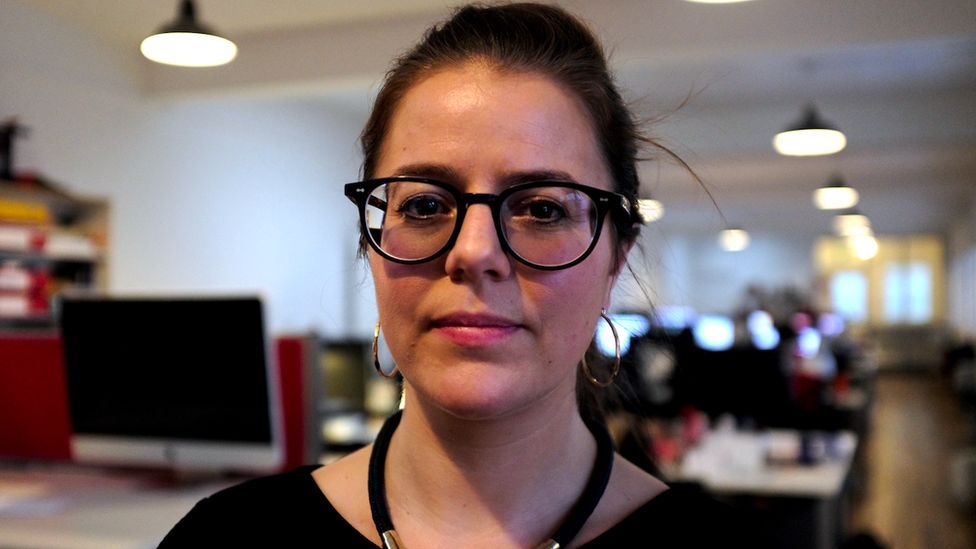 Police officers should be prevented from accessing people's personal mobile phone data without a search warrant, a privacy campaign group has said.
At least 26 police forces in England and Wales have begun using new technology to extract data from phones.
And Privacy International said there had been no public debate about the rapid rollout of this practice.
But one former chief constable said obtaining a warrant in each instance would be "just not practical".
Privacy International obtained the figures through Freedom of Information requests to 47 forces, of which 42 responded.
It told the BBC's Victoria Derbyshire programme that most people were unaware of their rights.
And it is calling for an immediate review of current practice and a public-awareness campaign.
The technology allows officers to extract location data, conversations on encrypted apps, call logs, emails, text messages, passwords, internet searches and more.
It can be used on suspects, victims and witnesses.
It also downloads deleted data, including messages sent to the phone by other people.
It has been trialled in Scotland. It is not being used in Northern Ireland.
'Investigative requirements'
The extraction devices used generally take everything of one type off a phone - so if a witness's mobile contains a photo important to an investigation, the device will download all photos.
The National Police Chiefs Council said the decision to download phone data was a judgement that could be made on a case-by-case basis "defined by the investigative requirements of the case".
But Privacy International said it feared there was no national oversight, and no clear guidance on when to delete the data.
You may also be interested in:
Of the 47 UK police forces it contacted, only eight said they had their own local guidance about using this technology.
And Derbyshire and Wiltshire Police's guidance allows the downloading of a phone's contents without the suspect's knowledge.
Privacy International said requiring a warrant, like those needed to search someone's home, would mean any police request to access phone data would be subject to independent judicial oversight.
Millie Graham-Wood, a solicitor at the organisation, said its research suggested there was "no limit on the volume of data" police could obtain, and "nothing clear" in terms of when it should be deleted.
"The most worrying thing is that this can happen on arrest, even when charges are never even bought," she added.
But former Greater Manchester Police Chief Constable Sir Peter Fahy said requiring a warrant in each instance was "just not practical".
"In lots of cases, officers need to be able to access what is on a mobile phone very very quickly and to be able to know whether they can arrest the offender to protect the public and to stop other crimes in action," he said.
But Sir Peter agreed legislation had not kept up with technology and that some officers were unaware of how they should and should not be using the data.
"It is very unclear for officers and also frustrating for victims of crime," he said.
"If the right procedures are not followed, then forces can be sued.
"It is actually critical that officers do have clarity."
Naz Shah MP, a member of the Home Affairs Select Committee, said existing legislation had not been not designed for the volume of information a mobile phone now held.
"They can download every aspect of your life - but you have no idea what they are going to do with it," she said.
"The legislation is not fit for purpose, not just for the people that it would impact, but also for our police forces, who have to keep communities safe."
A Home Office spokesperson said it was important for police officers to have "the appropriate powers to tackle crime".
"Current legislation allows data to be accessed when there are reasonable grounds to believe it contains evidence in relation to an offence and only then in adherence with data protection and human rights obligations.
"The government is clear that the use of all police powers must be necessary, proportionate and lawful."