Cambridge Analytica: MPs recall suspended chief Alexander Nix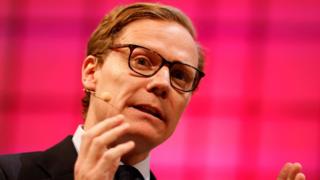 The suspended chief of Cambridge Analytica has been asked to appear before MPs again amid claims about the company's use of Facebook user data.
The Digital, Culture, Media and Sport committee said evidence Alexander Nix gave to its fake news inquiry last month contained "inconsistencies".
It said this includes his denial the company was supplied data by a firm behind an app that harvested personal details, or worked with Facebook data.
Cambridge Analytica denies wrongdoing.
Mr Nix was suspended by the London-based political consultancy on Tuesday after footage broadcast on Channel 4 appeared to show him suggesting tactics his company could use to discredit politicians online.
In a letter, the committee chairman, Damian Collins, requested Mr Nix supply further evidence following material published in the media this week.
He said MPs were interested in asking him about his "denial that your company received data from the Global Science Research company" and "your claim that you 'do not work with Facebook data, and... do not have Facebook data'."
The parliamentary committee has also called for Facebook boss Mark Zuckerberg to give evidence about its use of personal data.
Whistleblower Christopher Wylie, who worked with Cambridge Analytica, claimed it amassed the data of millions of people without their consent through a personality quiz on Facebook called This is Your Digital Life that was created by an academic for Global Science Research.
Earlier, a High Court hearing on an attempt by the UK's information commissioner to search the office of Cambridge Analytica was adjourned until Friday.
Elizabeth Denham is seeking a warrant to access to the databases and servers of the company amid claims it improperly used data from Facebook users on behalf of political clients.
The move is part of her wider investigation into political campaigning.
The Information Commissioner's Office said it was seeking a warrant because Cambridge Analytica did not respond to its 7 March request to access records and data it held.
Ms Denham has said she was looking at whether personal data was acquired in "an unauthorised way", whether there was sufficient consent to share the data, what was done to safeguard it and whether Facebook acted robustly when they found out about the loss of the data.
She said Facebook had been told to withdraw from its own search of Cambridge Analytica's offices, saying there were concerns it might damage the integrity of her investigation.
Cambridge Analytica says it has been "fully compliant and proactive" with the ICO since 2017.
In a statement, the company said: "We have offered to share with the ICO all the information that it asked for and for the ICO to attend our office voluntarily, subject to our agreeing the scope of the inspection.
"We remain committed to helping the ICO and all other concerned organisations in their investigations and audits."
'Wild West'
Speaking in the Commons, Culture Secretary Matt Hancock said this week's revelations represented a "turning point" in the debate on the use of personal information stored online.
In response to a question from Labour MP Chi Onwurah, who called for the introduction of a "digital bill of rights", Mr Hancock said: "It is increasingly clear that we need a new settlement with these big tech companies."
"This Wild West free-for-all of the internet companies has got to come to an end," he added.
Shadow digital minister Liam Byrne said it was "ludicrous" that a search warrant had still not been obtained by the ICO and suggested it did not have sufficient power to conduct investigations properly.
But Mr Hancock said: "The truth is the data protection bill currently before Parliament is all about strengthening this enforcement and strengthening people's consent."
Meanwhile, Labour leader Jeremy Corbyn said while the case raised a "serious issue" and data harvesting had to be "dealt with," the party would still maintain its Facebook account.
It has also emerged that ISBA, a trade body which represents major UK advertisers, will meet Facebook this week.
The Times reports if Facebook fails to provide assurances about the security of users' data, advertisers may decide to spend money elsewhere.
What is the row about?
In 2014, Facebook invited users to find out their personality type via a quiz developed by Cambridge University researcher Dr Aleksandr Kogan called This is Your Digital Life.
About 270,000 users' data was collected, but the app also collected some public data from users' friends.
Facebook has since changed the amount of data developers can gather in this way, but Whistleblower Christopher Wylie says the data of about 50 million people was harvested for Cambridge Analytica before the rules on user consent were tightened up.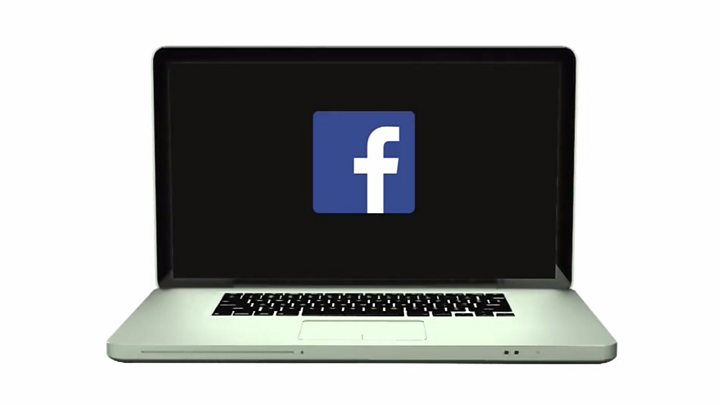 He claims the data was sold to Cambridge Analytica - which has no connection with Cambridge University - which then used it to psychologically profile people and deliver pro-Donald Trump material to them.
Dr Kogan told BBC Radio 4's Today programme he had been assured by Cambridge Analytica that everything was "perfectly legal and within the terms of service" and he was being used as a "scapegoat".
What other investigations are under way?
US senators have called on Mr Zuckerberg to testify before Congress about how his company will protect users, while consumer watchdog the US Federal Trade Commission has also reportedly opened an investigation into Facebook.
The head of the European Parliament also said it would investigate to see if the data was misused.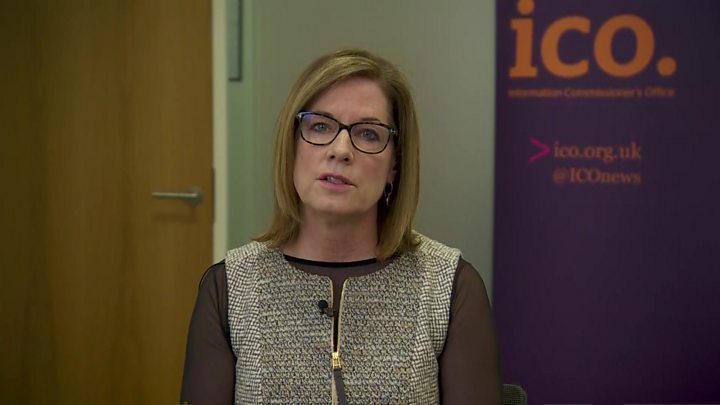 On Tuesday a Cambridge University spokesperson said they had "sought and received assurances" from Dr Kogan that no University data, resources or facilities were used for his work and they had found no evidence to contradict that, but were writing to Facebook to "request all relevant evidence in their possession".
There have also been calls for an investigation into the work Cambridge Analytica carried out during the 2013 election in Kenya.
How have Facebook and Cambridge Analytica responded?
On Wednesday, Facebook co-founder and chief executive Mark Zuckerberg broke cover for the first time since the revelations emerged to say that a "breach of trust" had occurred and he was "really sorry".
Earlier Facebook said users' data was obtained legitimately but Cambridge Analytica failed to delete it when told to do so.
A Facebook spokesperson said Dr Kogan was not allowed to transfer data to Cambridge Analytica, a third-party who would use the set for commercial purposes.
They added that sharing users' friends data outside the app was also against Facebook's rules.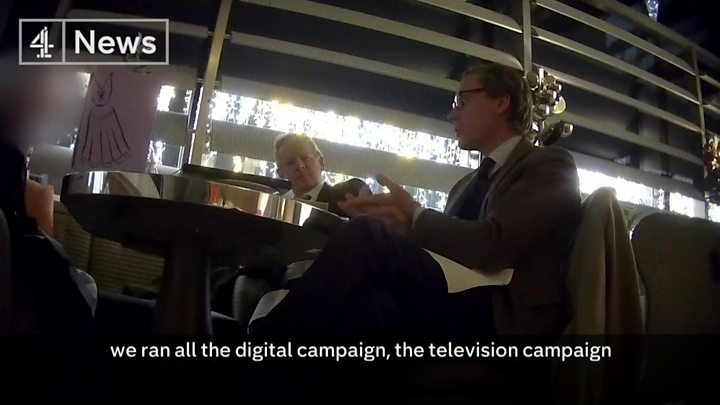 For its part, Cambridge Analytica says in 2014 it had engaged Global Science Research "in good faith to legally supply data".
Cambridge Analytica says it did delete the data when told to by Facebook.
It says it did not use the data as part of the services provided to Donald Trump's presidential campaign.
Although Cambridge Analytica suspended chief executive Alexander Nix following his comments to Channel 4 News, the firm said reports on the story had "grossly misrepresented" his comments.
Before Channel 4 News had broadcast any of the secret filming, Mr Nix told the BBC's Newsnight programme he felt the firm had been "deliberately entrapped".