TV anchor Andrea McLean: 'Give menopausal women M badges'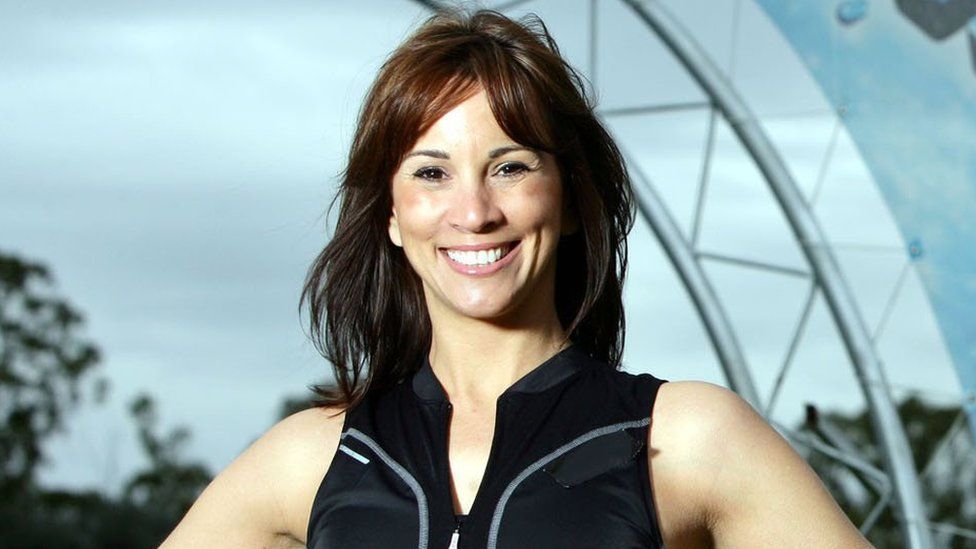 TV presenter Andrea McLean has said menopausal women should be offered "M" badges to wear on public transport, similar to badges for pregnant women.
Ms McLean, 48, who reached early menopause in her 30s, told the Daily Mail that fellow passengers should cut those suffering symptoms "some slack".
ITV's Loose Women anchor said menopause was "as natural as pregnancy" and that the badges would improve awareness.
She had a hysterectomy in 2016 after being diagnosed with endometriosis.
Ms McLean said she was still dealing with menopause symptoms a decade later, which can include hot flushes, night sweats, anxiety, reduced libido and difficulty sleeping.
The menopause is when a woman stops having periods and is no longer able to get pregnant naturally as oestrogen levels decline.
The presenter, who had her first hot flush at 37, said badges with "M" or "hot flush" could help, comparable to Transport for London's "Baby on Board!" and "Please offer me a seat" badges.
But whereas a pregnant woman may want a seat, she said someone experiencing a hot flush may want a window to be opened.
"If there was more knowledge out there I think male commuters would say, 'OK, it's fine, she's burning up like a furnace, let her open the window, cut her a bit of slack,'" she said.
Ms McLean, who has two children, recently spoke to the Sun about commuting to work with sweat "running down her back" and battling "brain fog" symptoms while presenting.
She added: "Women wear badges now on the train that say baby on board and people let them have a seat.
"Nobody bats an eyelid and says, 'Oh my God that's horrendous, she's got a baby in there - that's so gross.'"
Ms McLean recently started a project aimed at changing stereotypes surrounding women in their 40s and 50s.
Her website, This is Fifty, said that perceptions of the menopause were "bang out of date".
It said: "Currently the menopause is [seen as] an obstacle, at this important life stage, rather than a rite of passage".
Related Internet Links
The BBC is not responsible for the content of external sites.