Acid listed as 'highly dangerous weapon' in new sentencing guidance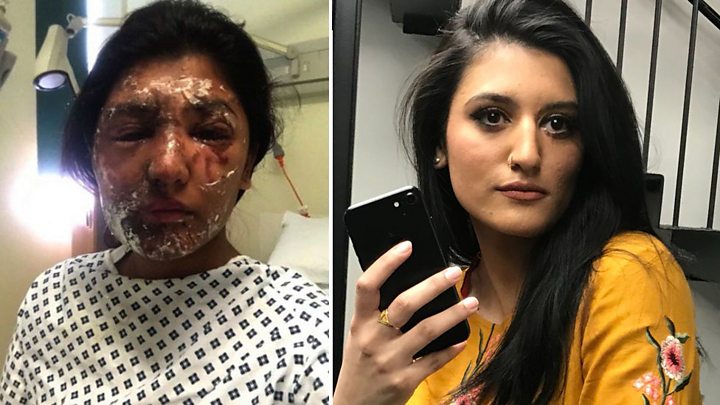 People caught with acid or other corrosive substances in public could face up to six months in jail under new guidelines for England and Wales.
It is the first time the Sentencing Council's guidelines for judges and magistrates have explicitly listed acid as a potentially dangerous weapon.
The advice also covers possession of knives and other weapons.
Assaults involving corrosive substances have more than doubled in England since 2012.
Justice Minister Rory Stewart said: "Those caught with any offensive weapon must feel the full force of the law."
The new advice states: "An offensive weapon is defined in legislation as 'any article made or adapted for use for causing injury'.
"A highly dangerous weapon is, therefore, a weapon, including a corrosive substance (such as acid), whose dangerous nature must be substantially above and beyond this."
The guidance says that an adult caught carrying acid twice or using it to threaten should receive a mandatory six-month prison sentence. Those under 18 would receive a four months' detention and training order.
The guidelines do not cover situations where the weapon is used to harm somebody - those instances would be covered by guidance on assault, attempted murder or murder.
Acid or other corrosive chemicals have been used as weapons in a range of crimes, including revenge, so-called "honour crimes", gang violence and theft from delivery drivers.
In one of the most serious recent cases, a man who threw acid in a packed London nightclub, injuring 22 people, was jailed for 20 years.
Assaults involving corrosive substances have more than doubled in England since 2012 to 504 in 2016-17, according to a Freedom of Information request to police forces by the BBC.
In January, some of the UK's largest retailers agreed to voluntarily stop sales of acids to customers under 18 years old.
The Home Office said it will shortly announce its response to last year's consultation on new legislation banning sales of corrosives to under 18s and introducing a new offence for possessing corrosive products in a public space.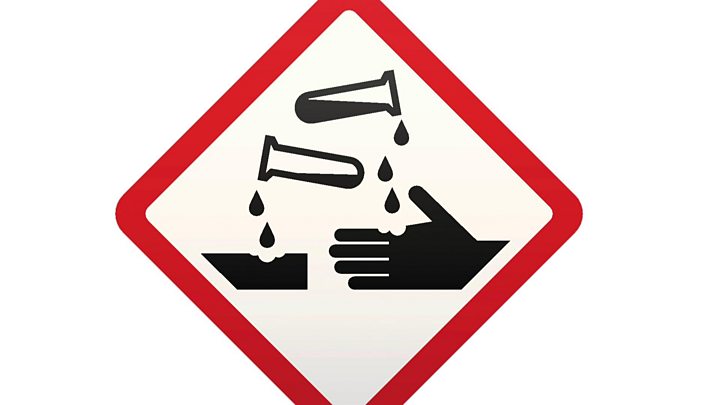 The guidance also says that under-18s who film their crimes to post them on social media could face tougher punishments.
Courts will also be encouraged to consider in greater detail the age, maturity, background and circumstances of young offenders when sentencing.
The Sentencing Council said the new guidance will ensure those convicted of offences involving knives or particularly dangerous weapons, as well as those who repeatedly offend, will receive the highest sentences.
There were 37,443 knife crime offences in the 12 months ending in September 2017, a 21% increase on the previous year and the highest number since 2011, the earliest point for which comparable data is available.
Sentencing Council member Rosina Cottage said: "Too many people in our society are carrying knives.
"If someone has a knife on them, it only takes a moment of anger or drunkenness for it to be taken out and for others to be injured or killed.
"These new guidelines give courts comprehensive guidance to ensure that sentences reflect the seriousness of offending."
The guidelines come into force in England and Wales from 1 June.