UK weather: Heavy snow causes UK-wide disruption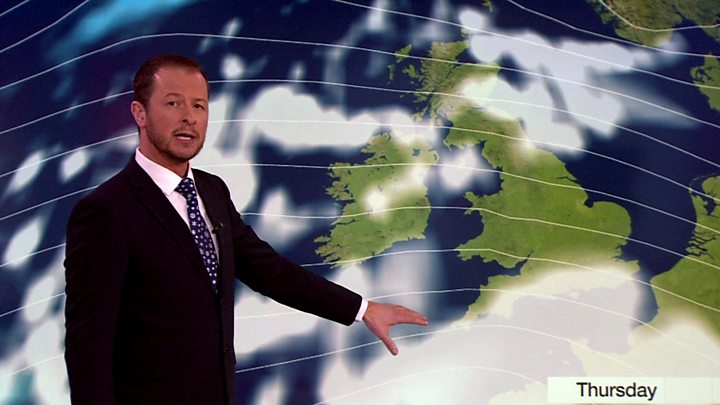 Hundreds of schools have been closed, flights have been cancelled and police have dealt with serious crashes after heavy snow hit parts of the UK.
Three people died following a crash in Lincolnshire while one man died in a crash in Cambridgeshire, amid warnings of treacherous conditions on roads.
Some flights at Heathrow were cancelled and many rail services were disrupted.
Weather warnings remain in place across the UK, with heavy snow forecast for much of Scotland on Wednesday.
Scotland's transport minister has warned of potentially "extreme" weather conditions later this week.
An amber warning - meaning a possible risk to life and property - is in place for much of eastern Scotland from 06:00 GMT on Wednesday.
Less severe yellow warnings of snow remain in place for a much wider area, covering much of Scotland, England and Wales.
Some of the areas worst hit by the snow have been Kent, Surrey, Suffolk and Sussex, where amber Met Office weather warnings have now been lifted.
In Cowgate, Newcastle, 500 homes are without power following an underground electrical fire at 15:20 GMT.
Due to the freezing temperature, Northumbria Police has declared a major incident.
In Lincolnshire, police said three people died following a crash at about 06:15 GMT on the A15 near Baston.
Officers have not said whether the crash, which involved a blue Renault Clio and a white lorry, was caused by the poor weather, but the force had said that roads in the county were "particularly hazardous".
Lincolnshire County Council said the road had been gritted in the early hours of Tuesday.
A man also died following a three-car collision on the A47 near Peterborough, while 17 vehicles were involved in a crash on the A120, in Essex.
Officers in Lincolnshire also helped 45 schoolchildren from their bus after it collided with a car and left the road. None of the pupils was injured.
Meanwhile, Meliha Duymaz, from Network Rail Anglia, apologised to passengers after trains were cancelled in East Anglia, saying the weather had not been as bad as anticipated.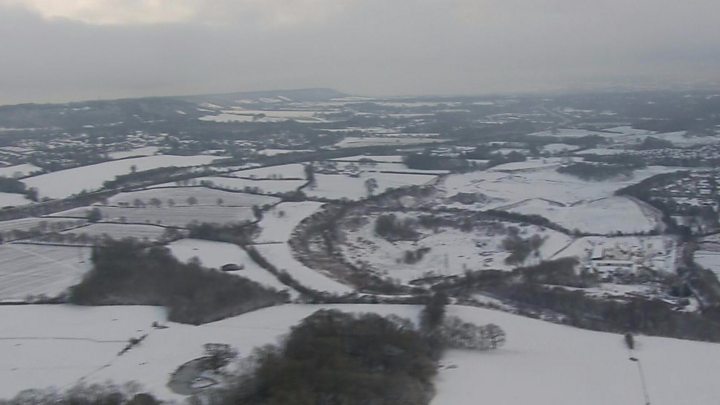 Among the disruption on Tuesday: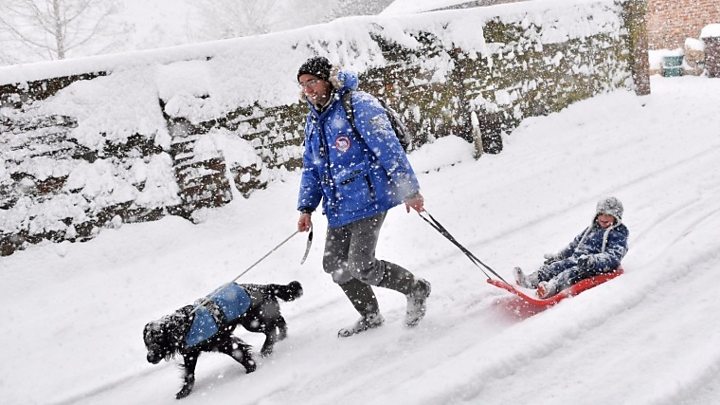 The UK is experiencing what is expected to be the coldest week of the winter, as snow moved west on Tuesday, spreading into Scotland and the Midlands.
Up to 40cm (15in) of snow could fall in north-east England and Scotland, between Wednesday morning and Thursday lunchtime, the Met Office has warned.
Temperatures dropped well below freezing on Monday night, with Northern Ireland, south-west England and East Anglia logging figures as low as -6C. The lowest temperature was -8.9C and was recorded in Farnborough, Hampshire.
It is expected to get as low as -15C by midweek in areas where snow has fallen.
Motorists, meanwhile, have been urged to take extra care and, in the worst affected areas, only travel if really necessary.
The RAC's Pete Williams advised drivers to check fuel levels, oil, tyre tread and pressure, coolant, lights and screen wash before setting out.
Weather warnings are expected to be in place until the weekend.