How the Worboys judgement helps victims of serious crime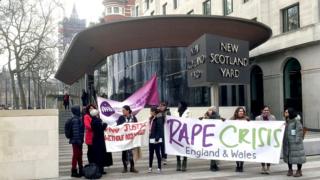 The Supreme Court's ruling that the Metropolitan Police botched the investigation into the black cab rapist John Worboys - and in doing so breached victims' human rights - will have a profound effect on crime fighting.
It is not about the compensation, but the duty that the police are now under to carry out an effective investigation - and prove that they have done so.
The case was so important to the landscape of British policing that Theresa May, when she was home secretary, intervened in the case to make her own arguments.
Her lawyers argued - you may be surprised by this - that our top judges should leave the decision to the European Court of Human Rights in Strasbourg.
So why is this case so important?
Put most simply, the law has repeatedly made clear that police can not in general terms be sued for negligence. That position was underlined by the Supreme Court just three years ago in the case of Joanna Michael, murdered by her boyfriend.
She dialled 999, but police downgraded her call and officers turned up too late to save her. The court ruled that the bar on negligence claims against the police stood.
At the other end of the crime spectrum, they also can't be sued if they do not catch the thief who stole your lawnmower - nor can your neighbour sue them if a slow-moving investigation fails to catch the miscreant before he nicks their lawnmower. That's because the police can't be held responsible for a crime committed by someone else.
But two of Worboys' victims, "DSD" and "NBV", have now altered the legal landscape.
The women's case was that had there been an effective proper investigation from the start, they would not have been subjected to the attacks.
Therefore they had been victims of inhuman or degrading treatment, which the state has a duty to prevent, under Article 3 of the European Convention of Human Rights.
The Metropolitan Police long ago conceded officers had failed over Worboys. But it fought this Article 3 challenge to the top because of the legal implications were it to lose all police forces would be under a clear obligation to prove they had effectively and exhaustively investigated a serious violent crime, or face damages claims.
And that, to all intents and purposes is what has now happened.
The Supreme Court justices could have limited their ruling to saying there was only a breach if a force was guilty of systemic failings such as back-office bungling because detectives were poorly managed.
But they went far further - and by a majority ruled that a force had to show that its actual investigation - the specific operational steps taken to hunt down the attacker - were effective.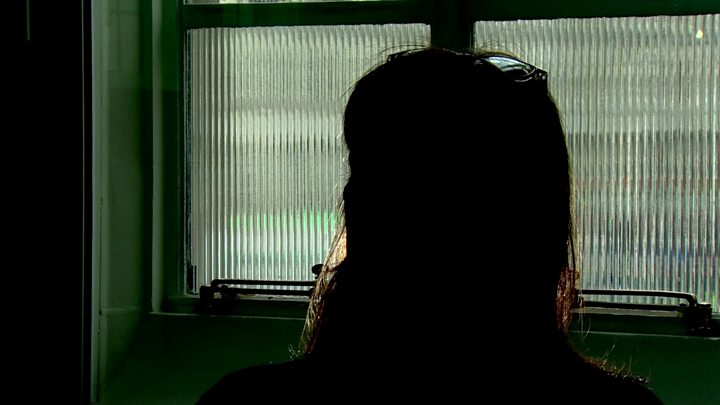 In the case of DSD, Worboys dropped her off at a police station after he had drugged her. But no officer took his name. Nobody later checked the CCTV to get his black cab registration. He could have been interviewed but wasn't. That is exactly the kind of basic failing that meant the police today lost.
So will this open the floodgates to compensation claims from lawnmower theft victims? Not at all, says Lord Kerr, the lead justice.
"I do not believe that this is a serious possibility," he said in the judgement,
"The recognition that really serious operational failures by police in the investigation of offences can give rise to a breach of Article 3 cannot realistically be said to herald an avalanche of claims for every retrospectively detected error in police investigations of minor crime."
But there's no doubt there will be more legal action. The first successful case could come from the families of serial killer Stephen Port's four victims.
During his trial in 2016, it emerged that the police missed obvious opportunities to link the deaths and apprehend him.
"This [the Worboys judgement] is a significant decision for the families of Anthony, Gabriel, Daniel and Jack," says Andy Petherbridge, the lawyer representing the relatives.
"We have begun civil claims against the Metropolitan Police Service - these include a claim under Article 3. I would expect today's judgment to have a positive bearing on our case. This could also strengthen any claims by survivors assaulted by Port."
Whatever the outcome of that claim, the impact on policing itself will be massive.
Every single serious violent crime investigation will now have to be rock solid.
Nothing can be left to chance.
Everything will have to be documented - everything might be reviewed - even more so than the kind of processes seen in many successful investigations that daily protect the public.
Some officers are still clearly fearful - and the Met itself has predicted it will mean shifting resources away from less serious crimes, such as fraud.
But in all likelihood the long-term effect could be exactly what the victims want to see in the first place: Better training, better decision-making, better service - and more criminals caught.
Just think about the Stephen Lawrence inquiry. It was just such a major and professional review of the available evidence by a focused and dedicated team of detectives and forensic experts that ultimately led to two of his killers being jailed.
Or as DSD put it herself at the Supreme Court: "Had you [the police] done your job properly, there wouldn't be 105 victims, there would be one."