Oxfam Haiti allegations: How the scandal unfolded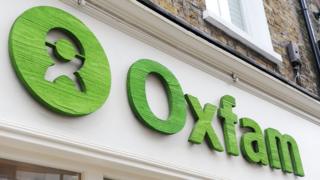 Oxfam, one of the UK's biggest charities, has dominated the headlines in recent weeks following allegations its staff hired prostitutes while working overseas.
Since then, the story has continued to develop, with the Charity Commission launching a statutory inquiry - the most serious action it can take.
Oxfam - which has nearly 10,000 staff working in more than 90 countries - denies any cover-up.
Here is a summary of the events so far:
Friday 9 February
The Times newspaper publishes a front page article under the headline: "Top Oxfam staff paid Haiti survivors for sex".
The article alleges that Oxfam covered up claims that senior staff working in Haiti in the wake of the 2010 earthquake used prostitutes, some of whom may have been underage.
Among the male staff accused of sexual misconduct is Oxfam's then-director of operations in Haiti, Roland Van Hauwermeiren. He is alleged to have used prostitutes at a villa rented for him by the charity.
In a statement, Oxfam denies claims of a cover-up. It says the behaviour of its staff was "totally unacceptable".
The charity says it uncovered the accusations in 2011 and immediately launched an internal investigation.
According to Oxfam's own 2011 report, four members of staff were dismissed and three, including Mr Van Hauwermeiren, were allowed to resign before the end of the investigation. It says claims of underage girls being involved were unproven.
Saturday 10 February
The Charity Commission says it was not given full details about the use of prostitutes by aid workers. It says it would have acted differently if it had known all the facts.
In a fresh story, the Times says Oxfam did not warn other aid agencies about problem staff caught using prostitutes. It emerges that Mr Van Hauwermeiren went on to work elsewhere in the aid sector.
Oxfam's chief executive, Mark Goldring, says the charity did "anything but" cover up the incident. But he admits the 2011 report released by the charity did not give details of the revelations, and only referred to them as "serious misconduct".
Sunday 11 February
Oxfam is hit with further allegations that staff on its mission to Chad, also led by Mr Van Hauwermeiren, used prostitutes in 2006.
The Sunday Times also reports new claims alleging more than 120 workers from UK charities were accused of sexual abuse in the past year.
Meanwhile, Oxfam announces new measures for the prevention and handling of sexual abuse cases.
Oxfam's chair of trustees, Caroline Thomson, says staff members had been coming forward with "concerns about how staff were recruited and vetted" following the recent media reports.
International Development Secretary Penny Mordaunt warns that ministers could cut off funding for Oxfam if it cannot account for the way it handled claims.
Monday 12 February
The Charity Commission, which regulates the industry, opens a statutory inquiry into Oxfam - the most serious action it can take. The watchdog says it has concerns that Oxfam "may not have fully and frankly disclosed" everything it knew about the claims.
The European Commission, which gave €1.7m to Oxfam's Haiti programme in 2011, threatens it is ready to "cease funding any partner not living up to high ethical standards".
Tuesday 13 February
Wednesday 14 February
Thursday 15 February
Friday 16 February
Saturday 17 February
Oxfam apologises in a full page advertisement in the Guardian.
Meanwhile, another charity - Médecins Sans Frontières (MSF) - comes under scrutiny as the president of Haiti calls for an investigation into the activities of aid agencies working in his country. Jovenel Moïse, asks why MSF had repatriated 17 of its staff members. MSF said it takes seriously any reports of misconduct.
Sunday 18 February
In a separate story relating to alleged sexual misconduct in the charity sector, the husband of murdered MP Jo Cox, Brendan Cox, quits two charities set up in her memory. Mr Cox denies assaulting a woman in her 30s at Harvard University in 2015 but admits "inappropriate" behaviour while working for Save the Children.
Monday 19 February
Tuesday 20 February
Oxfam boss Mark Goldring and two other senior executives are hauled in front of MPs. The International Development Committee hears that around 7,000 people have cancelled donations to the charity. Mr Goldring apologises for the damage done and says 26 claims of sexual misconduct have been made since the scandal broke.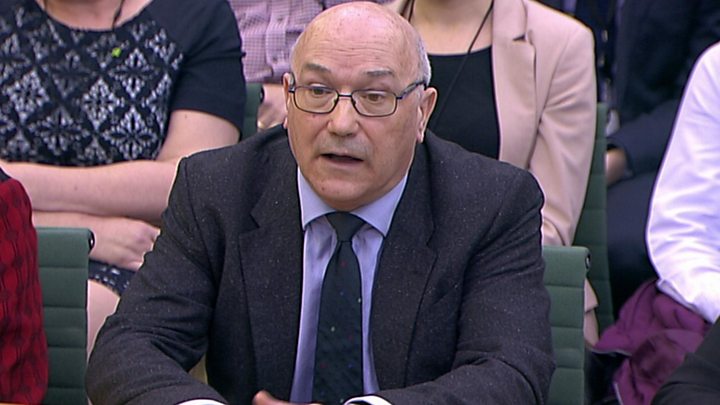 Save the Children chief executive Kevin Watkins also gives evidence and says his charity investigated 53 allegations in 2016. He says the Oxfam scandal has been a "wake up call" for the sector.
Meanwhile, a former chief executive of Save the Children, Justin Forsyth, makes headlines over three claims of inappropriate behaviour he received before leaving the charity. He says he has "apologised unreservedly" to the three workers.