Conservatives 'must come together', says David Lidington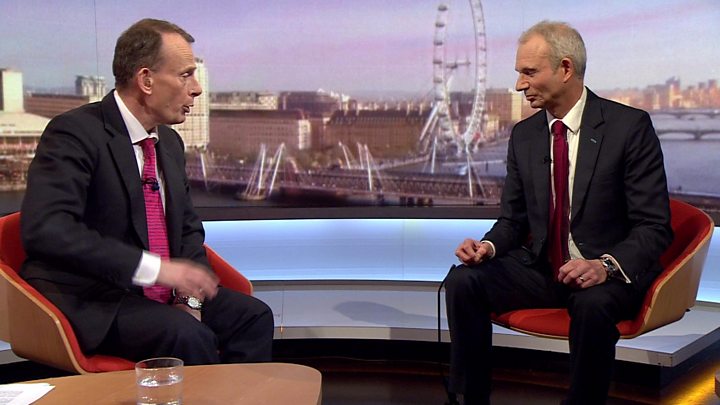 Conservatives must "come together in a spirit of mutual respect", a cabinet minister says amid backbench criticism over Brexit and policy direction.
David Lidington told the BBC the "left, right and centre" of the party should look at the "bigger picture".
One Tory MP tweeted: "We need to get a grip and lead" while another urged "less policy making by tortoise".
Ex-cabinet minister Theresa Villiers joined those concerned the UK would remain in the EU "in all but name".
Criticisms over the government's Brexit negotiations began on Thursday when influential backbencher Jacob Rees-Mogg accused UK negotiators of being "cowed by the EU". Others were annoyed by Chancellor Philip Hammond's suggestion that changes to the UK-EU relations after Brexit could be "very modest".
But wider criticisms of Downing Street's direction were voiced on Sunday, amid newspaper headlines about "Tories in Turmoil", with backbencher Heidi Allen tweeting that the party needed to "get a grip", adding: "We are letting this country down."
The Conservative chairman of the education selected committee, Robert Halfon, said more needed to be done to tackle social injustice, telling the BBC: "We need to have less policy-making by tortoise and [more] policy making by lion."
And fellow backbencher Nigel Mills, told BBC Radio 4 that progress in education had "stalled", adding: "I think the frustration is that the prime minister had the right drive and the right belief when she came into office and it's hard to see how we're making progress on that."
'Neck and neck'
But Cabinet Office minister Mr Lidington told The Andrew Marr Show: "I think what I say to all my colleagues is the Conservative family - left, right and centre, because we're a broad church - needs to come together in a spirit of mutual respect, there are differences in any broad church, and look at what the bigger picture is showing."
The party was still "neck and neck" with Labour in the polls after eight years of government, as well as "taking seats off them" in local government elections, he added.
Mr Lidington's message was echoed by Culture Secretary Matt Hancock, who told BBC One's Breakfast on Monday: ''The prime minister has shown leadership in a number of areas.... there are many challenges that Britain faces and we need to face them together and deal with them. I think we should pull together and back her.''
The UK is due to leave the European Union in March 2019, and among the key questions in negotiations between the two sides is how close their trading relationship will be in the future.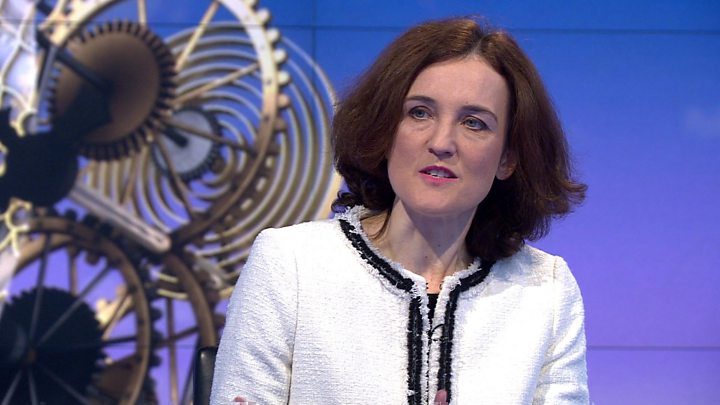 Former Northern Ireland Secretary Ms Villiers, who campaigned for the UK to leave the EU in the 2016 referendum, wrote in the Sunday Telegraph, that there was "a real danger" the UK would sign up to an agreement with Brussels which could "keep us in the EU in all but name".
She told the BBC's Sunday Politics: "There is only so far you can go with compromise without ultimately finding yourself in a position where you're selling out all the people who voted to leave."
Although 29 March 2019 is the official Brexit date, the UK will continue to allow free movement of people, goods and money for about two years to allow businesses to adjust.
The EU is seeking to tighten the conditions which will apply to the UK during the transitional period, according to a draft of revised EU guidelines.
'Name date'
Mr Lidington said there would be "big, big differences" to the relationship during that period, and that Britain would have the option to move away from EU rules.
"The bill in front of Parliament extinguishes the power of the European Court (of Justice) and supranational EU law over the UK.
"We will have, from next year, a registration system we've not had before for EU nationals coming to this country.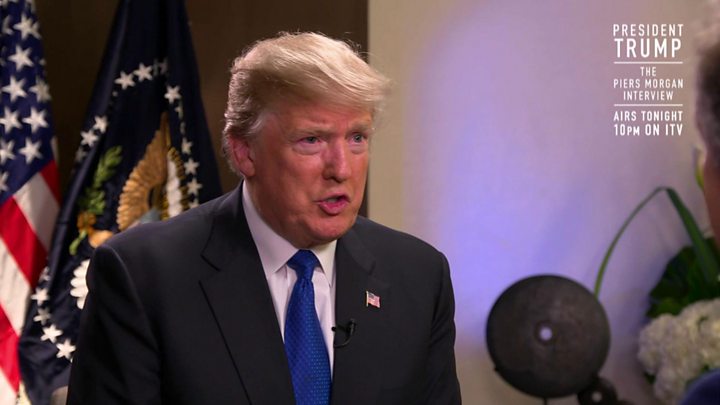 "Of course we will have the power to choose for ourselves whether or not to diverge once we have left the supranational legal structures of the EU," he added.
Meanwhile, former Tory party chairman Grant Shapps has urged the prime minister to "name a date" when she will stand down, according to the Mail on Sunday.
Mr Shapps said he had not submitted a letter to the party's 1922 Committee, calling for a leadership contest, but added "an increasing number of my colleagues have".
Elsewhere, in an interview with Piers Morgan for ITV, US President Donald Trump criticised the prime minister's approach to Brexit negotiations.
He says he would have "taken a tougher stand in getting out".