Should men-only business events be a thing of the past?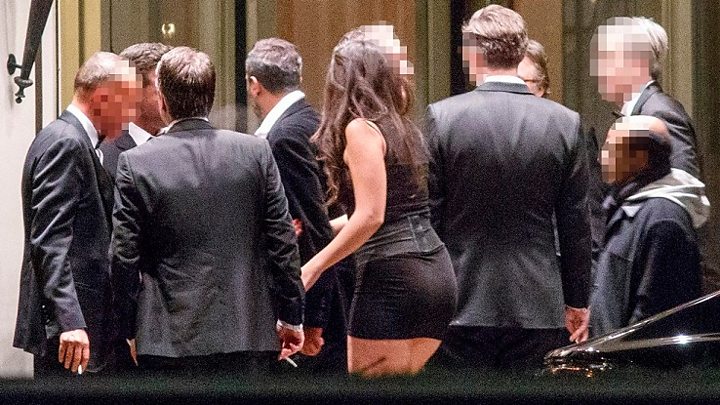 A scandal surrounding a men-only charity dinner where hostesses were allegedly groped has raised questions about all-male business events - and whether they have a place in the 21st century.
Are all-male gatherings - where the only women are hired hostesses - acceptable if they raise much-needed funds for charity?
Scores of politicians and business leaders say no.
Jo Swinson, deputy leader of the Liberal Democrats, said the Presidents Club dinner for 300 rich businessmen was proof of a "rotten, sexist culture" in parts of the business community.
And Maria Miller, chair of the women and equalities committee, said businesses were paying "lip service to equality issues" by still holding men-only events.
Widespread outrage
The female reporter who went undercover at the Presidents Club dinner at London's Dorchester Hotel has told how she and other women were "groped" at the event.
But she also said some women have found jobs through working at the annual gala, which ran for 33 years before the organisers closed it down on Wednesday following widespread outrage.
Some defend events that encourage high-level networking by men - as long as women are given the same opportunity.
Sue Noffke, a fund manager at asset management firm Schroders, said men-only events still have a place in an increasingly diverse City - as do those for women.
"I'm sure there are men-only events that have very good agendas and motivations," she said.
She said single-sex forums gave people a space where they can "speak out about issues" without being judged.
"I've gone to women-only dinners to talk exactly about the diversity platform and how to empower women - those are good things."
But she said the behaviour alleged at the Presidents Club dinner was "set apart" from reputable charitable and industry dinners.
Courtney Stanley, an events organiser and women's rights activist, told BBC Radio 5 live's Wake Up To Money that there was "value" in events for men - especially if they raise funds for charity.
But she distinguished between genuine philanthropy and "dirty dollars".
"Women [at the Presidents' Club Dinner] were explicitly objectified for the sole purpose of male attendees having a good enough time that perhaps they would crack open their cheque books a little bit wider," she said.
Many causes including Great Ormond Street Hospital have said they will hand back money received from the Presidents Club, which claims to have raised £20m for children's charities.
Below the radar
On its website - which makes no mention of the charity's imminent closure - the Presidents Club claims to bring together "esteemed members of the investment, real estate, sports, entertainment, motor industry and fashion" worlds at its events.
It also fails to mention that the annual dinner it organises is men-only - and is increasingly rare in today's business world, according to Prof Marianne Lewis, dean of City University London's Cass Business School.
Those men-only events that do occur are private, largely below the radar and usually happen because of pre-existing gender imbalance, she said.
"What's more likely is that an event is all-male because there aren't enough women at top levels - whether it is drinking at a bar, golfing on a golf course."
Prof Lewis, who began her career in academia in the US in the 1990s, insisted there was "no need" for a charity dinner to explicitly exclude women.
"I hope I'm not being unfair to men, but do they need safe space? They have such opportunities at this point," she said.
Drink-fuelled evenings where women are not invited are much more likely to encourage sexist behaviour, said Anne Francke, chief executive of the Chartered Management Institute.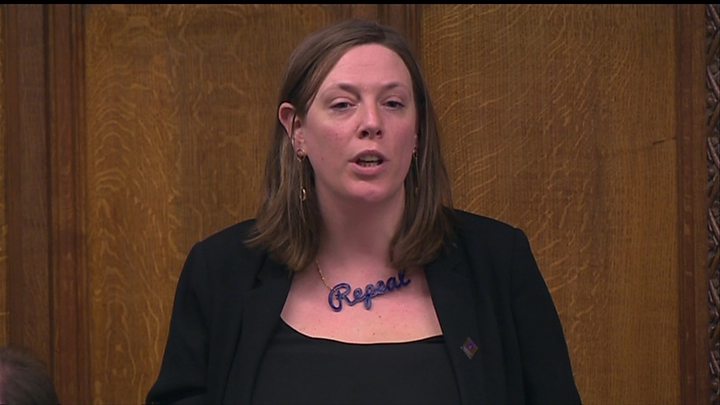 "We know there is widespread inappropriate behaviour towards women in the workplace," she told BBC News. "All of the people who attended should have thought about that before they walked through that door."
Entrepreneur Griselda Togobo said all-male events were simply "not about business".
"If any organisation has an exclusive dinner with all men, with women being used as objects to be played with, that is not business - that is something totally different," she said.
Defending women-only events
Defenders of women-only networking events say they can help give women a boost in a competitive work environment - and help redress the historical gender imbalance of industries dominated by men.
Ms Togobo, an engineer-turned chartered accountant, founded Forward Ladies, a group that organises networking events and coaching for women, in 1999.
She said women-only networking groups address the "pretty urgent" issue of getting more women in top jobs.
"When you're the only female on a board of 15 men, or the only female in a company of 200 men, they are important," she said.
"An all-female environment gives them that safety net, then they can go off and do other things."
She said "more men named John" head FTSE companies than women.
"It's not an issue that's laissez-faire", she said.
Prof Lewis, who runs a global women's networking forum for alumni and students, is a "fervent believer" in giving women the opportunity to get together.
"There's something about an all-women event that quickly becomes more personal, with a higher level of interaction," she said.
"As long as women are in the minority in top roles, they need a 'safe space' to talk about challenges.
"I hope some day that doesn't need to be the case, but it's important now," she added.