CPS: 'Justice system is working' after rape trials collapse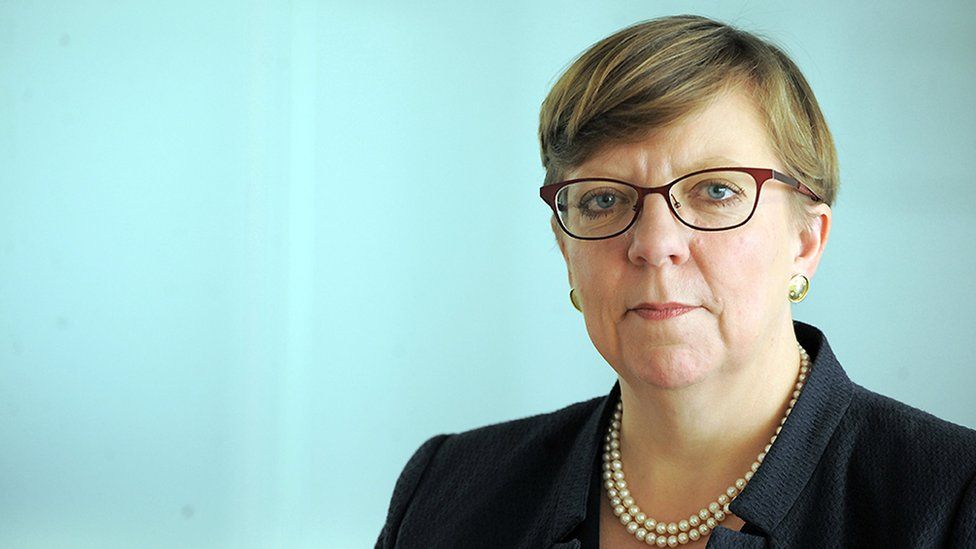 No-one is in jail after being wrongly convicted due to failures to disclose evidence, the UK's top prosecutor has said "as far as she can tell".
Alison Saunders' comments come after several rape trials collapsed when it emerged that vital evidence had not been shared with defence lawyers.
Speaking to BBC Radio 4's Today programme, Ms Saunders said it actually showed the justice system was working.
She said that the collapsed trials demonstrate that "safeguards in place" in the trial process prevent wrongful imprisonment.
She added that "the ever-increasing use of social media, all the digital material we obtain," can create a problem and that although police had to "pursue all reasonable lines of inquiry" it was not reasonable to expect them to explore "every single avenue" of what a person had ever done in their life.
In December, the trials of Isaac Itiary, who was accused of raping a child, and Liam Allan. both collapsed within a week of each other when new evidence came to light.
The case against Mr Allan at Croydon Crown Court was dropped after three days when it emerged that evidence on a computer disc - which police had looked through - showed there were messages in which the alleged victim had pestered him for "casual sex".
During Mr Itiary's trial, police failed to disclose messages which showed that the girl, then 16 years old, had told the defendant she was 19.
A third trial concerning an alleged rape after the 2016 Noting Hill Carnival collapsed on Monday after the defendant's legal team found undisclosed images on his mobile phone.
More than a dozen photographs appeared to show the couple together in bed.
Regarding the case, Ms Saunders said: "How would anyone have known that there were photographs there until the defence had told us that they were there?"
"The system worked. What I think should have happened in that case is that it should have happened much earlier."
Anna Soubry, a Conservative MP. said on Twitter she feared Ms Saunders was "part of the problem".
Appalled at the ill informed comments of #DPP Alison Saunders. There hv been longstanding problems w disclosure

— Anna Soubry MP (@Anna_Soubry) January 18, 2018